First lady Melania Trump was dragged into the social media frenzy over President Donald Trump's jab at climate change activist Greta Thunberg as people reminded the president of his wife's Be Best platform.
On Wednesday, Time announced that Thunberg was its person of the year for her activism that has commanded the world's attention. While some applauded the magazine's selection, the president, who's had a few tiffs with the 16-year-old, wasn't on board with the decision.
"So ridiculous. Greta must work on her Anger Management problem, then go to a good old fashioned movie with a friend! Chill Greta, Chill!" Donald wrote in a Thursday morning tweet.
As she has in the past, Thunberg capitalized on the criticism and updated her Twitter biography to match the president's tweet.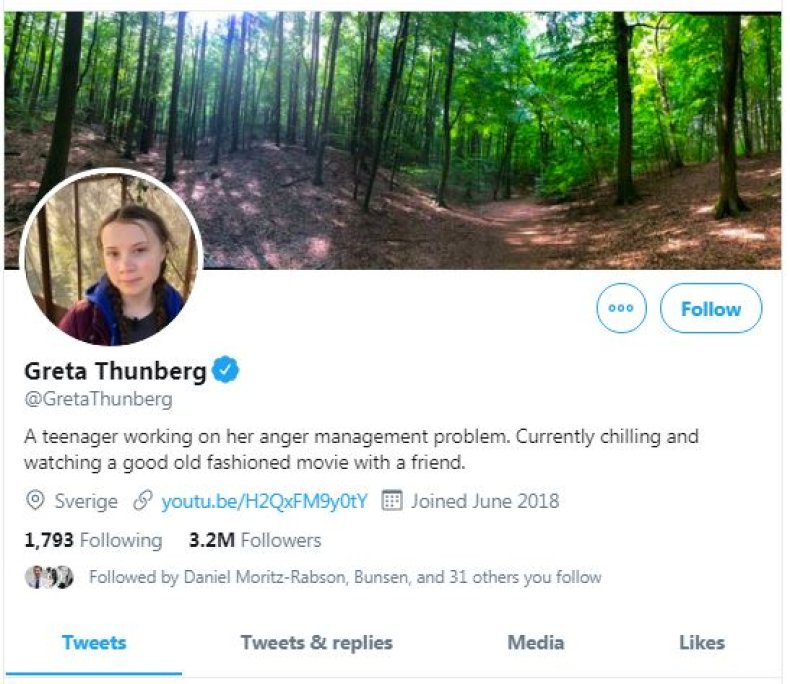 That tweet caught social media users' attention, as his Twitter activity tends to do, and several users asked Melania to chime in and condemn her husband's words, given that it broke with her Be Best initiative.
Some on social media juxtaposed the president's tweet about Thunberg with Melania's response to law professor Pamela Karlan bringing up first son Barron Trump during the recent House impeachment hearings.
"Dear @FLOTUS, the next time you want to call out others for the way they speak to children, including your son, please remember this tweet from your husband," tweeted gun rights activist Fred Guttenberg, whose daughter, Jaime, was killed in the 2018 Parkland, Florida, school shooting. "You may want to speak to your husband NOW to let him know this was not OK!!! You may want to tell him to Be Best!!!"
During Karlan's testimony before the House Judiciary Committee on December 4, she said the Constitution prohibited nobility. Therefore, the president could name his son Barron, but he couldn't "make him a baron," she noted.
Melania, who has shown she won't tolerate her son being dragged into politics, tweeted that Karlan should be ashamed of using a child to engage in "very angry and obviously biased public pandering." Karlan apologized after the first lady posted her tweet, admitting she was wrong but adding that she wished the president would apologize for the wrong things he's done.
Stephanie Grisham told CNN's Kate Bennett that Barron is a 13-year-old who "wants and deserves privacy" whereas Thunberg is an activist who "travels the globe giving speeches." As for Be Best, Grisham said Melania will continue to use it to help children.
In May 2018, the first lady announced her Be Best campaign, aimed at helping children live meaningful, healthy lives. One of the campaign's three pillars is online safety and teaching children to "choose their words wisely and speak with respect and compassion," both verbally and through social media, according to the website.
Since the announcement, the first lady has encountered criticism for the initiative. Critics claim it's hypocritical to advocate for children engaging in respectful online discourse when her husband regularly uses social media to disparage his opponents.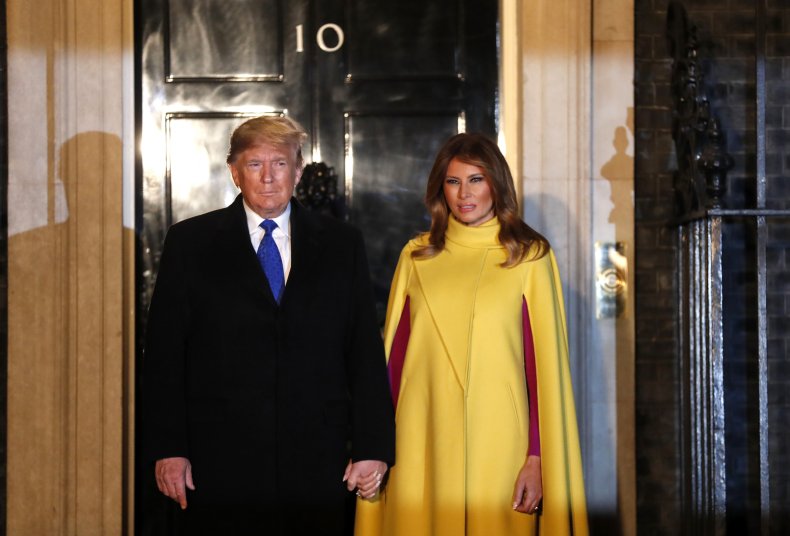 This article has been updated to include comment from the White House.