Shooting Near Children's Hospital in Chicago Leaves Two Injured
Two people were shot near a children's hospital in Illinois with the gunman still at large, police told Newsweek.
The double-shooting close to La Rabida Children's Hospital happened shortly after 11:35 p.m. on Tuesday night.
A Chicago Police Department spokesperson told Newsweek the incident unfolded in the "surrounding area." The spokesperson confirmed the shooting happened "in the 6500 Block" of South Promontory Drive shortly after 11:35 p.m. The children's hospital is located at 6501 South Promontory Drive.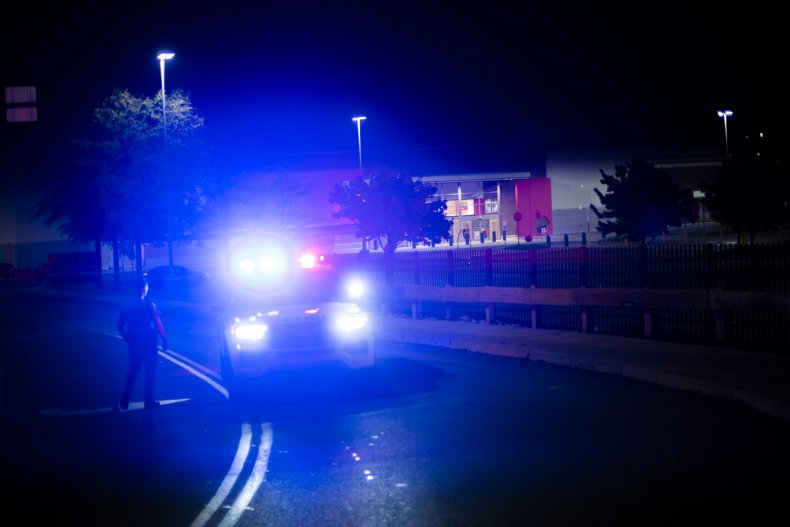 The police spokesperson said: "A 30-year-old female victim and a 27-year-old male victim were both outside when an unidentified male offender fired several shots which struck both victims. The female victim sustained one gunshot wound to the leg and was transported to Jackson Park Hospital where she is listed in good condition.
"The male victim sustained one gunshot wound to the torso and was transported to the University of Chicago Medical Center. His condition is unknown. There is no one in custody and Area One detectives are investigating."
It was a night of violence for Chicago, with a mass shooting also on the South Side earlier in the evening, FOX 32 reported. Six people were wounded in a drive-by shooting in Jackson Park at around 10:30 p.m., when a shooter fired from a car into a crowd of people on South Richards Drive before fleeing.
The Jackson Park shooting came just hours after another shooting on Tuesday afternoon at Chicago's Back of the Yards neighborhood, where one person was killed and four others were wounded, according to FOX 32.
Newsweek has contacted La Rabida Children's Hospital seeking further information about the double-shooting that occurred close to its site.
The incident close to La Rabida Children's Hospital comes just three and a half years since another shooting at a Chicago hospital, which left three innocent victims dead.
In November 2018, a doctor, a pharmacy resident, and a policeman were killed by Juan Lopez, 32, at Mercy Hospital. Police were called after he shot emergency room doctor Tamara O'Neal, 38, repeatedly, apparently over a broken engagement. Officer Samuel Jimenez, 28, and pharmacist Dayna Less, 24, as well as Lopez himself were also killed in the ensuing shootout at Mercy Hospital.
Patients had to dive for cover during the incident. One patient, Steven White, who was waiting to be discharged at the time, said later: "It was, 'Pow, pow, pow!' You see stuff like this on TV, but to see someone so cold-hearted; it was like he had no remorse."