'People Starving' in Eastern Ukraine as Humanitarian Crisis Unfolds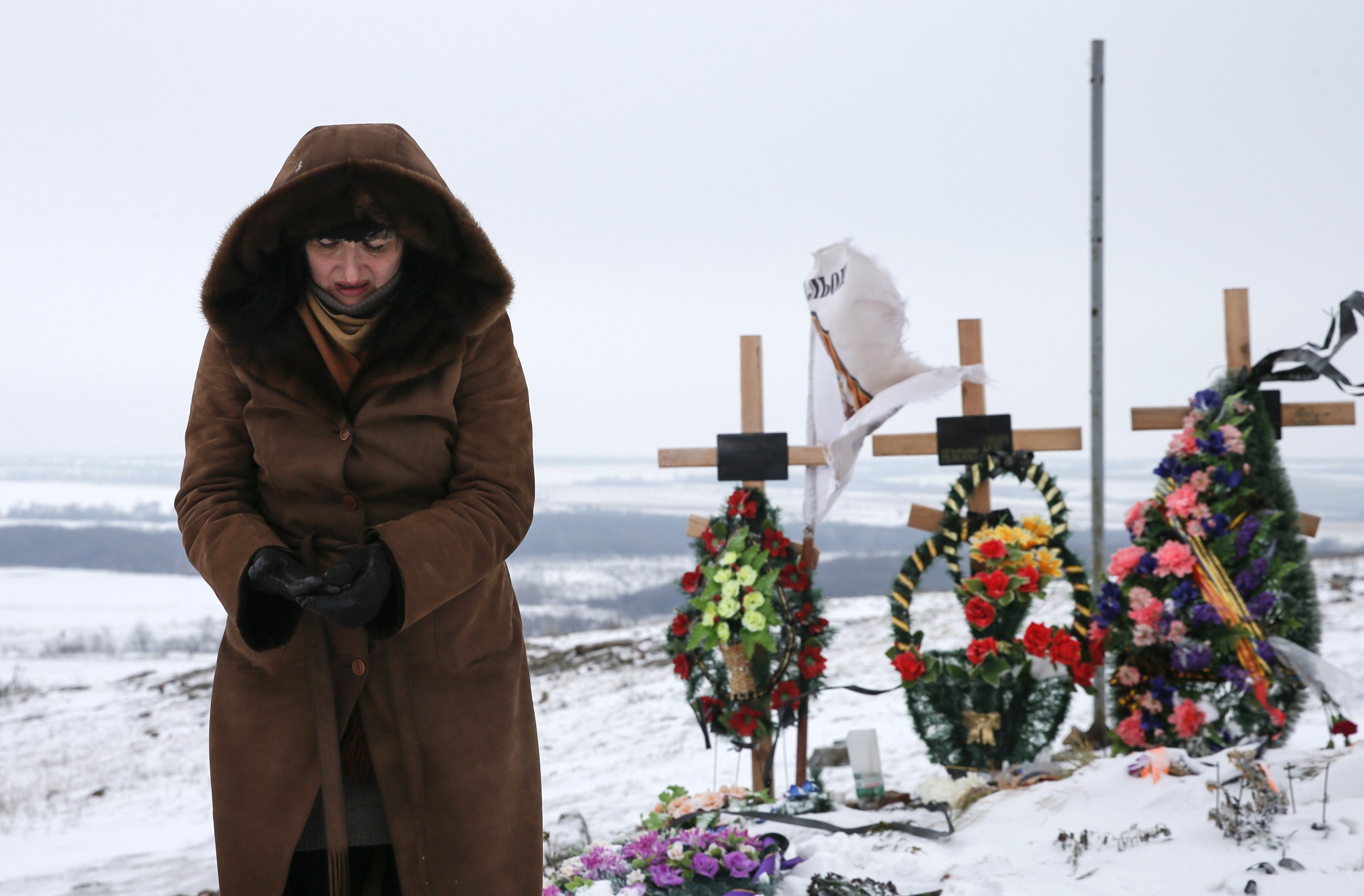 Vulnerable people living in east Ukraine are in serious danger of starving if normal government services aren't restored by the government in Kiev. In November 2014 the decision was made to stop social benefits being sent to east meaning, among other things, that elderly Ukranians in the region are no longer receiving their pensions.
Krasimir Yankov, Amnesty International's Ukrainian researcher described the situation in the east as "dire", saying: "[Kiev] have cut off these regions from the Ukrainian financial situation. People can't get money from the bank, ATMs don't work, they can't make electronic transactions. We saw huge queues outside the post offices as now people have to go there to access their money."
Yankov, who made several visits to the eastern territories in December 2014, estimated that "Local authorities have told us that 60% in Luhansk are entirely dependent on humanitarian aid. Things might be OK in the bigger cities but in small villages and towns it's not."
He said that there had already been reports of hunger-related deaths by the Kharkiv Human Rights Defence group, although these have not been verified, However, he did say: "Bearing in mind that it's the most vulnerable people affected - elderly, disabled and alone - it's not unimaginable for starvation to be taking place."
However, Yankov pointed out that this latest blockade, imposed by the Kiev government, "is only the latest twist in this horrible chain of events and is not the main cause of the looming humanitarian catastrophe in eastern Ukraine. Both sides bear responsibility."
Max Tucker, the editor of English-language newspaper the Kyiv Post, echoed Yankov's sentiments, describing similar scenes in the East: "Pensioners have to go from rebel-held territory into Ukrainian-held territory to collect their pensions, so you see these large groups of them going across the lines to do that. Without this money they cannot buy food, and if they're far away from the demarcation line it's very difficult." Tucker also warned that this problem is likely to get worse, as on Sunday Ukraine sealed off more roads to Donbas, the region which Russian-backed separatists have been slowly encroaching on since April 2014.
Tucker also indicated that it's the smaller towns that are suffering the worst, especially due to the damage to infrastructure that shelling has caused. "The bigger towns are kind of kept going by the Russian aid and some aid from the Ukrainian side too, but this isn't reaching the smaller towns and they're really stuck."
"There are reports that hundreds of heating pipes, lights and energy supplying units have been destroyed - although it's hard to verify these. But there is definitely a fear - which the UN have spoken about too - of a humanitarian crisis," he continued.
Last week, Denis Krivosheev, deputy director of Europe and Central Asia at Amnesty International, said that Eastern Ukraine is heading for a "humanitarian catastrophe". In an email to news agency Reuters, Krivosheev explained that pro-Kiev groups were contributing to the declining situation by attempting to stop aid and food reaching the residents of separatist-controlled Donetsk and Luhansk. "Attempting to create unbearable conditions of life is a whole new ballgame," he wrote. "Using starvation of civilians as a method of warfare is a war crime."
The fighting on both sides has been backed by a propaganda war that has been raging between Kiev and Moscow and which is leading to "this disconnect which is visible on both sides", according to Yankov. "Young Ukrainians can access the internet and thus get information from there, but the decision to ban some Russian TV channels [in Ukraine] is effecting the elderly population. Both sides are transmitting a very biased picture."
Tucker added that it's the perception that each side has of each other which is problematic too: "Some of the attitude in Kiev is that the people in the East are so different to Ukraine - they think that they don't have democratic aspirations." Although this divide has always existed to some extent due to the Russian-leaning tendencies of those in Eastern Ukraine, Tucker says that the media and rhetoric exacerbates this. "The government didn't reach out to these people [in the East], and they were just left to absorb Russian propaganda. You know: 'Ukraine doesn't care about you, but Russia does'. I think that's been a problem."
He went on to say that the attitude in Kiev and much of the rest of the Ukraine is that this increasing humanitarian crisis in the East is not their concern. "There is a perception of 'You're fighting against us so why should we provide you with food and aid and money when our own country, the rest of Ukraine, is suffering a huge economic crisis'. They're facing energy shortage caused by the fact that Donetsk is not supplying coal to the rest of the Ukraine and therefore a lot of the powerplants are running short. People think: 'We're in a desperate situation, why should we supply you with aid if you're fighting against us.'"