People Still Don't Like Hillary Clinton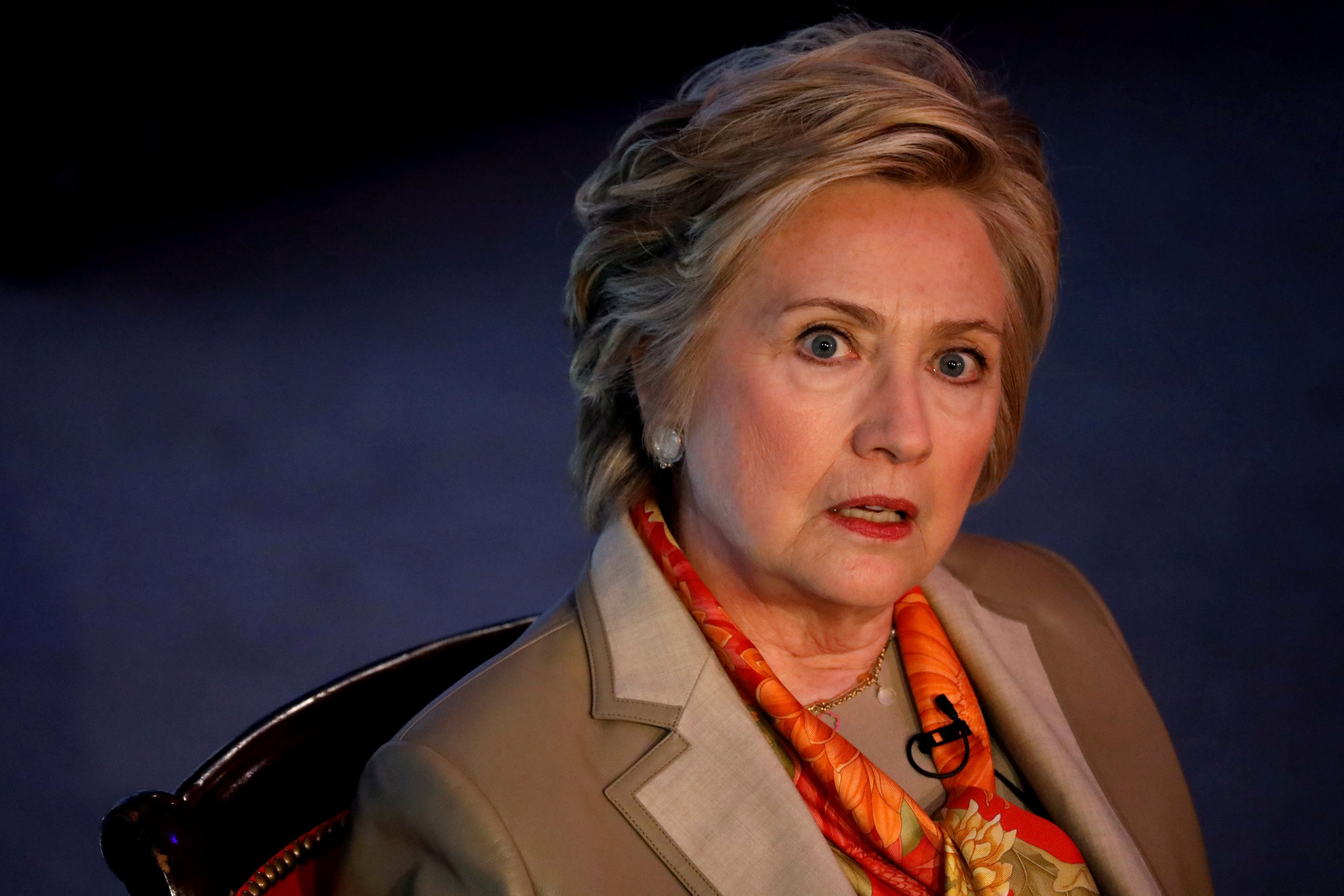 It's no secret that President Donald Trump is incredibly unpopular: FiveThirtyEight, a data-focused news site, had his average approval rating at 38.4 percent Wednesday.
But even as approval of Trump has declined steadily since he took office in January, his opponent in the 2016 presidential election, Democratic nominee Hillary Clinton, has not seen her popularity rise one bit.
Just 41 percent of Americans view the former secretary of state favorably, according to a poll released by Gallup Wednesday. Fifty-seven percent, meanwhile, view Clinton unfavorably. Those figures are virtually unchanged since November, when Clinton lost the election in a somewhat shocking upset. At about that time, Gallup found 43 percent viewed Clinton favorably while 55 percent viewed her unfavorably; since then, her numbers have held pretty steady at 41/57.
The Gallup poll interviewd 1,009 adults from June 7 through June 11. It had a margin of error of plus or minus 4 percentage points.
That Clinton hasn't seen a bump in support represents an anomaly from historical trends. "Over the past quarter century, the favorable ratings of losing presidential candidates generally have increased after the election—some in the immediate aftermath and others in the months that followed," Gallup wrote Wednesday. Typically, losing candidates can expect to see a bump in favorability of about 4 points, according to Gallup.
After initially withdrawing from the spotlight after the election loss, Clinton has re-entered the public sphere—often to criticize Trump or Republicans in general. She has recently tweeted about the GOP's health care plan, for instance.
The matchup between Clinton and Trump pitted two remarkably unpopular presidential candidates against one another. Clinton has said she was to blame for her Election Day loss, while adding some caveats.
"I take absolute personal responsibility. I was the candidate, I was the person who was on the ballot. I am very aware of the challenges, the problems, the shortfalls that we had," Clinton said in a May interview, before adding she had been "on the way to winning until a combination of Jim Comey's letter on October 28 and Russian WikiLeaks raised doubts in the minds of people who were inclined to vote for me and got scared off."
Apparently, many people are still frightened.