16-Year-Old Girl Among 12 Rescued in California Anti-Trafficking Operation
A 16-year-old girl was recovered, along with 11 other women, as part of a two-day human trafficking operation in San Diego County. Five men and a woman were arrested.
"Operation Home for the Holidays" was conducted across Monday and Tuesday by detectives from the San Diego County Sheriff's Department working undercover as sex buyers replying to online ads of suspected juveniles, a statement from the department explained.
Child Welfare Services assisted with the recovery of the teenager, while the women were offered resources. A juvenile advocate was also present.
Five men were arrested for suspected violations relating to prostitution. One possessed a gun at the time of his arrest. A woman was arrested for trafficking a minor, however it was not known if the 16-year-old girl was the minor the woman is accused of trafficking.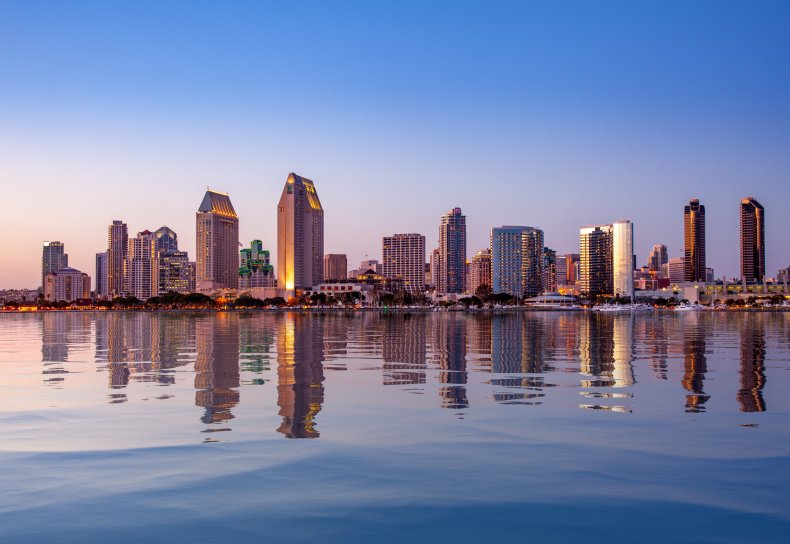 "I'm proud of the great work being done by the San Diego County Human Trafficking Task Force," Sheriff Bill Gore said. "The cooperation between the sheriff's department and our local, state and federal law enforcement partners is sending a clear message that human trafficking will not be tolerated in San Diego County.
The operation follows a number of other anti-people trafficking operations run by police forces across the US. At the beginning of December, police in Texas discovered 26 people allegedly being held hostage after responding to reports of a man running down the street in his underpants; the man directed police to the house where they found the people being held, some said against their will.
In October, the U.S. Marshals carried out the largest anti-trafficking operation in Ohio state history, recovering 109 survivors across the state—45 of them children. A total of 177 arrests were made in connection with the operation. A local sheriff said at the time: 'If you are on the internet to try and exploit or take advantage of underaged individuals we want it to be in the back of your head that you may be talking to one of us... We are not going away.'
The San Diego police cooperated with a number of agencies on the operation, including the San Diego County Human Trafficking Task Force, California Highway Patrol, the FBI, Homeland Security Investigations, San Diego City Attorney's Office, and the United States Attorney's Office.