This Is What Black and White Christians Say About Transgender People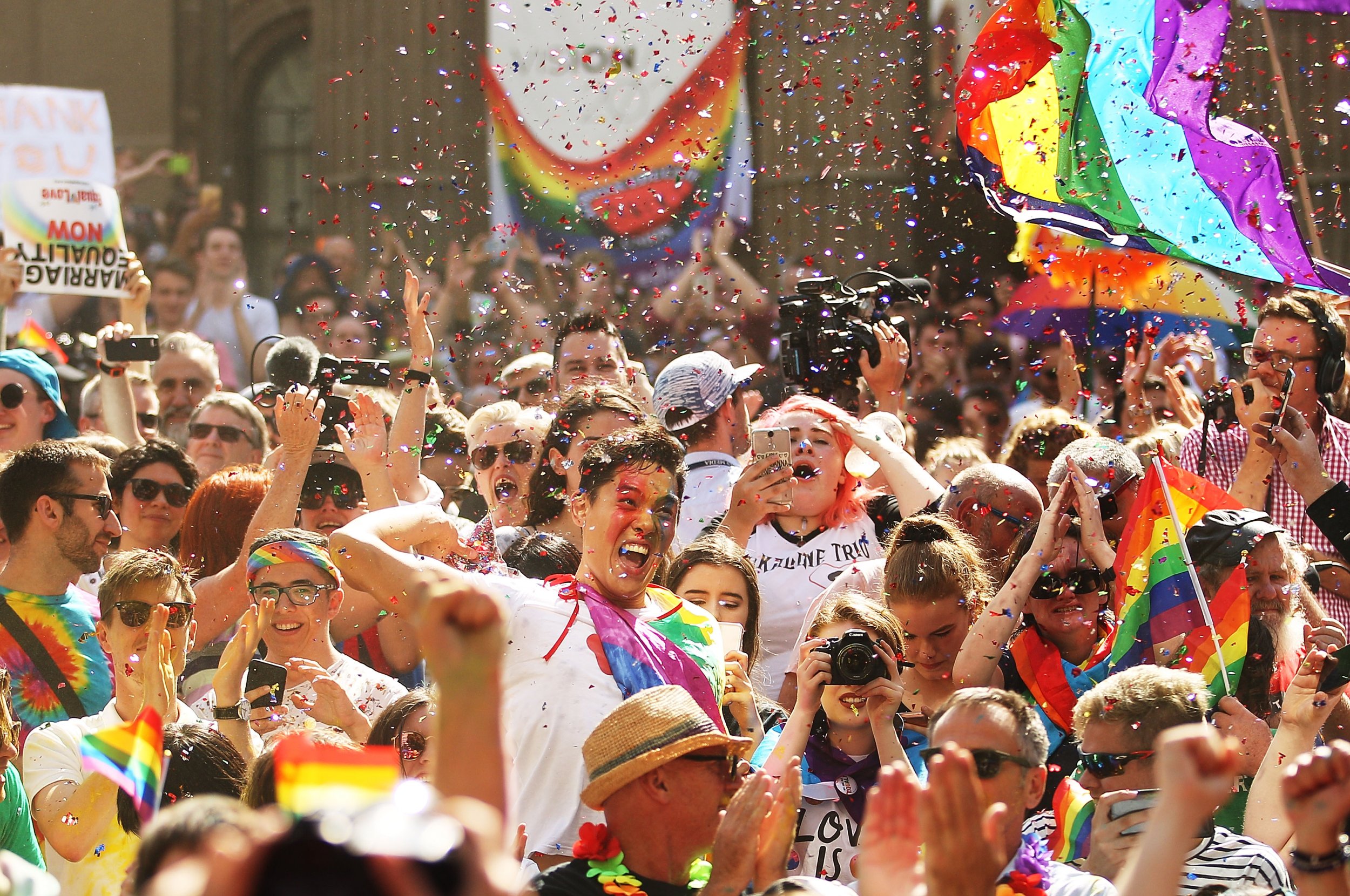 The American public is fundamentally divided on whether people can be a different gender than the one they were assigned at birth—and it's separated along religious lines, according to a study from the Pew Research Center published Monday.
Over 60 percent of Christians in the U.S. say that whether someone is a man or a woman is determined by their sex at birth. But among people who identify religiously as atheist, agnostic or "nothing in particular," the same percent said a person's gender is not necessarily determined by the sex they are assigned at birth.
White evangelical Protestants are most likely to say that gender is determined by sex at birth—84 percent of respondents said as much. Black and white mainline Protestants fall along the same lines as white evangelical protestants, but only at under 60 percent. Catholics are divided on the question, at an almost 50/50 split.
Over the past month, there were plenty of victories for the transgender community—a transgender woman, Danica Roem, took the seat of a man who wrote a bill to keep transgender people from using the bathroom of their choice in Virginia; two courts have blocked President Donald Trump's attempt to change the military's transgender policy, allowing transgender servicepeople to continue serving; even the queer dating app Grindr became more inclusive toward transgender people. But it isn't all good news.
Another study out of the Pew Research Center shows that about a third of Americans said society has "gone too far" in accepting transgender people, with 61 percent of Protestants agreeing, and 70 percent of white evangelical Protestants believing that transgender people should be required to use the public restrooms that correspond with their birth gender.
Other Christian groups are divided among these questions, and 57 percent of people who identify religiously as atheist, agnostic or "nothing in particular" said society has "not gone far enough" when it comes to accepting people who are transgender.
Unsurprisingly, the link between knowing someone who is transgender and saying society should be more accepting of them is blatant—a third of Christians say they know someone who is transgender, and about four-in-10 people who are not religious do.