People Who Rape Girls Could Now Face Death Penalty in Indian State Maydha Pradesh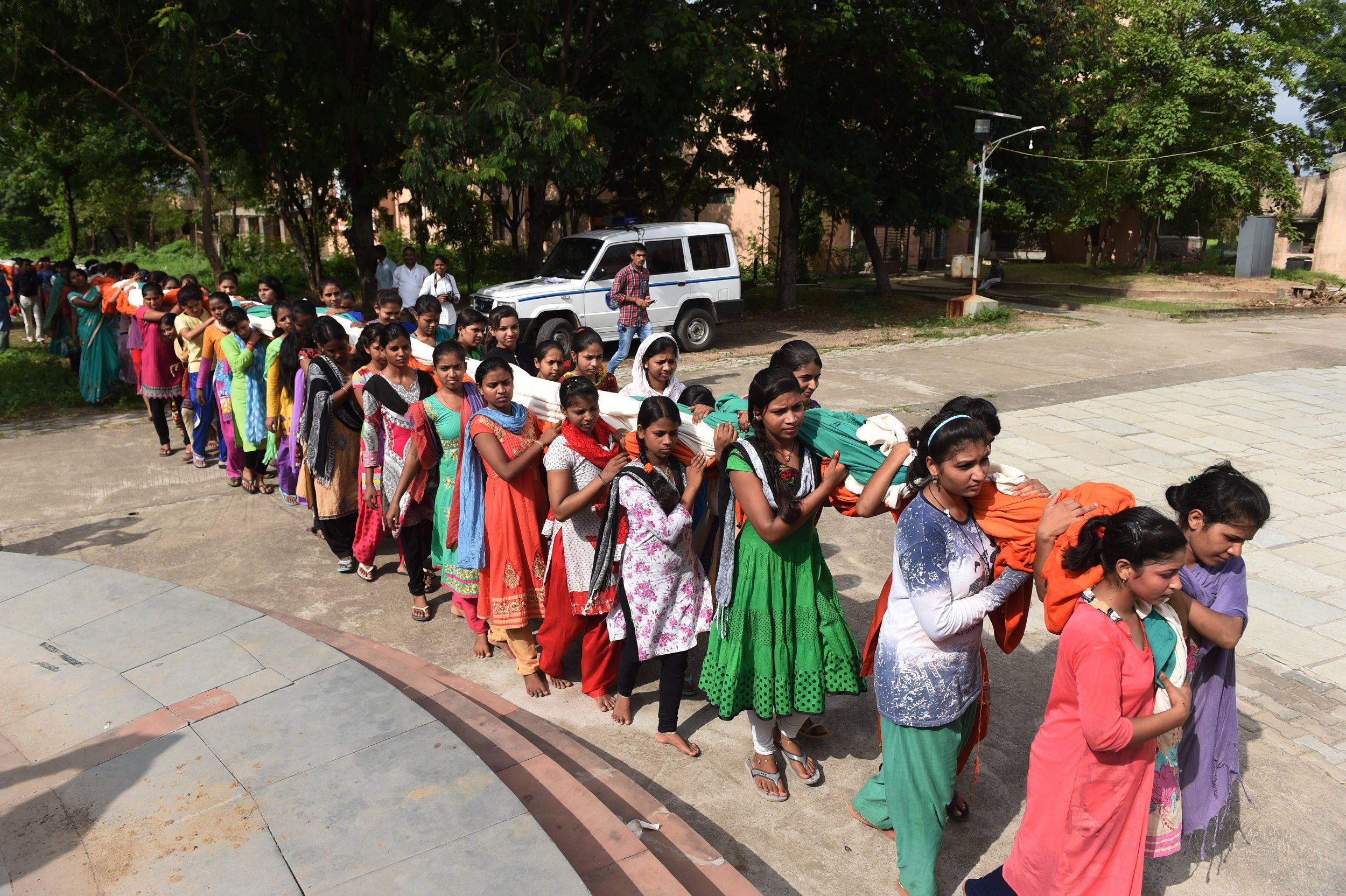 The central Indian state of Madhya Pradesh passed a bill Monday allowing courts to give the death penalty to people guilty of raping minor girls aged 12 and under.
"People who rape 12-year-old girls are not human, they are demons. They do not have the right to live," said Chief Minister Shivraj Singh Chouhan. "There are people in society who can be set right only by severe punishments. [The bill] will deal with them. We will also raise awareness in society against such crimes."
The bill, which has a title that roughly translates to "punishment method," people convicted of raping a minor girl face a minumum of 12 years in prison with the possibility oh death. The legislation was unanimously approved by the Madhya Pradesh assembly, but will have to be approved by both the president and federal government.
Total crime against children in India increased a staggering 13.6 percent from 2015 to 2016, according to a National Crime Records Bureau report released in November. In March, figures showed there were about 4,300 rape cases in the Madhya Pradesh, and about 2,300 of those victims were minors.
Maydha Pradesh is the state with the fifth-largest population, but it had the highest number of reported rape cases in 2016, according to the NCRB. The state accounted for about 4,900 of almost 39,000 reported rapes in India in 2016.
In October, a 19-year-old college student was gang raped by four men who robbed and abandoned her by railway tracks in Bhopal. In repsonse, Chief Minister Chouhan announced the shutdown of liquor stores near religious sites, girls' hostels, and schools in the state. The gang rape drew international attention to sexual violence in the state.