Exclusive: 'People Would Have Died' in Britain Without Food Banks, Says Charity Head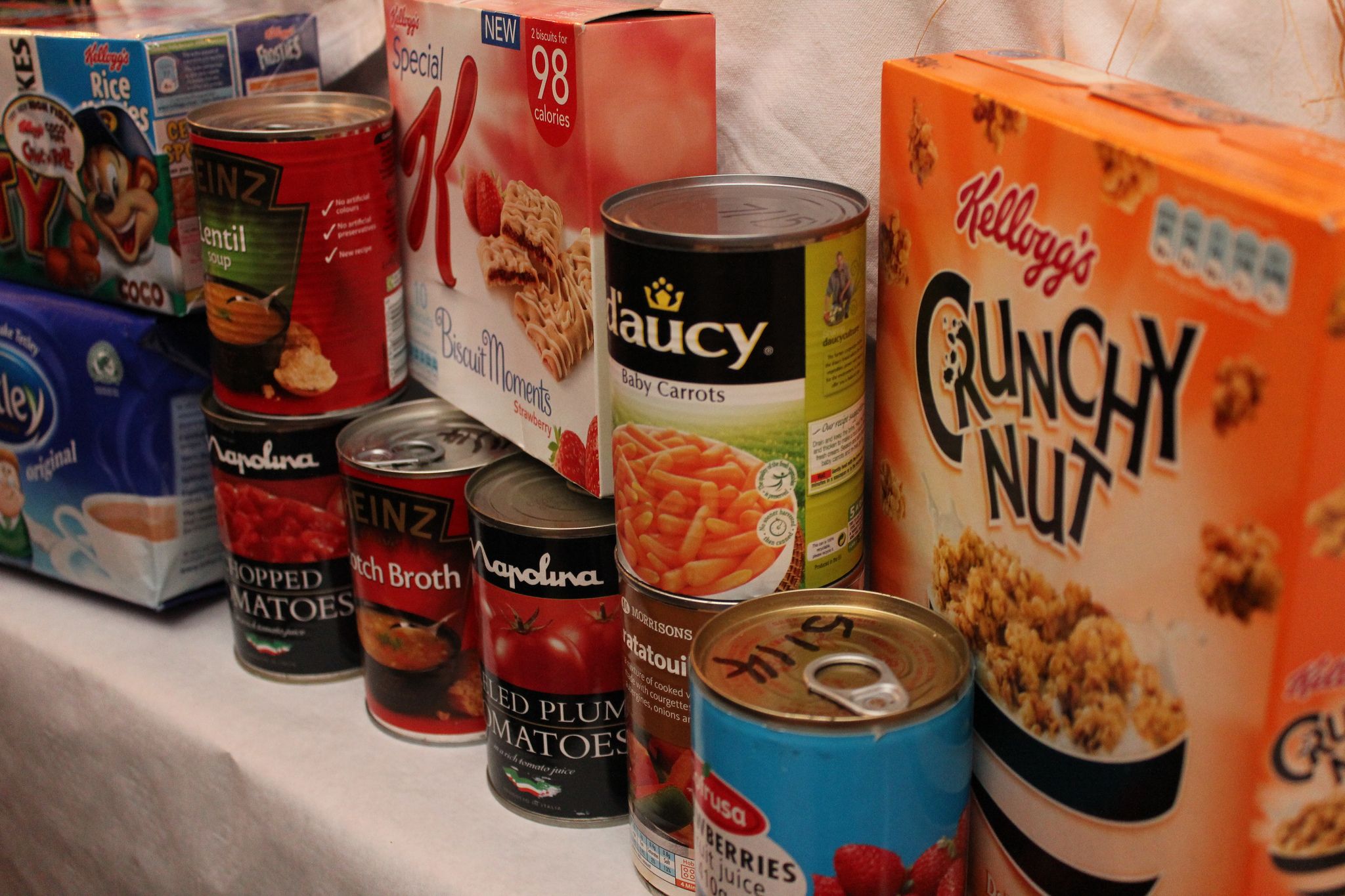 The chairman of the Trussell Trust, Britain's largest provider of food banks, has said that people would have died if they hadn't been for the service they provide.
"People would have died if we had not been there," says Chris Mould in an interview with Newsweek. "People say to me, 'You saved my life'. They are not joking."
Interviewed as part of an in-depth look into the rise of food banks in Britain to be published in Newsweek's European edition next week, Mould attacks coalition policy, saying that they had led to a sharp rise in the numbers of people dependent on food banks. "Our government has chosen a series of policies which have squeezed the incomes of the working poor," he says.
Mould added that while some place blame on the poor, it is often the case that people simply cannot afford to eat. "People on very low incomes have very sophisticated financial coping strategies," he said. "They go to a food bank as a resort after they have tried all sorts of other tactics. Conservative politicians often point the finger at poorer people and say they need to get more intelligent in their budgeting. What I say is, no matter how good you are at budgeting you cannot ever make 'not enough' into 'enough'."
"Britain is a very unequal society with a large number of people living in relative poverty," Mould continued. "Marginal changes to their income have had a sometimes catastrophic impact. People say they are stupid to take a payday loan but they're not if, for example, they are being threatened with eviction by a private landlord. For the sake of £25 they have got themselves in a lot of trouble, and then they need food."
On Monday a report on food banks, partly funded by the Church of England, found that the government had not been doing enough to tackle the issue of poverty and hunger in the poorest sections of English society.
It pinpointed the government's welfare reforms as being a major part of the issue saying: "There is a clear moral case to address the shortcomings that exist in our welfare system. Our evidence shows that the current system is cumbersome, complicated and fails to respond effectively to the daily changes in people's lives. A single error can itself end up being the recruiting sergeant for money lenders."
Led by Labour MP Frank Field, the report was the result of a six-month inquiry entitled 'Feeding Britain'. One of the most shocking findings was that nearly 900,000 Britons are now dependent on charity food banks. This is a huge rise from the approximate 61,500 people who were using the handouts in 2010-2011, when the coalition government first came to power.
The Trussell Trust has seen a 163% rise in the number of people needing its services since last year.
Field highlighted this issue in the report: "[The] fundamental changes in the relative prices in budgets of food, utilities and rent have blown sky-high the comfortable post-war assumption that our wages system and our benefit system guarantees a minimum which most of us would regard as tolerable."
The day before the report was published the Archbishop of Canterbury Justin Welby had written that he found the results of poverty in Britain more shocking than people starving in Africa, concluding that: "Hunger stalks large parts of our country."