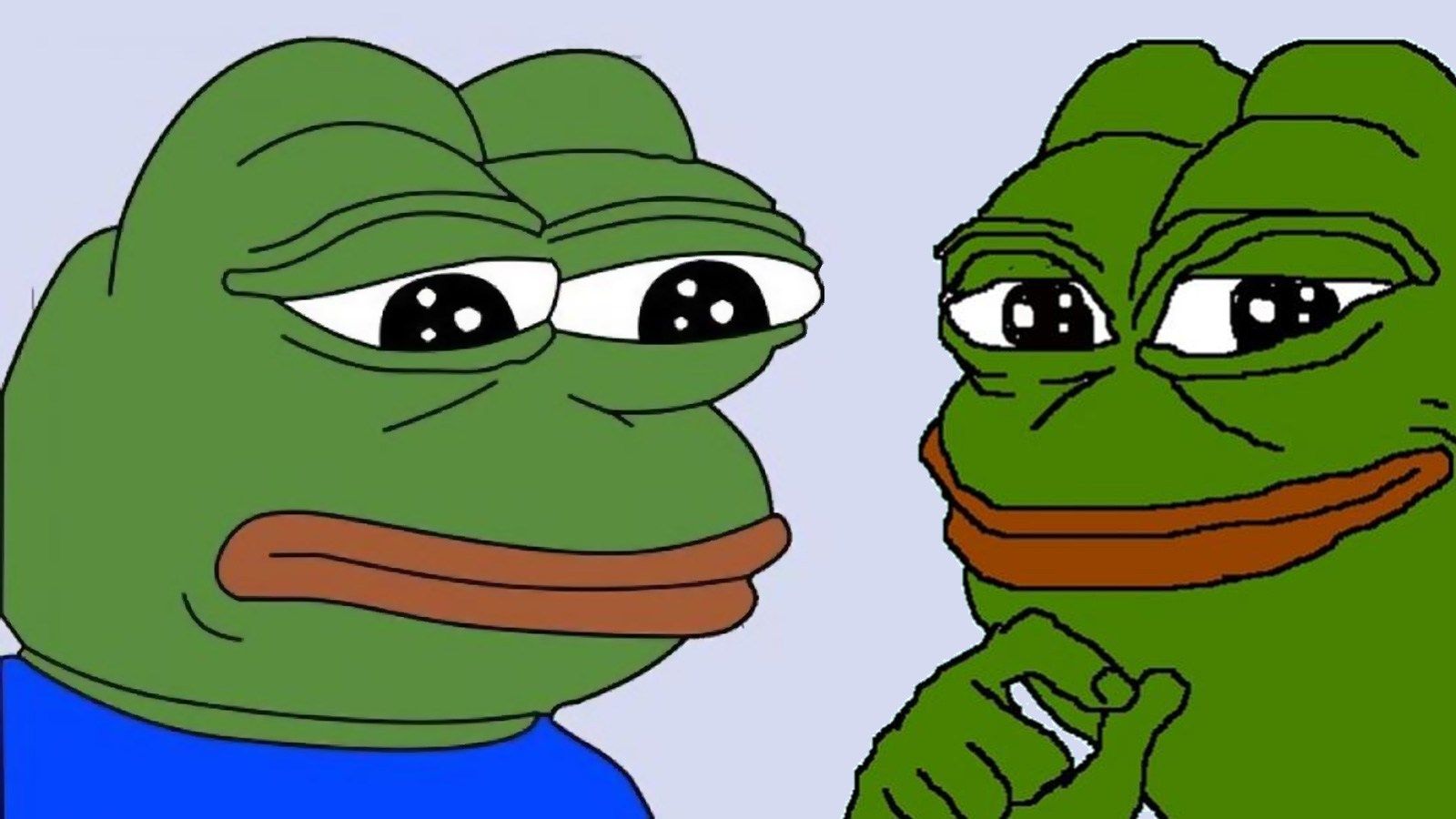 The creator of Pepe the Frog—a cartoon character hijacked as a mascot by white nationalists—has successfully forced the withdrawal of an alt-right children's book that depicted Pepe as an Islamophobe.
Lawyers acting for Matt Furie, creator of the character, reached a settlement with Eric Hauser, author of The Adventures of Pepe and Pede, barring further sales of the book and compelling Hauser to donate all profits from the title to the Council on American-Islamic Relations (CAIR), an advocacy group for American Muslims, reported Motherboard Monday.
Furie's lawyers, from the firm Wilmer Cutler Pickering Hale and Dorr LLP, contacted Hauser after the controversial book made headlines.
In the book the Pepe character, echoing President Trump's rhetoric, sets out to make his farm "great again," and battles a bearded alligator villain called Alkah, regarded as a reference to Allah, the Muslim name for God.
Lawyer Louis Tompros told Motherboard Hauser admitted copyright infringement.
"There's no question it was copyright infringement. [We] were able to negotiate [settlement] over the course of just a few days." He added that the book's $1,521.54 profits will be handed over to the CAIR.
"Furie wants one thing to be clear: Pepe the Frog does not belong to the alt-right," read a statement by Wilmer Cutler Pickering Hale and Dorr LLP. "As this action shows, Furie will aggressively enforce his intellectual property, using legal action if necessary, to end the misappropriation of Pepe the Frog in any way that espouses racism, white supremacy, Islamophobia, anti-Semitism, Nazism, or any other form of hate."
Dallas News reported that Hauser, who published the title on August 1, resigned last week after he was removed from his position as assistant principal at Rodriguez Middle School in Oak Point.
The title was picked up by Post Hill Press, but at the time of publishing this article it is no longer listed on Amazon.
Hauser told the Dallas News that he knew that Pepe was a common conservative meme, but claimed he was ignorant of its use by white supremacists. He said that he wrote the book because there was a lack of children's stories told from a conservative viewpoint, and he hoped to promote national unity and patriotism with the story. The book's Ukrainian illustrator Nina Khalova also told the publication she was not aware of the racist use of the character.
Pepe was created by Furie in 2005 for his cartoon Boy's Club, and was adopted as a meme on social media and messaging board 4Chan. In 2016, Pepe was listed as a hate symbol by the Anti-Defamation league, after being co-opted by the alt-right for use in racist memes, gaining particular prominence among supporters of Donald Trump's campaign to become president.