Pepper Spray Explodes on Hawaii Flight After Passenger's Graphic Crime Scene Photos Cause Delay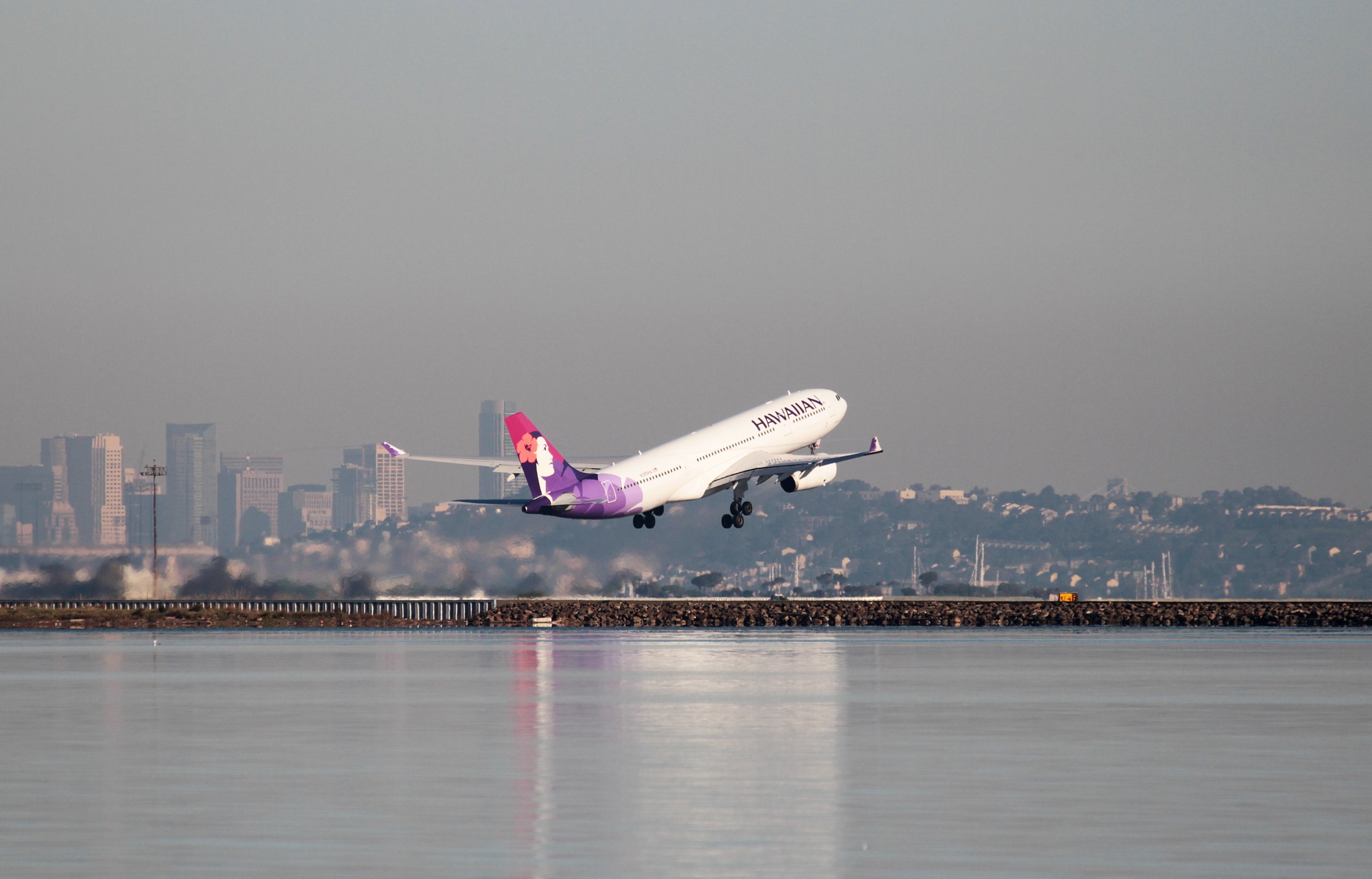 A can of pepper spray went off onboard a Hawaiian Airlines from from Oakland to Maui Friday, leaving 15 people in need of treatment.
The incident, which forced the pilots to declare an emergency to secure a priority landing spot, came after a 90-minute delay to take off caused by a passenger accidentally sharing grisly crime scene photos with fellow travelers.
Twelve passengers and three flight attendants were treated for respiratory issues when the plane eventually landed at the airport in Kahului, Hawaii, the Associated Press reported.
The flight was carrying 256 passengers and 10 crew members when the pepper spray—brought onto the plane illegally—went off, airline spokesman Alex Da Silva said. The airline did not provide any information about the passenger responsible, though said the incident was accidental.
Passengers raised the alarm when they began to suffer from coughing fits and had trouble breathing. Staff moved those affected towards the back of the plane where no travelers had been affected. Around 40 people stood at the back of the plan for roughly 30 minutes waiting for the air near their seats to clear, AP said.
Nicholas Andrade recalled, "I was woken up by someone having a coughing fit. But what I came to find out is that it wasn't one person coughing, it was many people coughing. And then everyone was coughing and then we were coughing. And the flight attendants were covering their faces and passengers started covering their faces." He added, "People were definitely panicked."
Andrade said he the accident left him feeling light-headed and with a headache. His his fellow passengers reported also burning and watering eyes.
Another passenger, Lisa Sakimura, said on Twitter that she was in "the affected section. First class and premiere section were impacted, we were in premiere. First class got hit hardest. It's been a wild day."
The Boeing 767 pilots declared an emergency on their approach to Hawaii, securing priority landing status to touch down quickly as emergency responders waited by the runway.
Transportation Security Administration spokeswoman Lisa Farbstein told AP that the agency and local police are investigating the incident. Farbstein explained that the canister in question held around 1.5 ounces of gas, and that the fine for bringing it onto the place could be as high as $1,960.
The flight had already been delayed by 90 minutes after a teenager accidentally sent fake crime scene photos to other passengers. The Mercury News said the student had been trying to send the images—featuring a child-sized mannequin—to her mother using Apple's AirDrop service, but instead shared them with nearby Apple users. Worried passengers then informed staff, and the family and their bags were removed from the flight.