Pepsi and Kendall Jenner Slammed for Protest-Inspired Commercial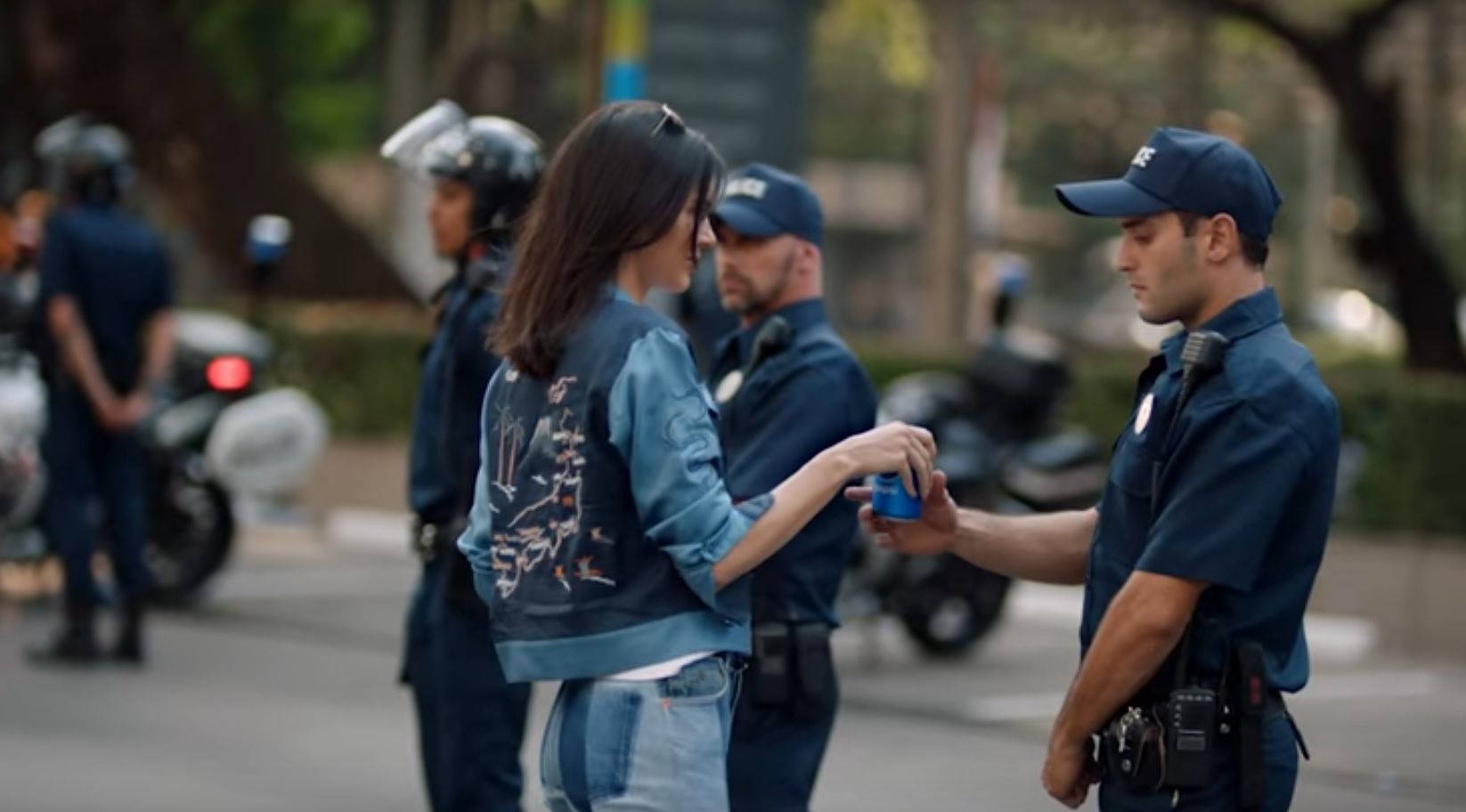 Pepsi and Kendall Jenner have been accused of undermining protests against police brutality in a new commercial.
The ad was shared by Jenner on her Twitter page Tuesday.
It features the model abruptly ending a photoshoot after noticing a protest nearby. Jenner then joins the protesters and hands a police officer a can of Pepsi as a peace offering.
The commercial has been derided by Twitter users who feel it makes a mockery of the plight of black people who have faced police oppression and brutality in the U.S.
See some of the tweets below:
Pepsi was also slammed for profiting from a protest-inspired advertising campaign with distinct similarities to real events.
Various Twitter users pointed out the parallel between Jenner walking up to the police officer in the Pepsi commercial and the now-famous image of Ieshia Evans, who calmly stood in front of police officers during a Black Lives Matter protest in Baton Rouge, Louisiana, in July 2016.
In a statement to Entertainment Weekly, Pepsi responded to the outpouring of criticism, saying: "This is a global ad that reflects people from different walks of life coming together in a spirit of harmony, and we think that's an important message to convey."