Pepsi Didn't Start A Trend. Profiting Off 'Progressivism' Is On The Rise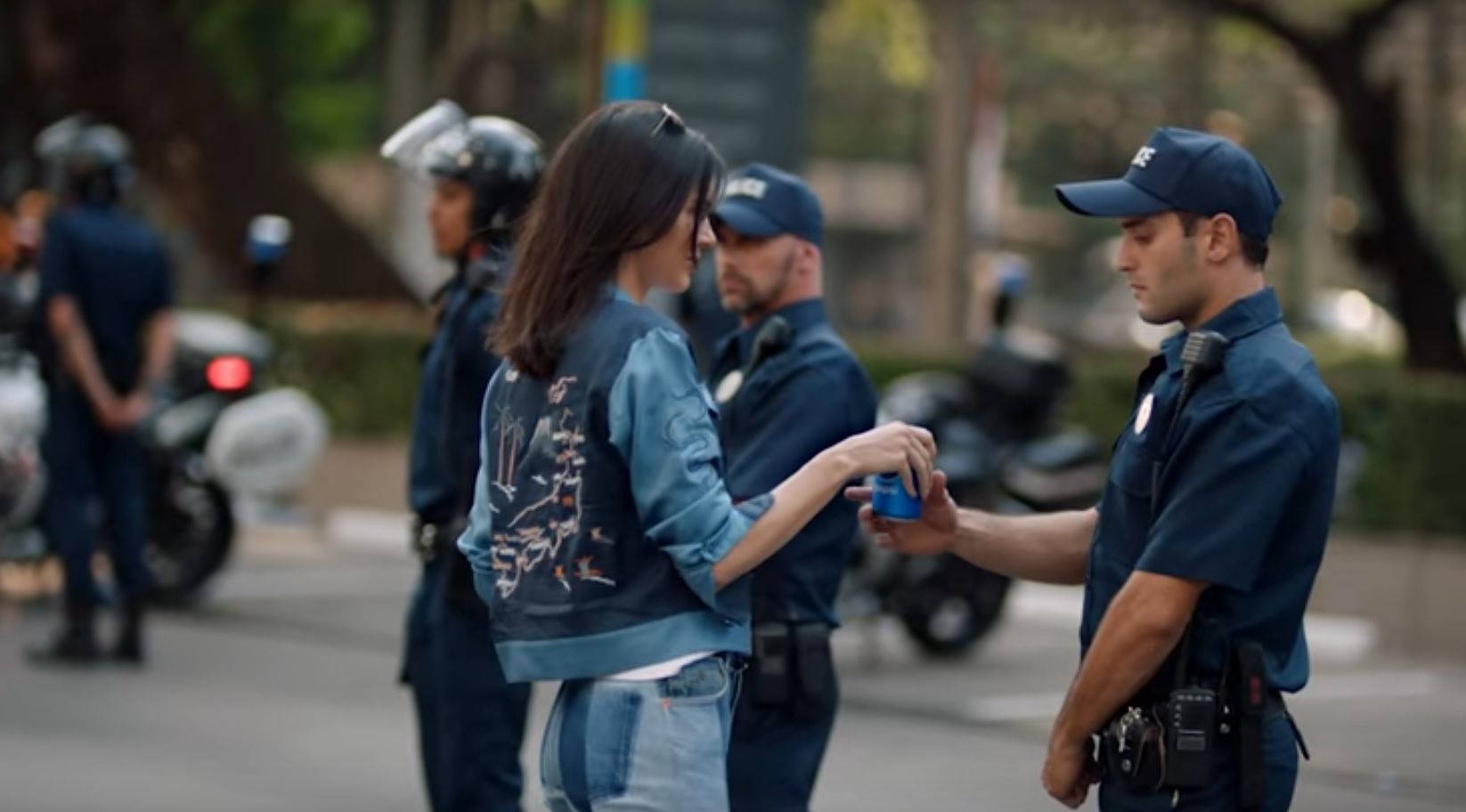 Despite being pulled after less than 24 hours of existing on the internet, Pepsi's controversial ad—criticized for trivializing social movements like Black Lives Matter —has taken on a life of its own, finding its way to the center of meme culture and a Saturday Night Live roasting.
But the multinational conglomerate wasn't the first to attempt embedding itself into progressivism; advertisers and marketing agencies across the globe are latching onto the notion that, for the first time ever, promoting counterculture to millennials could be more profitable than selling sex.
If convincing is needed, look no further than last year's Super Bowl. Audiences were on high alert while awaiting Lady Gaga's halftime show, anticipating the artist would implement a direct rebuke of President Donald Trump's conservative agenda into her performance. Instead, the most prominent reflections of "the resistance" were found in commercials for companies like 84 Lumber.
The construction supply company reportedly paid nearly $14 million for a 90-second ad showing a team of men working along the U.S.-Mexico border, as a migrant and her daughter made the back-breaking journey across the dangerous, deserted region. Instead of a "big, beautiful wall," the workers had constructed a passage for those seeking refuge within the nation's borders – made entirely of 84 Lumber equipment, of course.
"The intent of the Super Bowl commercial … was to show that 84 Lumber is a company of opportunity," 84 Lumber's CEO Maggy Hardy Magerko said in a statement at the time. "The journey of the mother and daughter was a demonstration of the human spirit — grit, determination and hard work. These characteristics represent what makes 84 Lumber and our country great."
84 Lumber's site crashed within minutes of the Super Bowl unveiling of the 90-second spot. Hours later, a six-minute, full-length version of the ad accrued over 11 million views across social media.
Of course, Pepsi isn't the only company attempting to profit off progressivism. Starbucks vowed to hire at least 10,000 refugees, while the coffee chain's CEO publicized an open letter about the move. Uber – slammed in the media recently for accusations of poor corporate culture and sexual harassment from upper-level management – denounced Trump's executive orders restricting travel from several Muslim-majority nations, by creating a $3 million fund for impacted employees.
Even Coca-Cola, one of Pepsi's largest competitors, employs common themes of social movements and liberalism in its advertising. The Atlanta-based beverage giant created the hashtag #AmericaIsBeautiful for its diverse and multilingual Super Bowl ad, which was celebrated for its powerful message for the new president.
Pepsi apologized in a statement after pulling the ad from the web Wednesday, writing, "Pepsi was trying to project a global message of unity, peace and understanding. Clearly we missed the mark."
In some ways, Pepsi isn't necessarily guilty of missing the mark – or of appropriating progressivism into its platform. The company has steadily funded liberal causes for years, creating the $20 million Pepsi Refresh Initiative in 2010 to fund community projects and grassroots initiatives, for example. But the blowback Pepsi received for depicting the plight of the countless victims of police brutality, Islamophobia, a surge in hate crimes and xenophobia isn't unwarranted – and perhaps next time they will think twice before using a white reality TV star to replicate an iconic moment in modern civil rights history.
Big business still has a way to go before making money takes a back seat to supporting the culture, and the millions of Americans participating in demonstrations and movements nationwide aren't willing to settle for anything less.