Perception of U.S. Economy Improves Despite Recession Fears, Gallup Poll Says
American's evaluations of the economy are the highest since July, according to a Thursday poll by Gallup of more than 1,000 U.S. residents.
More than half of respondents rated economic conditions as either excellent or good, while only 9 percent said they were poor—that's the lowest such rating since immediately after the attacks on September 11, 2001, Gallup reported.
In September and October, reports of a looming recession may have weighed down Americans' perception of the economy, Gallup's numbers suggest. Now, most respondents think it's improving and report satisfaction with "the way things are going" more generally, the poll said.
Instead, respondents' top complaint continues to be the government, Gallup said. About one third of people mentioned it in Gallup's open-ended response to a question asking them to name the most important problem facing the country. That's just below the peak of such concerns following last year's government shutdown, according to the survey.
Amid impeachment hearings and funding disagreements that seem to polarize lawmakers, Democrats (37 percent) and Republicans (39 percent) are almost equally likely to name the government as America's foremost problem, but their specific complaints differ. Democrats were more likely to mention "President Trump" in their comments, whereas Republicans reported issues with "Congress," "Impeachment" or "Democrats," according to the survey.
According to Gallup's economic confidence index, which rates confidence on a 100-point scale, November ratings of current conditions scored 29 points, up from 21 and 17 in October and September, respectively. When it came to the job market, Americans' assessments were unchanged, but 65 percent said it's "a good time to find a quality job," the survey showed.
The economy added 128,000 jobs in October, according to the U.S. Department of Labor, while the decades-low unemployment rate still hovered around 3.6 percent. At the same time, nominal wage growth since the last recession has been low and flat, according to the Economic Policy Institute, and has yet to recover to 2008 highs for workers in the private-sector.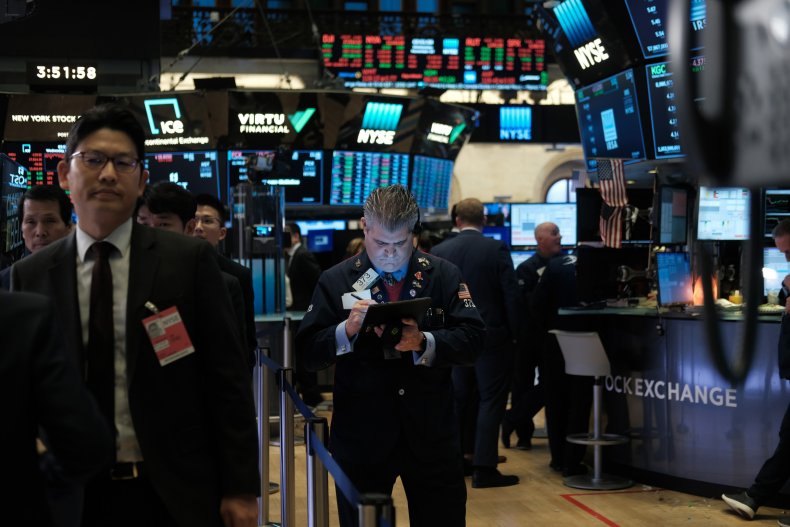 When it came to overall satisfaction, many more Republicans were happy with how things are going (66 percent) than Democrats at a dismal 9 percent satisfaction, Gallup said, adding that satisfaction has failed to reach 40 percent overall in more than a decade. November saw 35 percent average satisfaction, the highest since July, according to the poll.
Caused in part by President Donald Trump's trade war with China and resulting injury to the domestic manufacturing sector and long-term interest rates, according to widespread reports.
The poll was conducted by phone among a random sample of people living in all 50 states in the U.S., according to Gallup. The margin of error was just 4 percent.