'Percy Jackson' Author Slams Critics of Leah Jeffries Casting as Annabeth
Rick Riordan, the author of the popular and beloved Percy Jackson book series, took to Twitter to hit back at critics upset with the actor cast to play the character Annabeth Chase in the upcoming Disney+ adaptation of his work.
Disney announced Thursday that 12-year-old Leah Jeffries was cast as Annabeth, one of the main leads of the series, and a close friend to the title character, Percy Jackson. While, as Riordan noted in a Tuesday blog post, her casting was met with a largely positive response, it also drew backlash from some online because a Black actor was chosen to play a character who in the past has been portrayed as white.
"You are judging her appropriateness for this role solely and exclusively on how she looks," Riordan wrote. "She is a Black girl playing someone who was described in the books as white. Friends, that is racism."
Riordan also said that the production of the forthcoming Disney+ series, which he has been actively involved in, was committed to assembling a diverse cast. He described the process as "long, intense, massive and exhaustive," and insisted that the actors chosen for the main roles were the ones that best fit the characters.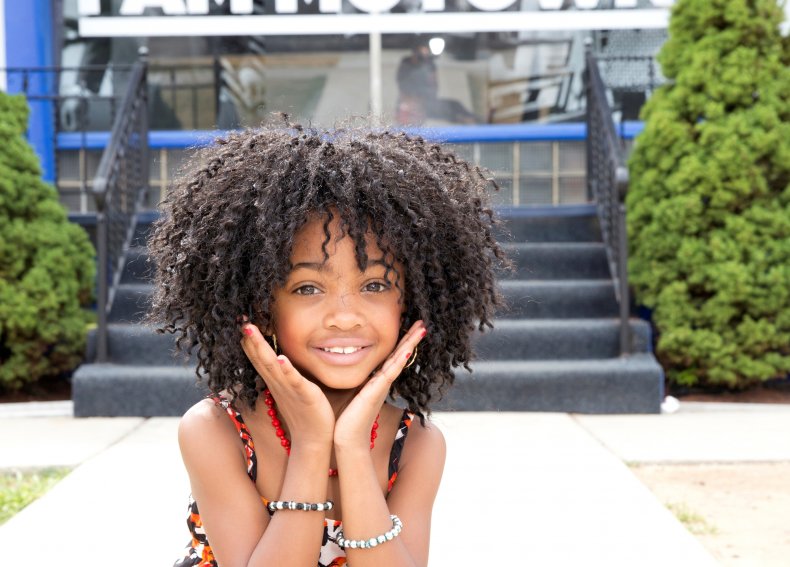 Alongside Jeffries, Walker Scobell, 13, who recently played a young Ryan Reynolds in Netflix's The Adam Project, was cast in the main role of Percy Jackson. Aryan Simhadri, 16, was also cast as another of the main characters, Grover Underwood.
"I have been clear, as the author, that I was looking for the best actors to inhabit and bring to life the personalities of these characters, and that physical appearance was secondary for me," Riordan wrote. "We did that. We took a year to do this process thoroughly and find the best of the best. This trio is the best. Leah Jeffries is Annabeth Chase."
Newsweek reached out to Disney for comment.
The five-book Percy Jackson & the Olympians series, published between 2005 and 2009, follows the adventures of various "demigods," the half-human children of the Greek gods, as they attend a secret summer camp known as Camp Half-Blood. Jeffries' character Annabeth Chase is the daughter of Athena.
The success of the initial series spawned numerous follow-ups from Riordan, including sequel series, The Heroes of Olympus and The Trials of Apollo, and spin-offs, The Kane Chronicles and Magnus Chase, which explore Egyptian and Norse mythology, respectively. The books have sold over 180 million copies as of January 2022.
Update 5/10/2022 at 5:10 p.m. EDT: This Story has been updated to include more background information and comments from Riordan.