'Perfect Match' Fans Flock to Support Savannah as She Posts Cryptic Message
Savannah Palacio has posted a cryptic Instagram caption after scenes of her feud with Francesca Farago aired on Perfect Match.
The reality television stars both feature on the brand new dating show from Netflix, that has reunited some of the streaming platform's best-known faces.
Perfect Match has brought together Palacio, from The Circle, and Farago, from Too Hot to Handle, as well as some of the most famously single stars of other unscripted series like Love Is Blind, The Ultimatum, The Mole, Selling Tampa and Sexy Beasts.
So far only the first four episodes of the show have been released, with more to follow, but there has already been plenty of drama, including a showdown between Palacio and Farago over their co-star Dom Gabriel.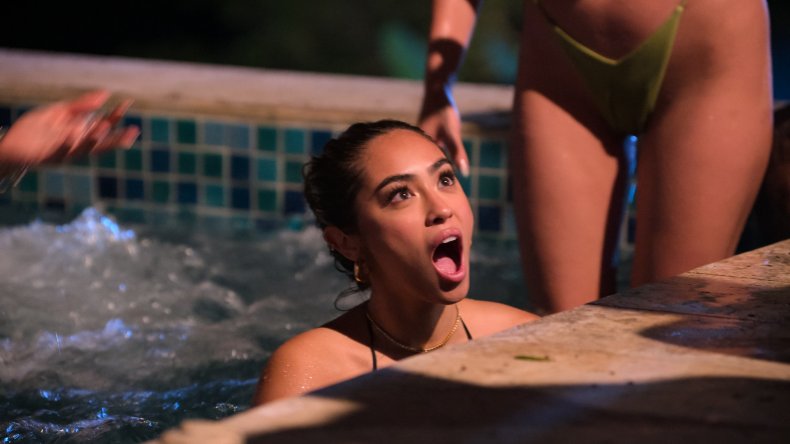 On Perfect Match, hosted by Nick Lachey, contestants must couple up with the co-star they think they have the best connection with and compete in a series of games and challenges.
Gabriel and Farago made a connection early on and had a strong partnership, which later faced a hurdle as Damian Powers, who Farago has history with, was introduced as a new contestant.
While Gabriel and Farago were still stable in their romance, Palacio made a pass at Gabriel and told him that she would be interested in pursuing a relationship with him herself.
This did not go down well with Farago who then confronted Palacio for trying to get in the way of her and Gabriel. Palacio ended up getting eliminated that same evening.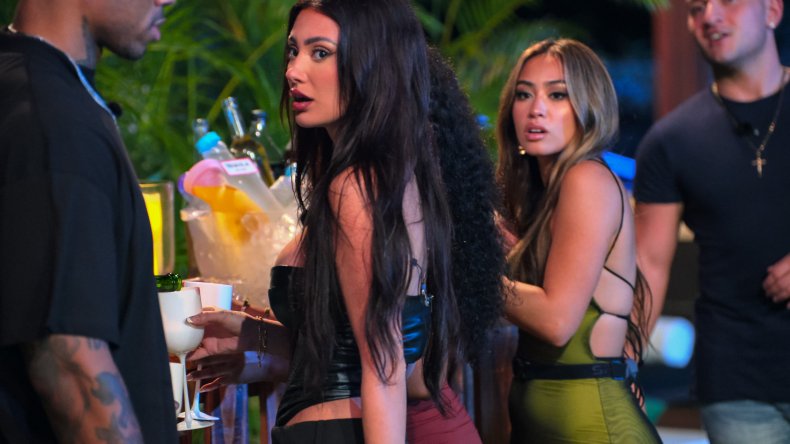 On February 15, just one day after Perfect Match was released on Netflix, Palacio posted a gallery of pictures of herself on Instagram with a mysterious caption, that many of her followers took to be a reference to the show.
Alongside pictures of herself posing in a pink suit, Palacio wrote: "all I do is match energy. whatever I did was because of you."
Though Palacio makes no reference to Farago, Gabriel or Perfect Match in her caption, many of her fans flocked to show their support for her time on the show in the comments.
"I feel like this show made you look like a villain when I know you're not! You're gorgeous and smart and trying to play the game!" wrote one of Palacio's 419,000 followers.
As another commented: "Girl you handle yourself like a secure queen! I just binged the first set of episodes. You definitely deserve someone as amazing as Dom! He was just blinded."
"That last episode just PROVED how right you were," added another, presumably in reference to what looks set to be the breakdown of Gabriel and Farago's relationship.
The fourth episode of Perfect Match, the last of the first batch to be released, ended with Farago expressing interest in reuniting with Powers now that he was an option—despite her seemingly perfect coupling with Gabriel.
The episode ended on a cliffhanger as Gabriel returned to the villa to tell his Perfect Match co-stars that Farago wanted to go on a date with Powers, becoming overcome with emotion and teary while discussing the situation with the rest of the cast.
Though Perfect Match fans will need to wait until February 21 for the next batch of episodes, a teaser at the end of episode 4 has given a glimpse of what to expect and it doesn't look like the Farago/Powers/Gabriel drama is going to die down any time soon.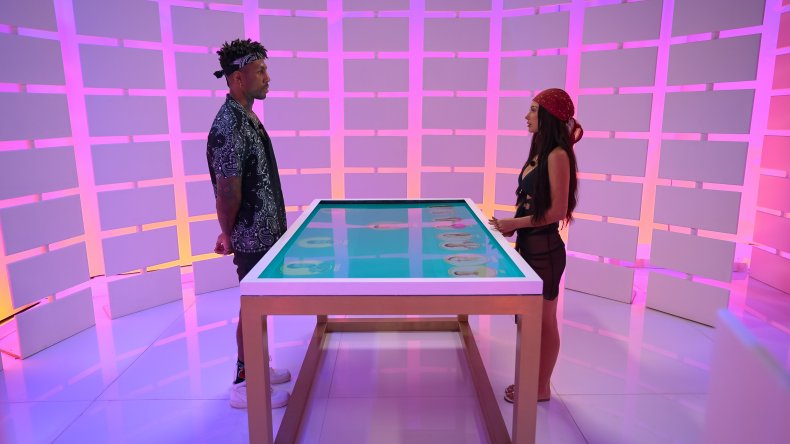 Farago, meanwhile, has opened up about her argument with Palacio, saying she has "no regrets" over their head-to-head.
"I didn't know who she was before going into the villa," Farago told Us Weekly. "I think, just automatically from kind of day one, I got weird vibes and there was a few things in the beginning challenges and things that she was saying and doing around the house that rubbed me the wrong way."
"So I think it was just a buildup and there was, maybe, some tequila involved and when I have tequila, I have a little bit more confidence," she added. "I'm not usually a confrontational person, but no regrets because I honestly am not too fond of her still."
The first four episodes of Perfect Match are available to stream on Netflix now. Episodes 5-8 will follow on Tuesday, February 21, and the final four episodes will be released on February 28.