'Perfect Storm' for British Teenagers Lured by Islamic State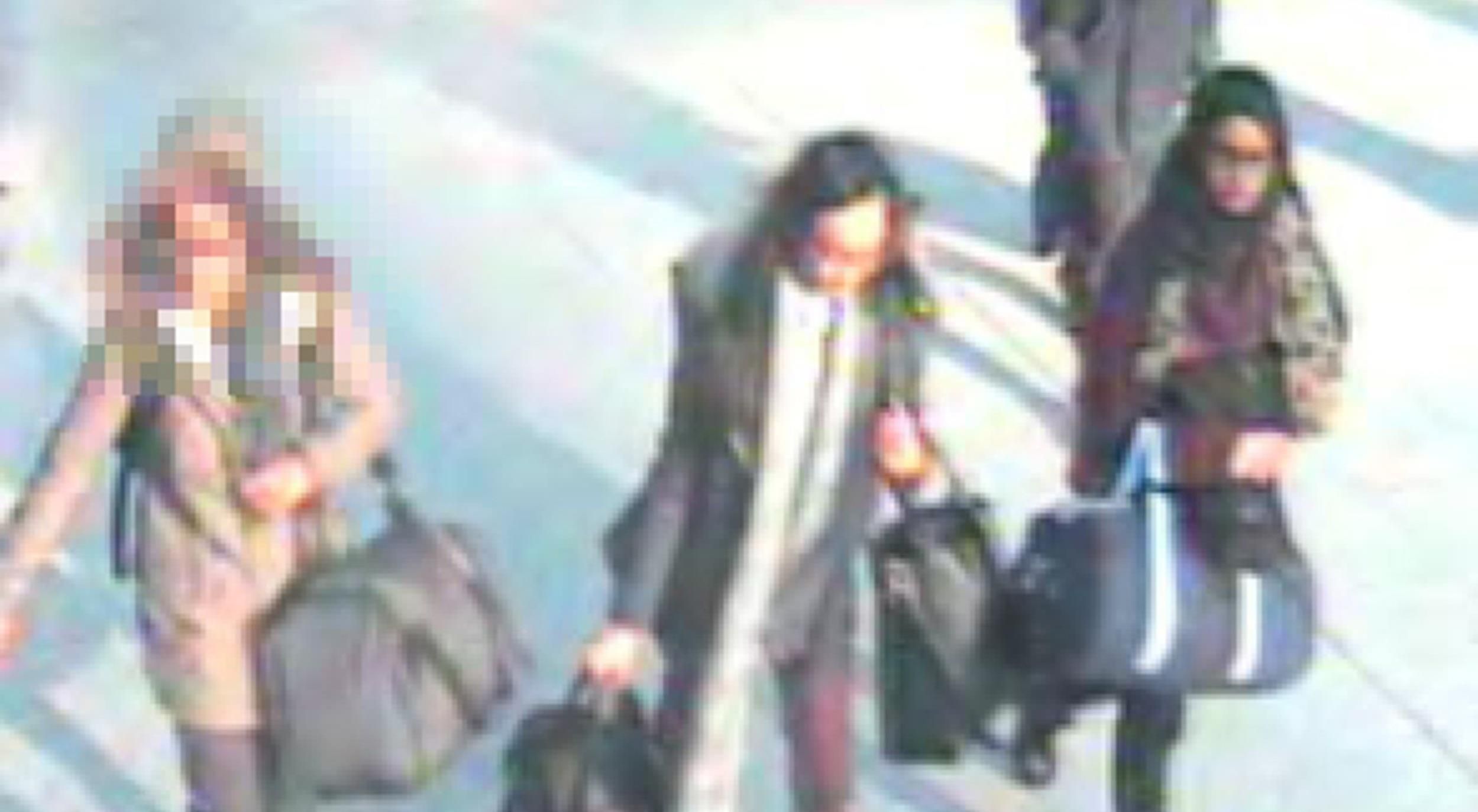 Teenage British Muslims are facing a "perfect storm" of factors which are persuading them to join the clutches of violent Islamist groups like ISIS, according to those working to prevent radicalisation, who warn many more youngsters will likely attempt to reach Syria in the coming months.
Earlier this week three British teenagers were detained in Istanbul, flown back to the UK and arrested, after being suspected of planning to join the so-called Islamic State in Syria. Last month, three teenage girls from east London managed to cross the Turkish border into Syria, with the intention of joining ISIS.
Dr Matthew Wilkinson, director of the research programme Curriculum for Cohesion, believes that "a lot more" young British Muslims could make their way to Syria in the coming months, and describes the current climate as a "perfect storm".
"You've got a very combustible mixture of a highly noxious, violent Islamist ideology, powered by a slick propaganda programme, a very religiously under-educated British population not equipped to deal with what they are seeing and reading, high youth unemployment, and the naivety and idealism of youngsters," he says. "It is the perfect storm."
A 2013 report by the Office for National Statistics revealed that young British Muslims comprised the group with the highest level of unemployment in the UK. Based on findings from the 2011 census, the number of Muslims aged 16 and over not in employment and not actively seeking and/or not available for work, stood at 55%. In separate findings, the Muslim Council of Britain discovered that Muslims have a higher rate of unemployment than the average, with almost half of British Muslims in the bottom 10% of local authority districts for deprivation.
A lack of prospects at home, combined with manipulative propaganda, is leading to the increase in youngsters being radicalised, argues Wilkinson. "It is the combination of seeing terrible destruction by [Syrian president Bashar] Assad's regime, the glamour of being given a gun, and the idea they can make a difference in a quick-fix way, as well as an absence of genuine knowledge of Islam," he explains. "Girls are being sucked into terrorism by the notion of creating a generation of 'pure' Muslim jihadis. In that sense it is not that different from the Nazi propaganda of creating a master race."
UK security services were criticised after it emerged that one of the three schoolgirls who escaped to Syria had been in touch via Twitter with fellow Britain Aqsa Mahmood, who travelled to Syria in 2013 to marry an Islamic State fighter. Four more pupils from the same school are reportedly now being monitored over concerns they may also try to escape to Syria.
Wilkinson believes that education is the best way to prevent young minds from becoming radicalised. "The question is how the education system can be brought to bear to give young people resistance to these types of ideologies, and give young people a critical distance through effective religious education."
Haras Rafiq, of the counter-extremism thinktank Quilliam, says that the threat of radicalisation needs to be identified much earlier. "The government has not done a good job at countering the theology and ideology of extremism and tackling those who are being radicalised and going off to become foreign fighters."
"We have to be honest. Not every single person who is radicalised can be de-radicalised," says Rafiq. "Somebody in the same emotional state as [radical clerics] Abu Qatada and Abu Hamza, for example is too far gone."
The three young men who were stopped by Turkish police and flown back to London this week have now been released on bail. If they aren't prosecuted, it's likely that they will be taken into the government's anti-radicalisation programme, known as Channel, part of the wider 'Prevent' strategy.
However, such programmes are struggling to cope with huge numbers of referrals. According to Rafiq, the problem is partly the fact that Channel, which provides mandatory mentoring to those at risk of becoming radicalised, is under-resourced. According to the Home Office, since its national rollout in April 2012, over 2,000 people have been referred to Channel, and hundreds more have been offered support. Between April 2012 and March 2014, National Counter Terrorism Policing reported a 58% increase in Channel referrals.
With far fewer mentors - Rafiq estimates they employ 35-45 - than those being referred, Rafiq describes Channel as "stretched".
Yet a Home Office spokesperson defended Prevent, saying: "As a country, we must consistently challenge the twisted narrative of extremism. This government fundamentally revised the Prevent strategy in 2011 to ensure it challenges terrorist ideology, supports people who are vulnerable to being drawn into terrorism and works with sectors and institutions where there are risks of radicalisation. Most importantly, we changed Prevent's objectives so it also deals with non-violent extremism.
"We have trained more than 130,000 people working on the front line of our public sector to help identify and prevent extremism; excluded more preachers of hate than any other government; and successfully taken down more than 75,000 pieces of terrorist-related material from the internet."