Performance Artist Mykki Blanco Reveals HIV Positive Diagnosis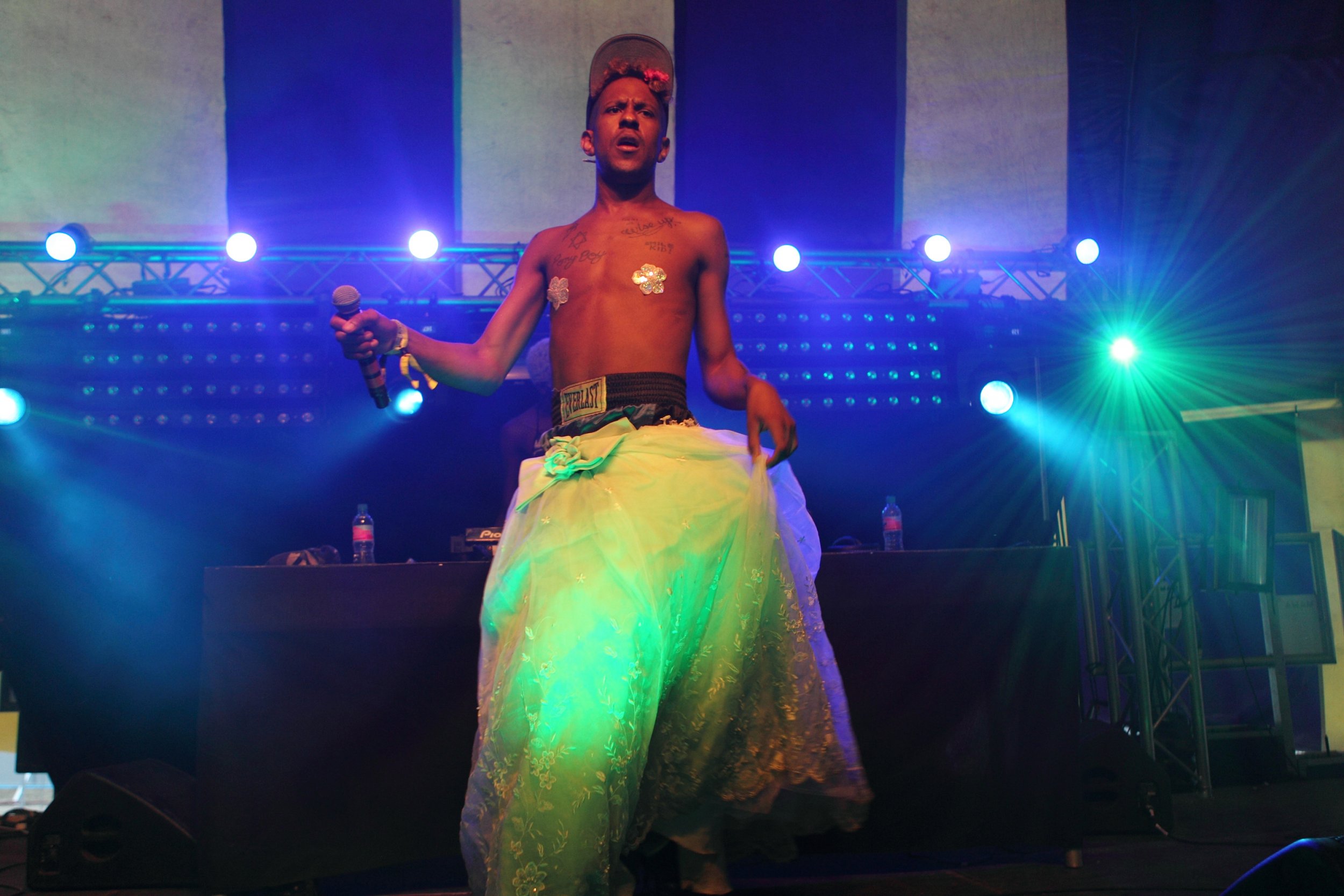 Genderbending rapper and entertainer Mykki Blanco revealed on Friday that they had been HIV positive for the past four years. "Fuck stigma and hiding the dark, this is my real life," Blanco wrote in a candid Facebook post to fans. "I've been HIV Positive since 2011, my entire career."
Blanco broke the news just before the beginning of Pride weekend because "it's time to actually be as punk as I say I am." The empowering performer is certainly known for being transgressive: Blanco, christened Michael David Quattlebaum Jr. at birth, has identified as transgender in the past and took on the name Mykki Blanco as a performance alter ego.
Following the brave admission, Blanco wrote to concerned fans in the comment thread and provided details about battling HIV. "Mykki Blanco is no more living a lie. HAPPY PRIDE...being afraid of stigma is exhausting," the post read. To another fan, Blanco detailed how keeping healthy with "meds, garlic, limes, yogurt" during years of grueling world touring paid off.
Blanco has frequently challenged conceptions of sexuality, gendered performance, identity and dress while performing onstage—"a mixture of riot grrrl and ghetto fabulousness," as Blanco told The New York Times in 2012. Offstage, Blanco has spoken out in fierce opposition of Russia's gay propaganda laws that discriminate against homosexual individuals. Back in November, a group of anti-LGBT protesters raided Solyanka, a Moscow club where Blanco was slated to perform that very night.
Stateside, Blanco has been advocating against transphobia since the performer's career began. "The AIDS epidemic killed out an entire generation of fun and amazing people, and people often forget that New York City, from like the '20s through the '80s was littered —and I use the word littered for a reason—with transgendered people," Blanco told Interview Magazine. "Seeing a transvestite on the street was like drinking water—they were everywhere!"