Periods Don't Stop for Pandemics | Opinion
As the coronavirus crisscrosses the world—wreaking havoc on public health and the global economy and bringing the rhythm of daily life to a screeching halt—governments are rightly focused on what it will take to protect the most vulnerable populations.
One potential blind spot: How seemingly neutral interventions overlook and even undermine women's essential needs. As we now scramble to enforce extreme adjustments to ensure our collective health, from curfews to closures, it is women who absorb the most collateral harm—who are least likely to weather an uncertain economy and most likely to bear the burden of caring for others, children and the elderly alike. It is not an understatement to say that this pandemic will have a grave impact on the women of America.
This is doubly true for the taboo topic of menstruation. Neglecting those who menstruate is always an anathema to good public policy—and exponentially so in this time of crisis. For example, around the world, women make up a majority of health care workers. According to the U.S. Bureau of Labor Statistics and the Centers for Disease Control and Prevention, nearly 80 percent of health care workers in America are women.
A few weeks ago, when hospitalizations mushroomed in China's Hubei province, female medical providers there spoke out about the challenge of working long shifts in a full-body protective jumpsuit while managing their periods. Complaints to officials about the dearth of menstrual products and infrequent bathroom breaks were met with derision; some chided the women that they "lacked the spirit of devotion." Further outrage ensued when a hospital in Shanghai announced it would donate hormonal birth control pills to suppress menstruation—as its leaders put it, to "postpone female team members' 'unspeakable' special periods." Finally, a viral social media post spurred a much-needed supply of donated pads, tampons, period underwear and even adult diapers.
Periods should not be an afterthought—or worse, cause for punishment or deprivation of bodily integrity. At a minimum, governments must ensure that those doing the crucial work on the frontlines have access to basic needs.
As we consider what emergency relief looks like across the general population, as well, menstruation similarly must be part of the equation. What does this look like in practice?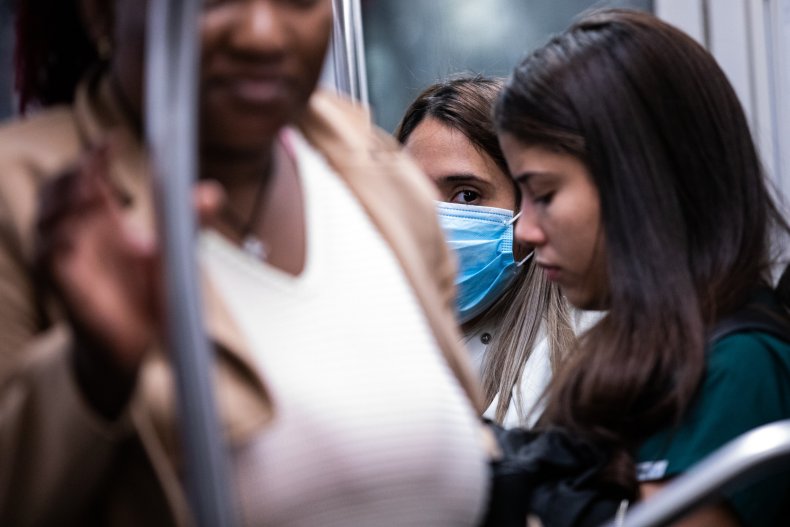 First, wherever women and girls are, so too must there be menstrual products. As a matter of policy, nearly two dozen U.S. states have addressed this by mandating their inclusion in public facilities, including schools, shelters and corrections. Under the leadership of U.S. Representative Grace Meng, a Democrat of New York, the rules guiding FEMA-funded homeless assistance grants enable shelters to use emergency allowances to purchase menstrual products. In the states and federally, all public facilities should provide menstrual products freely—plain and simple.
Until policy catches up to the need, here and now citizens should integrate the same into charitable donation drives. In addition to delivering non-perishable food staples—and, as of late, nearly impossible-to-access items like hand sanitizer and packs of toilet paper—menstrual products are a must in every drop-off.
Dana Marlowe, founder of the national service organization I Support the Girls, told me her inbox has been flooded with requests for tampons and pads from domestic violence shelters, in particular—more than 50 email inquiries in the past week alone. The need will likely swell, according to experts who predict the rates and severity of domestic abuse will surge under current conditions, with the potent combination of isolation and "social distancing," along with accompanying anxiety and financial stress. (In parts of China, the number of domestic violence cases reported to police nearly tripled in February after the mass quarantines of January.)
Tax relief is another way to elevate menstruation and address related financial burdens. Several key reforms are on the table. Federally, the House passed a bill to provide tax credits to support essential policies, including paid sick leave and family and medical leave. In the states, there's an easy immediate priority, too: axing the so-called "tampon tax" and requiring that menstrual products be sales tax-exempt. The American Medical Association rightly deems this a "regressive penalty" directed at women, who not only earn less than male counterparts but are over-represented in low-wage work and care-giving roles, disparities further heightened by the pandemic. The advocacy group Tax Free. Period. leads the fight to ensure the remaining 31 states that still tax menstrual products cease this discriminatory practice. In Washington state, an epicenter for COVID-19 cases, the legislature passed a tampon tax exemption bill just last week. Governor Inslee should sign right away and lead the nation by example.
There are myriad ways, some quiet but insidious, that the global pandemic poses particular harm for women. Let's be sure that menstruation isn't one of them.
Jennifer Weiss-Wolf is vice president and women and democracy fellow at the Brennan Center for Justice at NYU Law, as well as author of Periods Gone Public: Taking a Stand for Menstrual Equity.
The views expressed in this article are the author's own.​​​​​​​​​