'Perish Is Not Always Dying': DMX Quotes Shared by Fans in Wake of Rapper's Death
Fans of rapper DMX are sharing quotes by the musician in the wake of his death at age 50.
"The words says, 'My people perish for lack of knowledge,'" DMX, whose birth name is Earl Simmons, says in a video shared on Twitter. "Perish is not always dying. It's being lost. Not being able to be found."
"I love who I am. I'm God's child. We all are. We all are," the late rapper says in the clip. "If you don't know it, you're going to miss out on so many blessings that he has for you. And it comes from insight. It just comes from being aware."
On Friday, DMX's family announced that he had passed away after suffering a heart attack on April 2 that left him on life support for nearly a week.
In another video being circulated online, the rapper discusses why he considers his lyrics to be poetry.
"I wrote poetry before I wrote lyrics. Rhymes, rather, raps, you know?" he told an MTV News interviewer in 2001. "I always try to include a double meaning, you know what I mean? I know it's poetry, because the more you listen to it, the more you'll get out of it."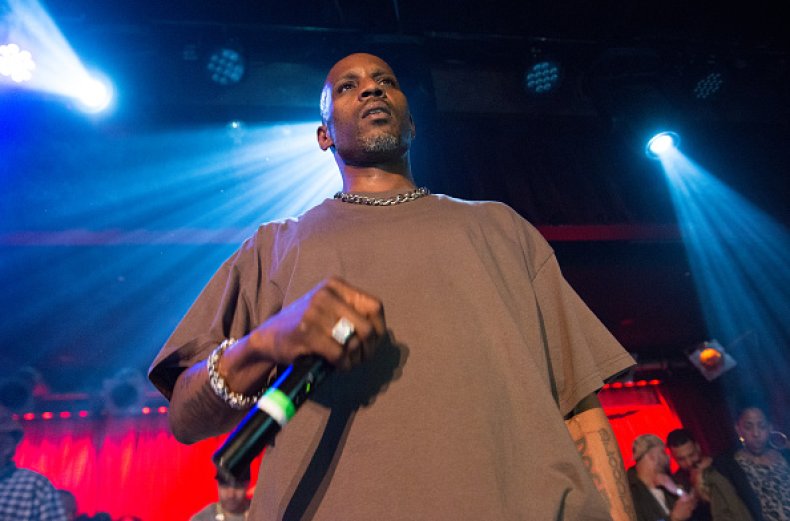 Fans also shared a clip of DMX talking onstage for HBO's Def Poetry Jam about how the music industry has changed.
"The industry, man, it's not the same. It doesn't have to do with talent. It's about playing the game," he tells the audience in the clip. "The industry. Real n----s is dying to get in the industry, just to find they don't fit in. The industry ain't what it used to be."
"I'm not an industry artist. I'm an artist, in the industry," he says in the Def Poetry Jam footage, which originally aired in 2007. "So I do what the f--k I want because nobody can finish me. The industry. Wanted dead or alive. New artists to sell their souls in way they survive. The industry don't give a f--k about you but the industry couldn't make a dime without you."
Many also shared clips of DMX rapping along to his own songs, tweeting lyrics like, "When my time is up, Imma be out but Imma try to live."
Others shared the speech DMX gave about singer and close friend Aaliyah after she died in 2001, with fans saying the same could be said for the late rapper.
"I have trouble accepting the fact that you're gone. So, I won't," DMX said. "But it be like... We went on for a while without seeing each other. But I can understand why God would have wanted you close to him, because you truly were an angel on earth... and in every special way."
The speech was part of the music video for "Miss You," a song by Aaliyah that was released posthumously. The video featured tributes by her close friends and collaborators.