Permanent Daylight Saving Time on West Coast? Oregon Passes Measure
Oregon has moved a step closer to having permanent daylight saving time after local lawmakers backed the proposal which is picking up bi-partisan momentum around the country.
The legislature in Salem voted in favor of the bill 37-20 which will go to state governor Kate Brown who has indicated she would sign it. It then needs agreement by California and Washington states, as well as congressional approval, to come into effect.
If approved, there would be year-round daylight saving time across the state except for Malheur County in the east, which would remain on Mountain Time.
The bill was sponsored by Rep. Bill Post who told lawmakers during a debate: "It's what the people of Oregon want. It's what we've heard over and over," the Statesman Journal reported.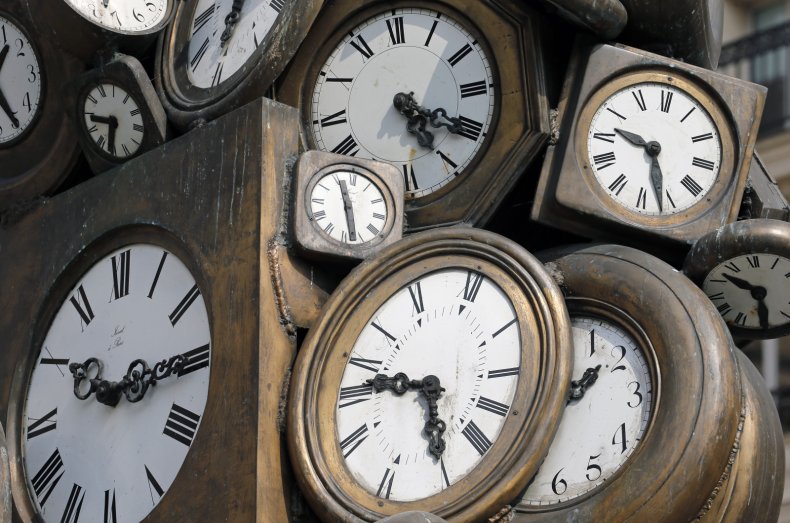 Daylight saving time starts from the second Sunday in March and goes until the first Sunday in November. Permanent daylight saving would give an extra hour of light in winter, which supporters say would save energy usage and increase economic activity.
A study in 2008 showed that the changing of clocks costs the U.S. $1.7 billion in potential revenue, Komo News reported. Under federal law, states can shift into standard time permanently but a move to permanent summer time requires backing from Congress.
More than 30 states are looking at whether to continue changing the clocks twice a year. Florida was the first state to vote for the switch. Washington's governor signed a bill approving permanent daylight saving time and the California Legislature is also looking at the change.
However opponents say that even with lighter evenings, sunrise in some parts of the state would not be until 8.30am. During a debate, Rep. Jack Zika, R-Redmond said: "Don't make my kids walk to school in the dark, Don't let Oregonians walk to schools in the dark," according to OPB.
This concern was echoed by Rep. Werner Reschke, R-Klamath Falls who said: "It's winter that concerns me. Shifting the daylight hours to be later in the day and away from the morning when children are going to school, which – if this bill passes – will be in the dark," Oregon Live reported.
Florida Sen. Marco Rubio introduced legislation to make daylight saving time permanent and President Donald Trump has also backed the move, tweeting in March that "Making Daylight Saving Time permanent is O.K. with me!"
Daylight Saving Time was first introduced in 1918 to conserve fuel needed to produce electric power. Unpopular initially, it was scrapped in 1919.
However during World War Two, President Franklin Roosevelt instituted year-round daylight saving, known as "War Time," between 1942 and 1945.
After the war, there was no federal law regarding daylight saving and so states were free to choose whether or not to change the clocks, according to webexhibits.org.