Permanent Remote Work Poses Uncertain Post-COVID Recovery for New York City
As the largest commuter hub in the United States pre-pandemic, New York City once swelled by upwards of one million people traveling to and from their offices each day, according to a 2013 Census estimate.
Now a year after COVID-19 forced the companies large and small to shift to remote operations, a survey shows the majority of those million-plus workers is still homebound. Much of the loss in foot traffic is likely permanent, leaving the service industry and other businesses dependent on in-person engagement in a precarious spot.
"It's very clear that large companies are not in a rush to bring back their workers. Employees are going to keep working remote through September and maybe into 2022," said Jessica Walker, president and CEO of the Manhattan Chamber of Commerce, told Newsweek.
The return-to-office survey conducted by Partnership for New York City, an organization representing the city's major corporate employers, found that to date, only 10 percent of corporate employees in Manhattan are back in the office. Less than half are expected to return to their pre-pandemic commutes, and 14 percent of companies surveyed reported they aren't certain when most employees will return.
JPMorgan Chase & Co., the largest company in New York City with more than 20,000 office employees, did not disclose how much of their workforce is back in the office or how many will remain remote. But the company told Newsweek it would bring back its teams in some capacity. Co-president Daniel Pinto said to CNBC in February that a rotational model in which employees come in on certain days is the future of the post-COVID office.
"Going back to the office with 100 percent of the people 100 percent of the time, I think there is zero chance of that. As for everyone working from home all the time, there is also zero chance of that," Pinto said. "The rotational model is the only thing that really makes sense ... and it can't be prescribed from the top because if you think about a company the size of JPMorgan, there are so many functions that our 260,000 people perform, they're all relatively different."
Pfizer, the fourth-largest company in the city, also predicts its employees will only return part-time once all COVID restrictions are lifted. The company—a manufacturer of one of the vaccines expected to enable a return to in-person operations—told Newsweek it also recognizes the increased flexibility of working remotely, especially for parents.
Pfizer's new work model, "Log in for Your Day," allows employees to connect remotely while collaborating.
"This new flexible working model will offer colleagues the opportunity to work remotely two or three days a week, after all applicable COVID-19 restrictions have been lifted. The ability to work flexibly will depend on the nature of one's job," the company said in a statement. "Offering employees greater flexibility is something Pfizer is fully embracing as it has many benefits: less time commuting and greater work-life balance—supporting health and wellness and driving engagement and productivity. As a result, we do expect fewer colleagues coming to our offices on a daily basis."
Since the onset of the pandemic, the Manhattan Chamber of Commerce estimates around 38 percent of the city's businesses throughout the five boroughs have closed. While Walker expects that some of that percentage is temporary closure until restrictions are lifted, most is permanent.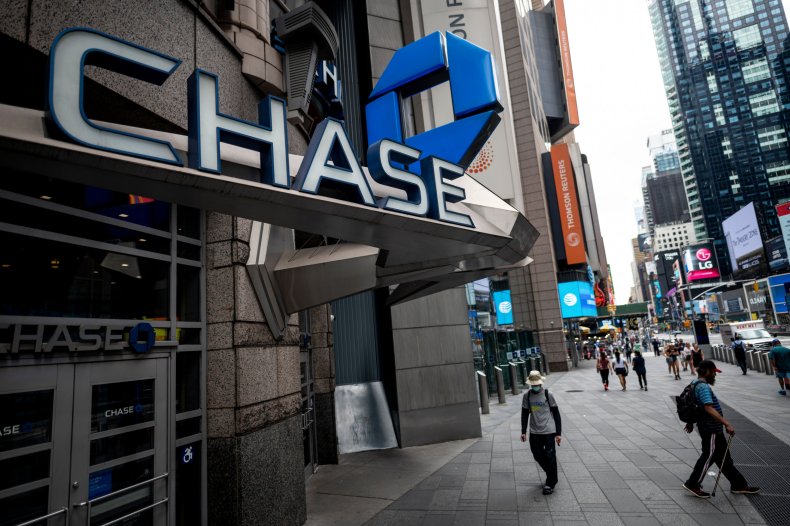 "(Our members) are just trying to stabilize. Most businesses, especially service-facing, have seen revenue decline," she said. "Citywide, foot traffic is still down 25 percent. It's better than it was six months ago, but still low. We have looked into different areas, and midtown is 50 to 60 percent below what it was before the pandemic."
Walker said the drop has had a huge impact on local business, particularly bars and restaurants, which are down by 32 percent and 25 percent compared to pre-COVID, respectively. Real estate has also seen huge losses, leaving more than 16 percent of midtown and lower Manhattan rental space vacant, according to the commercial-property services firm Savills.
The forces of quarantine and remote work have culminated into a sharp $2.5 billion decline in tax revenue, New York City Mayor Bill de Blasio announced at a January press conference. The city is planning to bring back 80,000 municipal employees on May 3, a predicted boon for local businesses reliant on face-to-face transactions.
Data collected by both Partnership for New York City and the Manhattan Chamber of Commerce also show incremental signs of progress: metro use continues to rise, while employment in food service and the arts, entertainment and recreation has gone up by 6 percent and 5 percent, respectively.
Walker said the Manhattan Chamber of Commerce is also introducing initiatives to encourage workers to return to the city, such as a partnership with WeWork to offer discounts for local businesses.
With the expansion of COVID vaccine availability and new technology that will allow businesses like entertainment venues and theaters to see who is inoculated, Walker said she's hopeful tourism and full-capacity events will begin to return this summer.
But even with those developments, Walker said she realizes that they won't be enough to sustain the local economy as it existed before the pandemic. For her and others supporting New York's recovery, part of the challenge will be restoring the allure of the Big Apple to everyday people.
"I do think the inclination toward remote work will have long-lasting effects. The value proposition of being in New York has to be strengthened again, we can't be overconfident and go, 'Well, we're New York,'" she said. "We have to be thoughtful about that because we do want to bring back workers who can work from anywhere."