The Perseid meteor shower reached its peak last night, although it will remain particularly active tonight and for a few more days to come.
The shower—described as the "best of the year" by NASA—has been active since July 17 and will continue to be visible until August 24, although the display will get weaker and weaker the further from the peak night.
Over the past few days and weeks, astrophotographers have headed into dark, rural areas around the world to capture images of the shower.
Photographer Menahem Kahana snapped this spectacular image of a Perseid meteor streaking across the sky above a campsite in Israel's Negev desert on the peak night, with the Milky Way clearly visible in the background.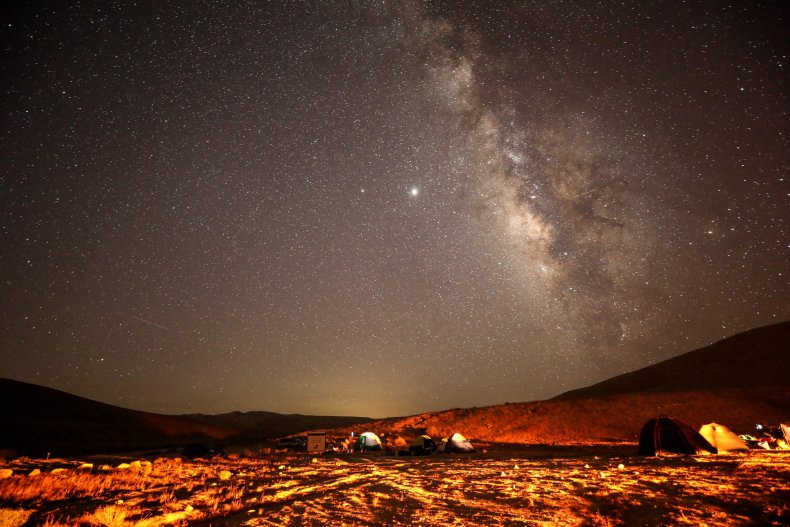 Mewanwhile, Twitter user Wobblycat also managed to capture two Perseid meteors in one image taken by a lake just outside of Huntsville, Ontario in Canada.
"The stars literally lined up for me to watch the Perseid meteor shower tonight," they wrote. "I just happened to be outside of Huntsville, Ontario with perfect viewing conditions! When I walked down to the dock, my jaw dropped when I saw the countless stars and the Milky Way! I ran back to get my tripod and camera. You can see two meteor trails."
Photographer Samuel de Roman also managed to capture an image of a Perseid meteor in the skies above Sad Hill, Contreras in Spain on July 25.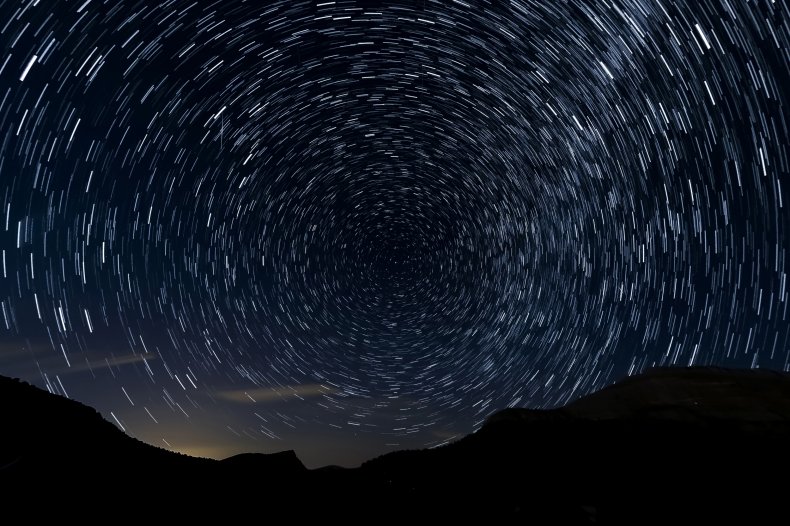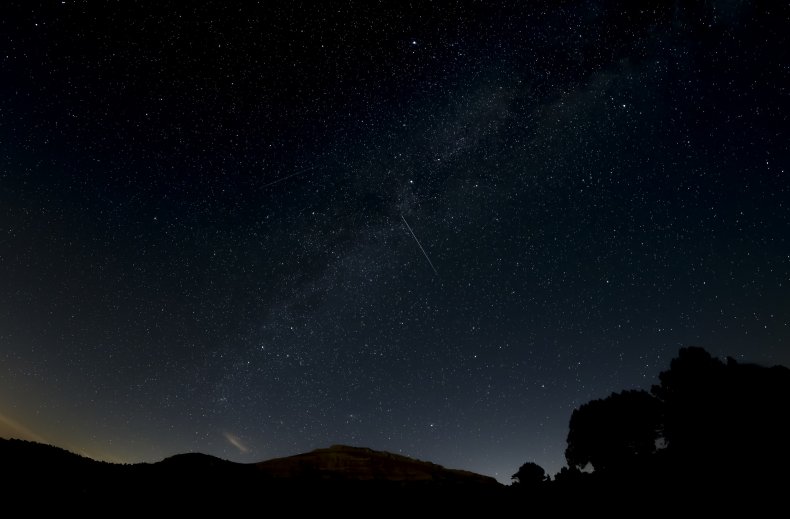 Meteor showers are celestial events involving the appearance of numerous meteors—or "shooting stars"—in the night sky, all of which appear to originate from a single point known as the radiant. The radiant of the Perseids is located in the constellation Perseus, named after a hero in ancient Greek mythology who was the son of Zeus and the mortal Danaë.
Meteor showers occur when the Earth passes through streams of cosmic debris, which in the case of the Perseids originates from the Comet Swift-Tuttle. The streaks of light you can see in the sky when observing the Perseids are tiny fragments of debris from this comet entering the Earth's atmosphere at around 130,000 miles per hour and burning up.
More images of the meteor shower shared on Twitter can be seen below:
Technically, the best time to see the Perseids is between around 2 a.m. local time and dawn, however, the moon is currently at around 45 percent visibility and rises after midnight, meaning its light could drown out some of the meteors.
You can also see the meteors in the evening hours, although the radiant will be located low in the sky. As a result, much of the activity will be below your line of sight, according to the American Meteor Society.