Perseid Meteor Shower Pictures: Photos Show Celestial Phenomenon
On Saturday into Sunday morning and Sunday night into Monday morning, people worldwide got free admission to the spectacular light show known as the Perseid meteor shower. The moon, which was in a crescent shape, built the perfect dark backdrop for the meteors, demonstrated by seven photos that captured the natural beauty that is the celestial phenomenon.
Photographer Ognen Teofilovski captured a snapshot of a meteor streaking across the Kozjak, Macedonia, sky. In the foreground of the photo is an electrical tower, bringing a particular contrast between nature and modern technology.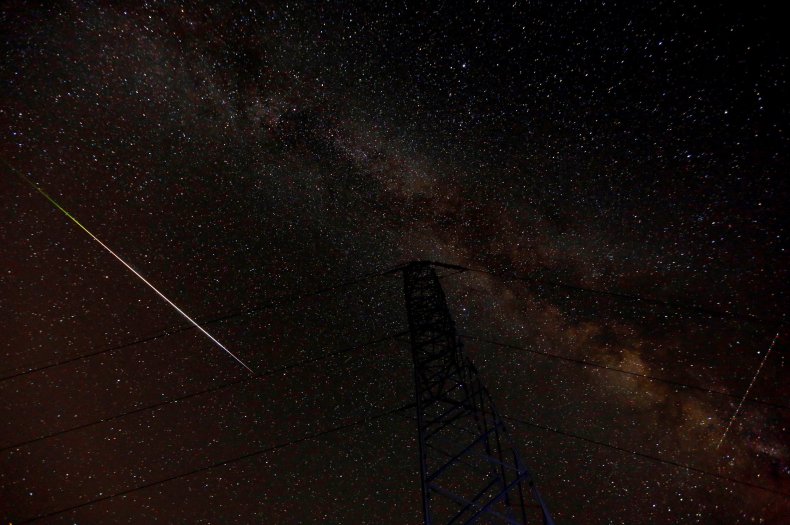 Amir Cohen also captured the interesting collision of human beings and the world we live in. A photo, taken in Mitzpe Ramon, Israel, shows a blur of bright light swirling through Ramon Crater. According to the caption on Reuters, the bright light on the ground is cars driving through the crater. Above the hustle and bustle of the world below, the sky is streaked with meteors from the shower.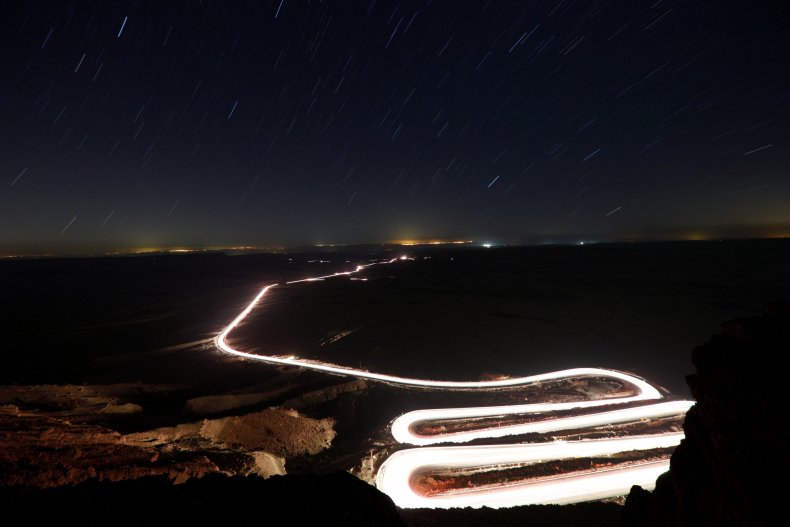 Fabrizio Bensch used a fisheye lens during the meteor shower and captured the nighttime sky in Premnitz, Germany, located west of Berlin. The use of the fisheye lens gives off the impression that a person is staring at the sky from space instead of from earth.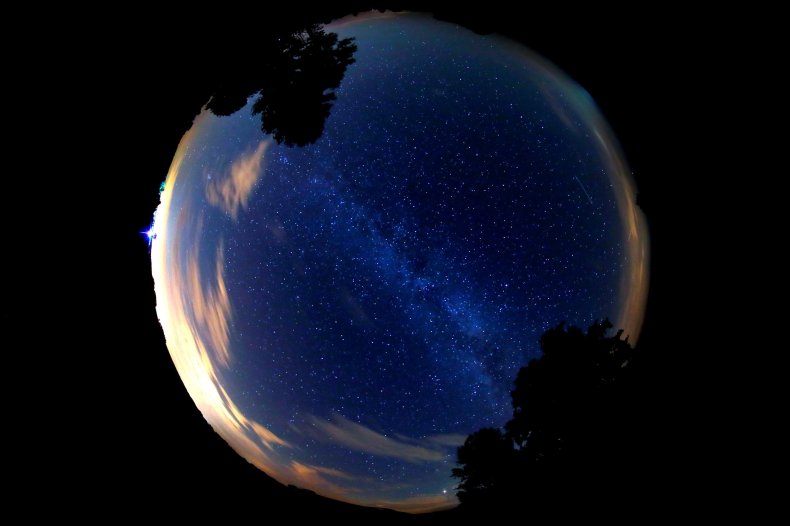 In the village of Yatskovichy, located southwest of Minsk, Belarus, photographer Sergei Gapon clicked the shutter closed just as a meteor flew over a stork that was sitting in its nest. The white stork is a complementary addition to the bright stars illuminated against the dark sky. In the photo, the meteor appears to have a burnt-orange tint to it.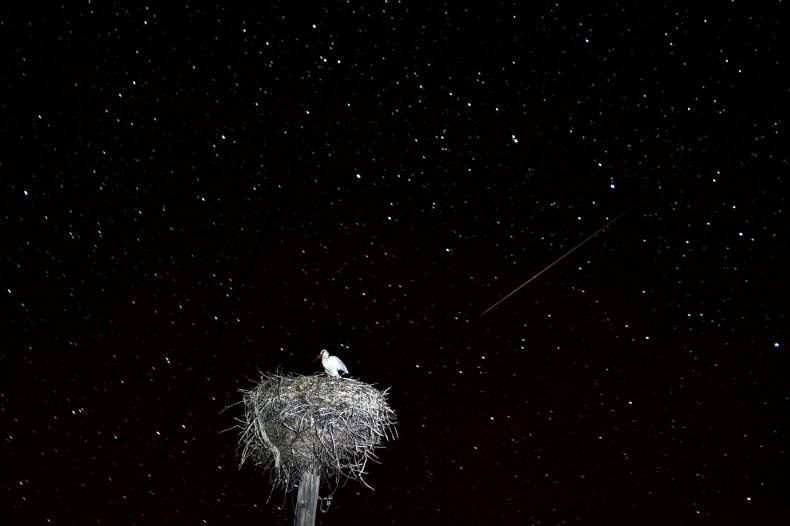 Photographer Joseph Eid was in the mountain area of Tannourine, Lebanon, when the meteor shower took place. The photo shows at least two meteors coming across the sky right past the Milky Way, which exudes a cascading cone of light from the two corners of the photo.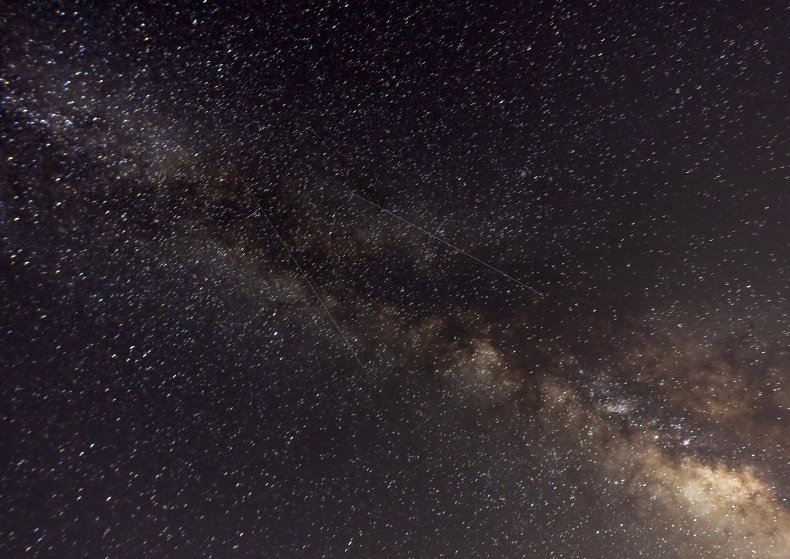 In Pierre-Percee, France, photographer Patrick Hertzog immortalized a meteor streaking across a clear, starry night, and despite the activity in the sky, the lake below appears to be entirely placid.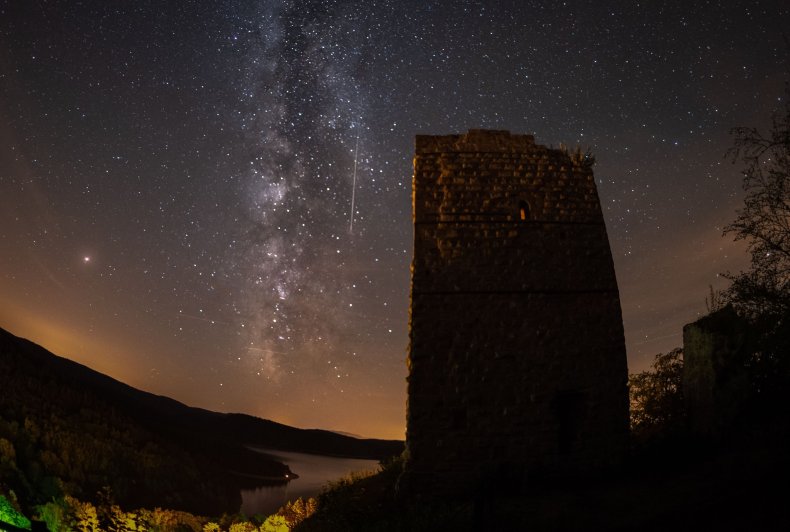 Photographer Stan Honda found himself in Rocky Mountain National Park during the show, showing that the lack of lights proves to be more conducive for viewing. The photo features a border of dark trees shadowed against a rather bight sky. From either side of the photo, two meteors can be seen near the Andromeda Galaxy and the Milky Way, seemingly headed to meet in the center of the frame.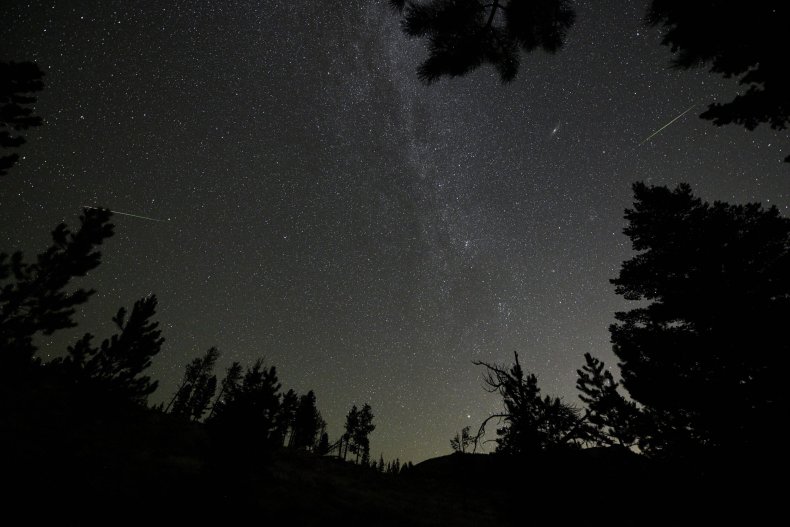 During the annual shower, viewers with clear skies were able to see between 60 and 70 meteors per hour with the naked eye. The phenomenon happens throughout the summer, however, on Saturday and Sunday nights, it was particularly spectacular.