Person of Interest: White House Senior Adviser Dan Pfeiffer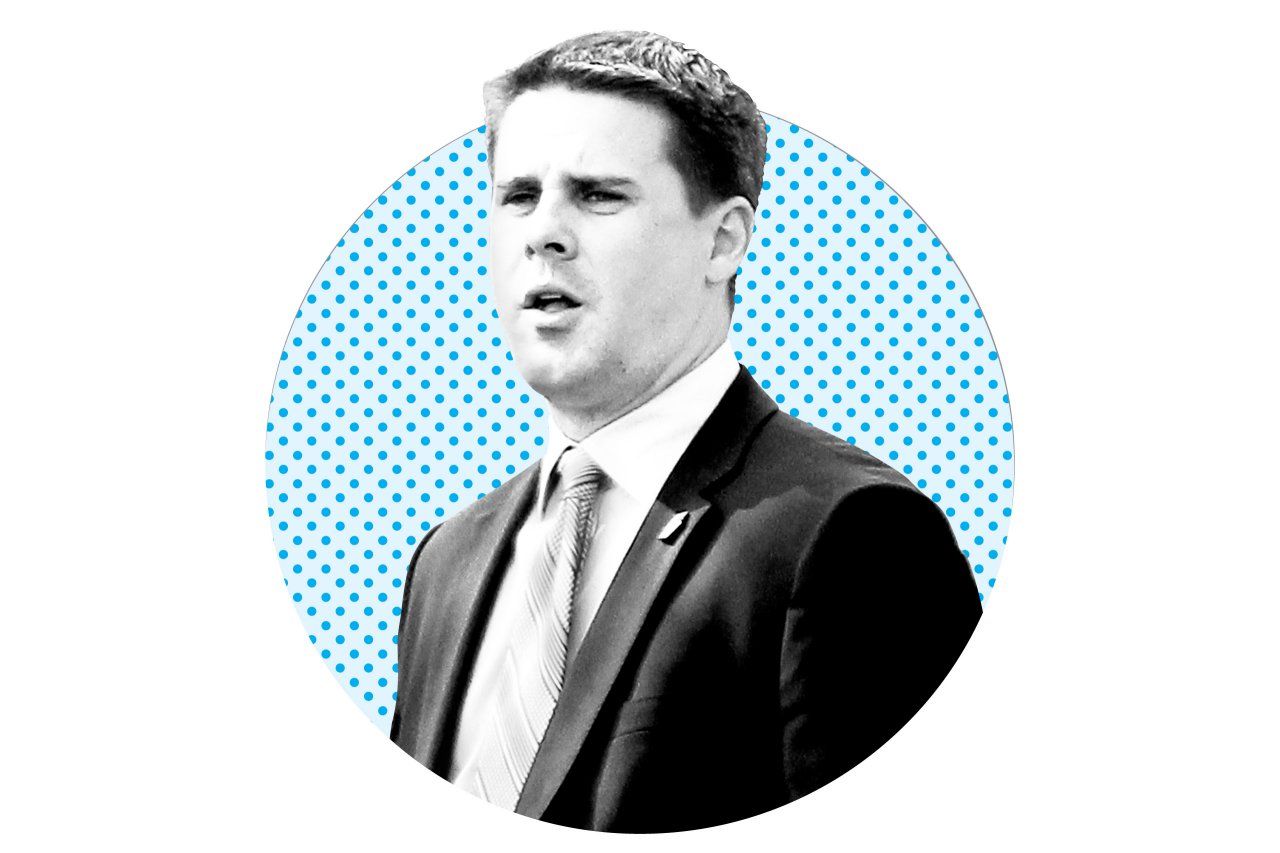 In a town of shameless self-promoters, President Obama's newest senior adviser might strike some as bizarrely low profile. Dan Pfeiffer, until recently the White House communications director, doesn't often pop up on the Sunday shows, or get profiled by the political media, or schmooze it up with Beltway establishment types. Colleagues and reporters alike describe the 37-year-old Delaware native as a highly disciplined, intensely focused workaholic with a quick wit, sharp tongue, and a horror of being the center of attention. "He's very low key and doesn't try to call attention to himself," praises veteran Obama counselor David Axelrod.
West Wingers note that Pfeiffer's new title is a nebulous one that means different things depending on who's in the job. They struggle to explain it using vaguely empty phrases like "big picture," "30,000 foot," "cross-platform" thinking aimed at "moving the ball forward." For Pfeiffer, say insiders, this will mean top-level strategizing about how to communicate Obama's goals to the public while serving as "the connective tissue" between all the players involved. "On something like fiscal issues," Axelrod (kind of) clarifies, "Dan will be the linchpin between the president and policy teams and the communications team and the various outside players in directing the message of that debate from our end."
To this role, Pfeiffer (whose office gently declined an interview) will bring a fiercely competitive streak—a trait on display on the basketball court, which he hits multiple times a week—and a work ethic that is legendary even by the extreme standards of the Obama White House. "You'd wake up at six in the morning and check to see if there was an email that Dan had sent at five about a story that had moved at four that he had seen before anyone else," recalls a former administration official. He is known for wandering the halls of the White House clutching a to-do list of 20 or 30 items.
In keeping with Obamaland's "no drama" ethos, Pfeiffer has a gift for keeping his head during a crisis and responding to disaster with an action plan. After Dems took a beating in the 2010 midterms, recalls former White House deputy communications director Jennifer Psaki, "he was the guy writing the memo the next morning about what we needed to do over the next six weeks. While other people were licking their wounds ... he was the one looking ahead."
Pfeiffer is not a warm and fuzzy guy, and his brusque manner often rubs reporters and colleagues the wrong way. "As the cliché goes, you always know where you stand with Dan," quips Politico's Jonathan Martin. And word around the West Wing is you do not want to land on his naughty list. "I think there's a lot of warmth and fuzziness underneath," insists Jennifer Palmieri, Pfeiffer's successor as communications chief. "It's just not apparent on the surface."
Then again, high-level politics toughens the hide, and, despite his relative youth, Pfeiffer is a veteran of the political trenches. He has worked for Sens. Tim Johnson, Evan Bayh, and Tom Daschle, as well as Vice President Al Gore. He joined Obamaland fairly early in the 2008 cycle, and at this point is regarded as having as good a sense of the president as almost anyone.
And all agree that no one is likely to work harder. When fellow West Wingers asked Pfeiffer how he wanted to celebrate his Christmas Eve birthday this year, he told them he wanted to sit in his office, eating a cake from the White House mess hall, alone. "So we got him a mess cake and ate a few pieces of it ourselves," recalls Palmieri. "Then we closed his office door and left him to eat the rest."
Person of Interest: White House Senior Adviser Dan Pfeiffer | U.S.