Commenters online were amused after an individual requesting a college loan refund received 63 separate checks in the mail.
The Original Poster (OP), known as u/Deezul_AwT, posted about the incident in Reddit's "funny" subreddit where it received over 88,000 upvotes and 1,800 comments. The post can be found here.
Student Loan Forgiveness
According to CollegeBoard data, students and parents borrowed $95.9 billion in the 2020-2021 school year.
More than half of borrowers with outstanding loans owed less than $20,000 as of March 2021, with 45 percent of the outstanding loan debt held by 10 percent of borrowers who owe more than $80,000.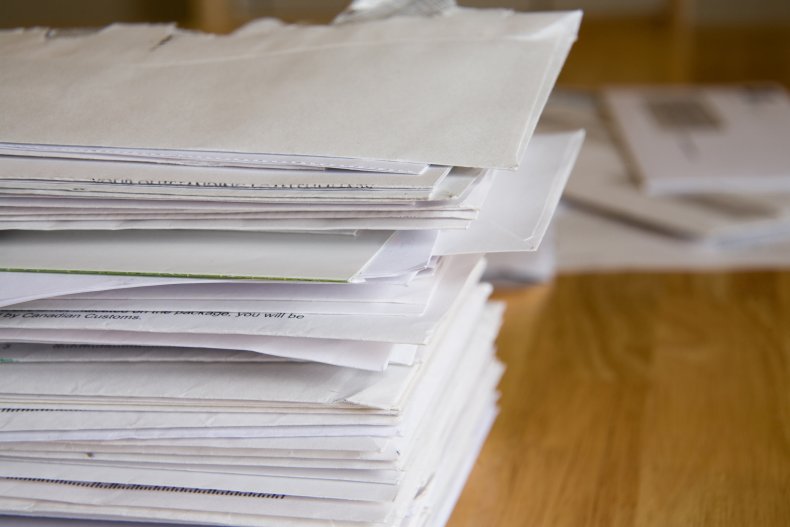 In late August, the Biden Administration announced plans to extend a pause on payments that began on March 13, 2020.
Under the plan, federal Pell Grant recipients may be eligible for up to $20,000 in student debt relief, while other borrowers can be eligible for $10,000 in loan cancellation based on their annual salary.
Borrowers can also request a refund for any payments they have made throughout the entirety of the payment pause since March 2020, according to the Federal Office of Student aid.
While the Biden Administration stated that the Education Department would set up an application process for eligible borrowers to claim the relief, no date has been set for when the application will open.
'63 Checks'
In the viral post, the OP said they recently requested a refund on their college loan payments after learning about the $10,000 loan cancellation.
"Asked for a refund on college loan payments—I received 63 separate checks," the post read with an image of a large stack of checks.
In the comments, the OP explained that they asked for the refund after the interest freeze was announced in August because they would still be under the $10,000 limit for the loan forgiveness.
"I thought I'd get ACH payments to my bank or one check," the comment read. "Instead, I received a check for each loan payment. I sure hope my bank doesn't make me sign all of them."
Redditor Reactions
More than 1,800 users commented on the post, many joking about the amount of checks and others saying they've had similar experiences when they asked for a refund.
"How considerate of them to return it by credit hour," one user commented.
"Deposit them one per day, in person, at the same bank, wearing the same clothes, headphones around your neck playing the same song, and end every transaction by tapping the counter & saying 'keep it sleezy,'" another user commented.
"You beat me! I got 51," another commented. "And not only did I have to sign every single one... But I changed my name so had to sign them twice. Wait until you have to roll up to the teller."
"If I had to describe US bureaucracy using a single example, this one would suffice," one user commented.
Newsweek reached out to u/Deezul_AwT for comment.