'Persona' Dancing Games Make Us Crave a 'Persona 3' Remake
On Wednesday, Atlus released a new trailer for the upcoming Persona dancing spinoff games, Persona 3: Dancing Moon Night and Persona 5: Dancing Star Night. While the rhythm games look like a whole lot of fun in their own right, the latest footage has mainly got us daydreaming about a current-gen Persona 3 remake.
To be clear, Atlus hasn't made any announcement, at all, about remaking Persona 3 for current-gen hardware. In fact, the company's already remade the game once before. 2010's Persona 3 Portable for PSP tweaked the annoying A.I. andadded the wonderful option to play as a female main character and romance all the adorable boyos. It's the version of the game we'd most like to see in a P3 remake.
At several moments during the new trailer, you'll see flashes of familiar locations in Persona 3, including the dormitories where all the members of SEES reside. Sure, the game's 2006 graphics hold up fine, but are nothing to write home about by today's standards. But some of the updated P3 visuals seen here offer a hint of what a future remake of the game could look like.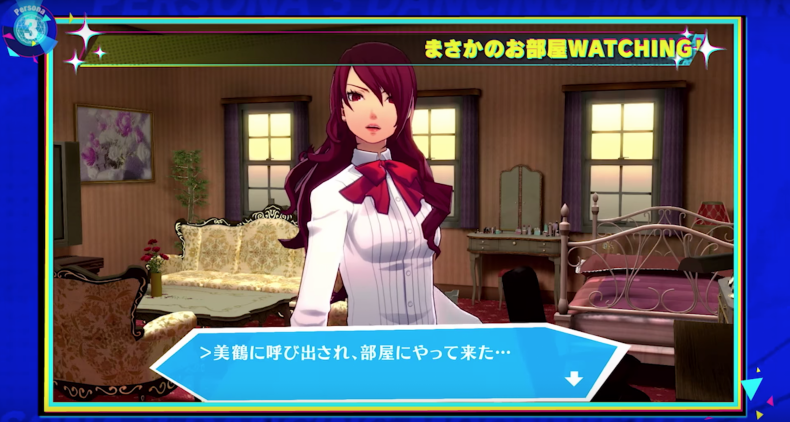 Mitsuru's dorm room, seen above in spiffy new detail, speaks to her upper-crust family life, and also suggests she kinda has stuffy old lady tastes. Bringing the game to a current gen platform would enrich the storytelling, allowing the visuals to offer insights into characters and events.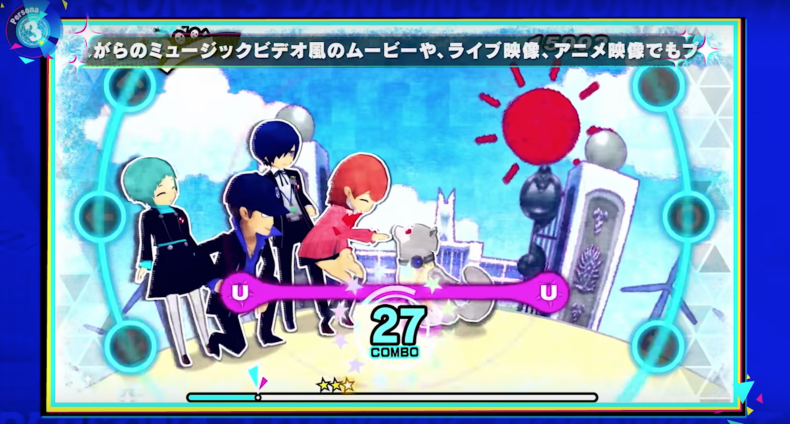 While it would be great to see Persona 3 get a second (or third?) life on PS4, the montage of chibi-style artwork littered within the latest Dancing Moon Night and Dancing Star Night footage also has us thinking it would be great to see the game come to Nintendo Switch. (Or any of the Persona games, for that matter.) The previous success of reworked versions of P3 and P4 on handheld consoles suggests even a slightly revamped port could attract a considerable number of gamers.
The story of Persona 3 would also appeal to a substantial chunk of the P5 audience. The latest game marked a return to the series' darker roots, after the comparatively sunnier vibes of P4. Since P3 came out 12 years ago, there are plenty of potential fans who won't have experienced the game at all. While we'd love to see remakes of both games, it may be that Atlus is testing the waters for a spiffy new version of Persona 3 with Dancing Moon Night.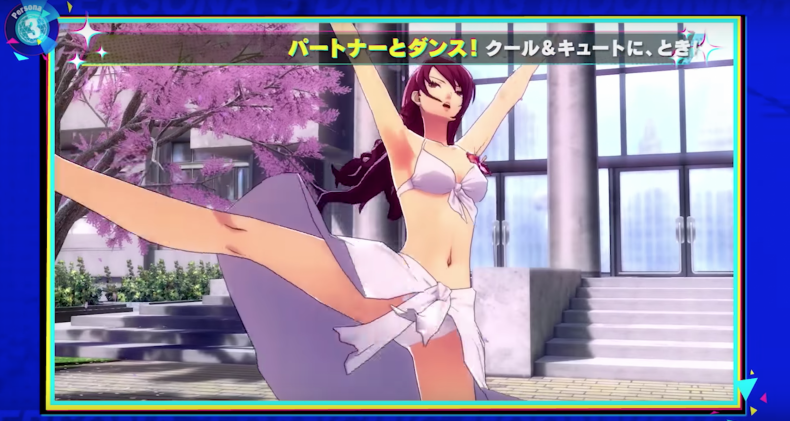 The latest trailer, embedded up top, is worth checking out if you haven't seen it already. Even if you don't speak Japanese, there's a lot of new footage of the game, including new stages and some toe-tapping remixes of some of the franchise's most memorable songs.
During Wednesday's Persona livestream event, Atlus also announced upcoming post-launch DLC characters from several games in the series. These include:
Persona 3: Theodore and Shinjiro
Persona 4 Arena: Sho Minazuki and Labrys
Persona 5: Lavenza and Akechi
Given Shinjiro and Akechi's major roles in their games, it's disappointing to see they're "only" DLC characters here. This seems to suggest they won't play a significant role in new story content and will be siloed off from the other characters. We know from his AOA in Persona 5 that Goro has exquisite moves, and it is downright cruel to keep said moves behind a paywall. Also, since no one likes Ken Amada anyway, he should be a DLC character instead of Shinji, who is cranky and awesome.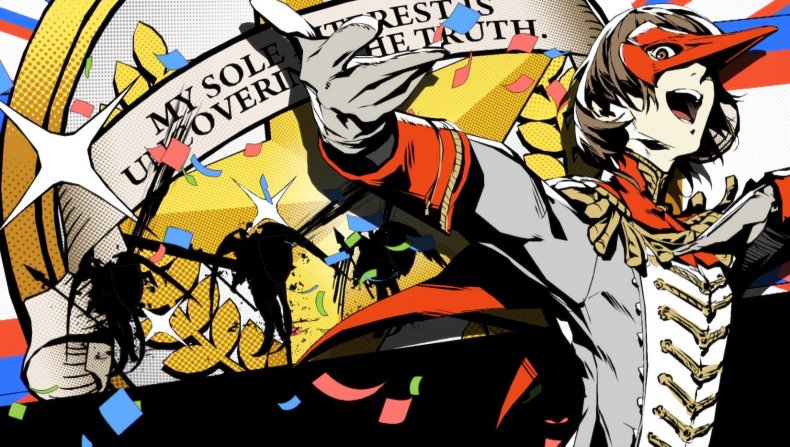 Persona 3: Dancing Moon Night and Persona 5: Dancing Star Night comes to PlayStation 4 and Vita May 24 in Japan. Atlus hasn't given official confirmation that the game will come West, but it most likely will. Just don't expect to see it much before the holiday season.
What would you most like to see in a hypothetical Persona 3 remake, and why is the answer Akihiko's speedo? Let us know your thoughts in the comments.