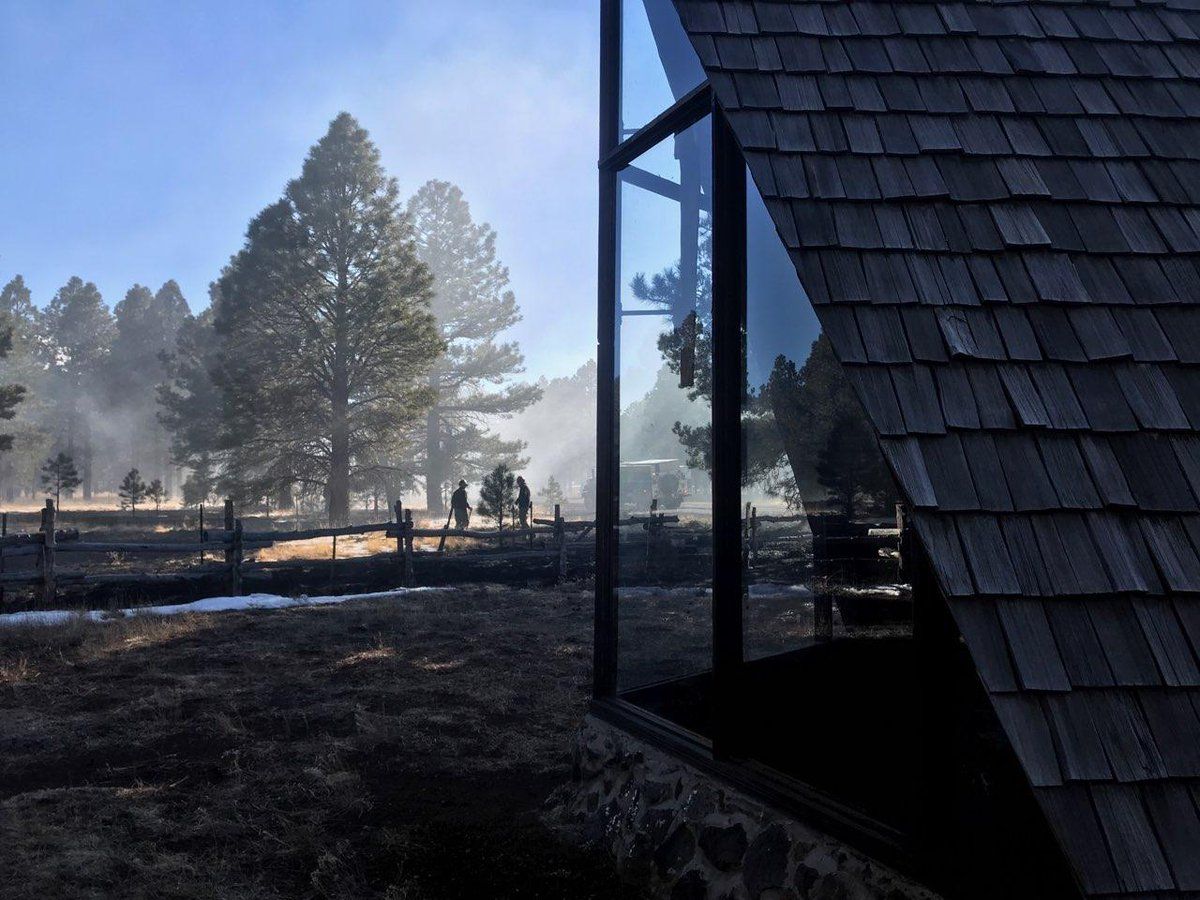 Dozens of firefighters were called to help contain a blaze at the Coconino National Forest near Flagstaff in Northern Arizona, on Tuesday after a "personal drone" sparked a 335-acre wildfire.
Authorities were called to the scene, a section of grasslands southeast of the Kendrick Park trail, at approximately 12:30 p.m local time, officials said.
According to the United States Forest Service, which detailed the incident via social media, the blaze was the result of "a drone which caught fire upon landing." Thirty firefighters were called to the area and the wildfire was contained at 5:30 p.m. local time. The fire was 50-acres in size upon arrival of emergency services.
Authorities managed to ensure the safety of a local landmark, the Chapel of the Holy Dove, using "fire to burn the fuels" between the wildfire and the building. "The backburning successfully kept damaging heat and flames away," a release noted.
Coconino National Forest spokesperson George Jozens told local media that the drone incident was fueled by moisture from the winter period and urged anyone using devices with the potential of catching fire to carry a fire extinguisher.
It remained unknown exactly what model of drone was to blame. On its website, the Coconino National Forest has a page dedicated to the flying unmanned aircraft systems (UASs). It states: "Flights in security sensitive airspaces, and over National Parks and monuments are prohibited.
"This includes area like Camp Navajo and Walnut Canyon National Monument. Flying near fire operations puts firefighters and communities in danger. Even if a Temporary Flight Restriction (TFA) has not been declared for a fire or emergency incident, do not fly near it." It contained a link to the official Federal Aviation Administration (FAA) guidance.
Drivers in the area were advised to remain cautious while passing because of smoke, response vehicles and personnel who are still on site. The fire may still be producing a smoke which may limit visibility in the area at times, the park noted.