Science-Backed Personality Tests To Discover Your Strengths and Weaknesses
Feeling uncomfortable in your job or unsure about your career direction? Your current path might not be suitable for your personality.
Personality tests are designed to gather information about an individual's "motivations, preferences, interests, emotional make-up, and style of interacting with people and situations," according to the U.S. Office of Personnel Management.
Richard W. Robins, a professor of psychology at the University of California, Davis, told Newsweek: "The vast majority of personality tests used by personality scientists are developed through a rigorous process that often takes several years, numerous research studies, and a considerable amount of complex statistical analyses."
These are "obviously quite different" than the more "casually developed" quizzes you might find in magazines or online, he said.
They are also distinct from some of the personality tests used in the industry, such as the MBTI (Myers-Briggs), according to Robins. He added: "Many personality tests used in organizational contexts are developed using the same rigorous methods that researchers use."
John A. Johnson, professor emeritus of psychology at Penn State University, told Newsweek: "There are a number of professionally developed personality inventories backed by decades of scientific research.
"Unfortunately, it is difficult or impossible for someone who wants to learn about their personality strengths and weaknesses to gain access to these inventories. Most require the services of a professional psychologist who administers the inventory to you and interprets the results for you."
Johnson explained that in the late 1990s, Lewis R. Goldberg of the Oregon Research Institute became convinced that "the tight control of personality measures by their publishers" was preventing progress in personality research. In response, Goldberg developed the International Personality Item Pool (IPIP), a public-domain resource.
Below are 10 science-backed personality tests, according to Johnson and Robins.
1. The Big Five Inventory
The Big Five Inventory uses 60 items to "hierarchically assess" the personality traits known as the big five. These are:
Extroversion
Emotional stability
Agreeableness
Conscientiousness
Openness to experience.
These are the traits most frequently assessed in work settings, according to the Office of Personnel Management.
This test, also known as the BFI-2, is one of the most widely used measures of the big five. It examines 15 specific facets of each personality domain. For example, compassion, respectfulness and trust are all facets of agreeableness, Robins said.
The test assesses a wide range of "normal individual differences that are associated with important life outcomes," according to Johnson. These include:
Happiness
Physical and psychological health
Spirituality
Quality of relationships
Occupational choice
Satisfaction
Performance
Community involvement
Criminal activity
Political ideology.
The test can be completed online for free at websites such as Out of Service.
Another "data-driven, evidence-based" personality assessment based on the big five is the IPIP 10 Big Five Aspects Scales, which has 100 items and can be taken online at the Understand Myself site.
The test has "helped thousands of individuals make informed choices about their education, career and life in general," Johnson said.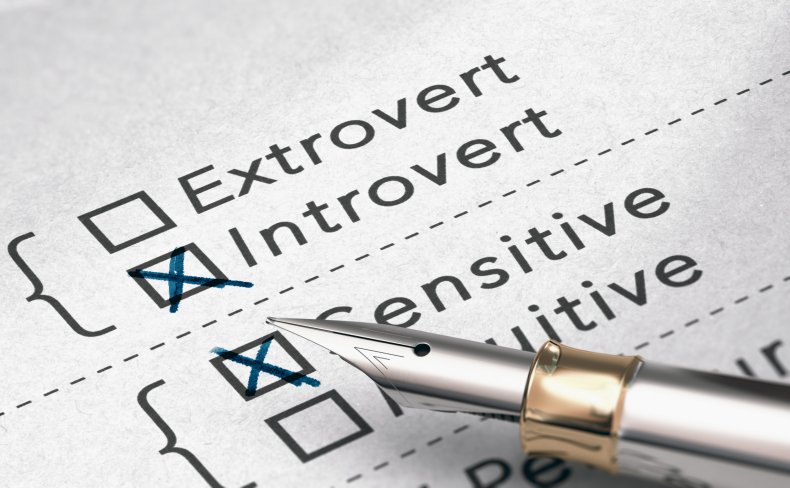 2. NEO Personality Inventory
The NEO inventory gets its name from three elements of the five-factor model—neuroticism (known as emotional stability in the big five), extroversion and openness to experience—says the American Psychological Association (APA).
The freely accessible IPIP version of the NEO test was posted online by Johnson more than 20 years ago. "It assesses personality traits similar to the 30 traits measured by the original NEO Personality Inventory and provides a report describing the respondent's traits and the consequences of possessing those traits,"he said.
Robins said: "The [Big Five Inventory] and NEO are both highly reliable and well-validated, and hundreds of scientific studies have demonstrated that scores on these tests predict important life outcomes, such as school achievement, occupational success, health, wealth and well-being."
3. HEXACO Personality Inventory
The HEXACO model of personality structure has six elements:
Honesty-Humility (H)
Emotionality (E)
Extroversion (X)
Agreeableness versus anger (A)
Conscientiousness (C)
Openness to experience (O)
A 60-item version of the HEXACO Personality Inventory-Revised is available free online and provides a brief assessment of the six personality factors.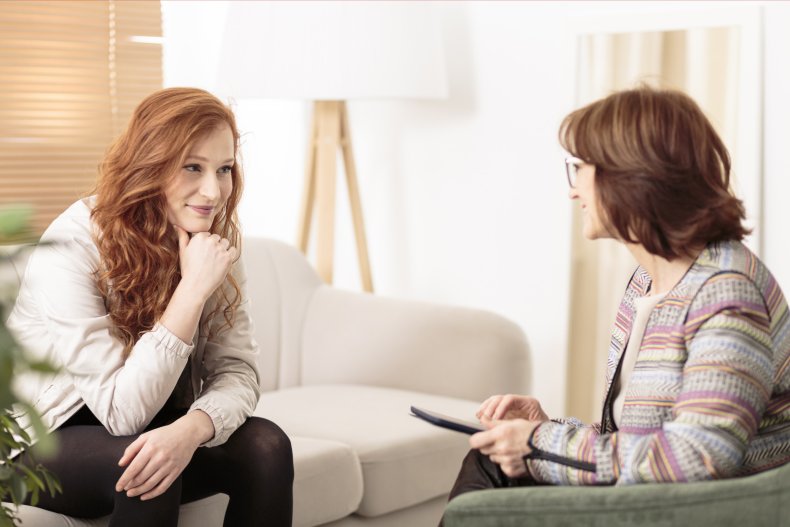 4. The California Psychological Inventory
This self-report survey consists of 434 true/false statements. It is designed to evaluate adult and adolescent personality characteristics, interpersonal behavior and social interaction, according to the APA.
5. The Temperament and Character Inventory
This 240-item, true/false self-report questionnaire is based on Cloninger's psychobiological model of personality, the APA said. This model measures four dimensions of temperament (harm avoidance, novelty seeking, reward dependence and persistence) and three dimensions of character (self-directedness, cooperativeness and self-transcendence).
6. The Multidimensional Personality Inventory
This "normal-range personality inventory" evaluates a range of basic traits relating to "affective sensitivity and motivation, interpersonal style, behavioral restraint and conformity, tolerance versus avoidance of risk and capacity for imaginative engagement," according to the Encyclopedia of Personality and Individual Differences.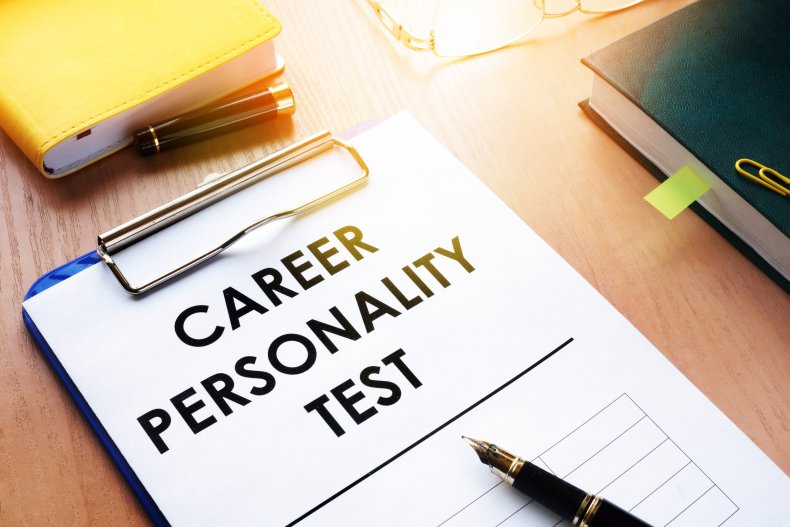 7. The Jackson Personality Inventory
The Jackson Personality Inventory-Revised assesses personality traits to predict a person's behavior in work, education, teams and interpersonal situations.
Test takers are presented with 300 true/false items. It measures five cluster scores—analytical, extroverted, emotional, opportunistic and dependable—plus 15 subscale scores within the five clusters, according to the Annenberg Institute for School Reform at Brown University.
8. The Hogan Personality Inventory
The Hogan test consists of 206 true/false statements and is based on socioanalytic theory, which says people desire to "get along" with and "get ahead" of other group members, according to the British Psychological Society.
"This approach suggests that individuals respond to questionnaires as a way of informing others how they wish to be regarded," the society said.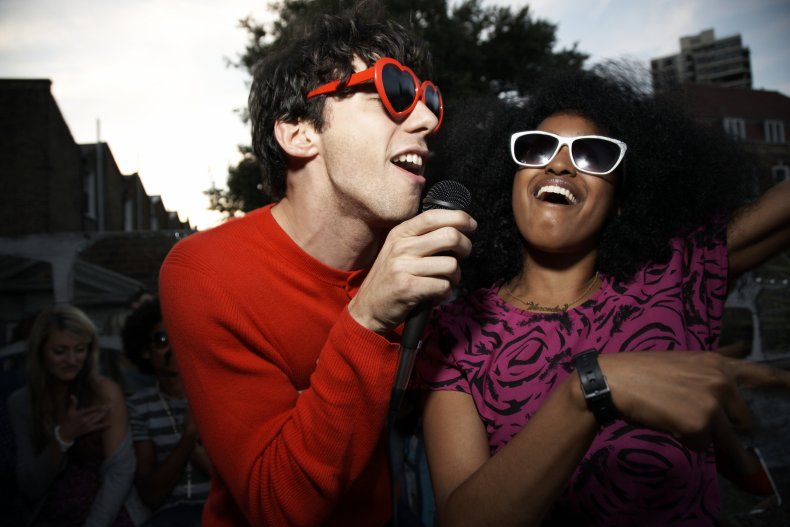 9. VIA Character Strengths Inventory
Johnson said: "Not everyone considers interests, virtues—character strengths—and values as part of personality, but I do. In fact, interests, virtues and values are some of the strongest and most stable aspects of who we are, and understanding these important aspects of personality can be incredibly useful to making good life decisions."
For that reason, he recommends the VIA Character Strengths Inventory, which is available free at the VIA Character Strengths Inventory website and the Authentic Happiness site.
"All of us have character strengths, and the VIA helps us to recognize, understand and implement our predominant character strengths. Recognizing and using our character strengths is an effective way to achieve genuine happiness," Johnson said.
The "best research on values" has been conducted by Shalom H. Schwartz, who identified 10 universal values across all cultures, according to Johnson. Where people differ is the priority placed on these universal values, he explained.
"Measuring the 10 Schwartz values is somewhat difficult, and I haven't found a great online resource for self-assessment of these values," Johnson said. He suggested the IDRLabs.com website as one option.
10. Self-Directed Search
Self-Directed Search, which can be completed online, is another "reasonably priced personality-vocational test," said Johnson.
It was created by John L. Holland, described by Johnson as "the greatest vocational psychologist of all time."
The test was designed to be completed by an individual rather than being administered by a professional. "It is an excellent way to explore careers and assess one's potential for success and satisfaction in different fields," according to Johnson.