'I Quit America and Made the Jungle My Home'
Ever since I was a child I have loved animals, and always knew I wanted to work with them in some capacity. During my teenage years I thought I wanted to become a veterinarian, but eventually I became interested in environmental science.
For a while I interned at Woodland Park Zoo in Seattle and as part of my senior project I helped with a species recovery plan for western pond turtles, these cute little guys who are native to the pacific northwest.
While I knew I wanted to work with wild populations in a very biodiverse place, after leaving high-school I spent a long time wondering how I was going to fit into the world of wildlife conservation.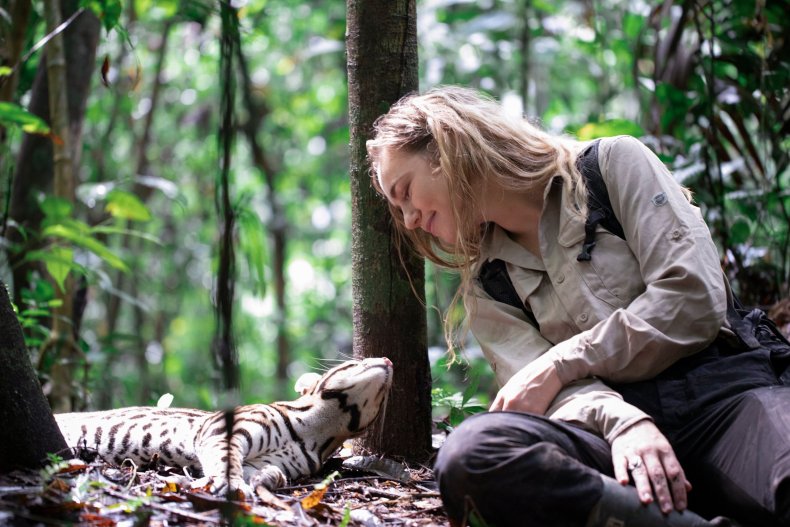 In 2009, I enrolled at the University of Washington, studying for a bachelor's degree in environmental studies, then a master's degree in environmental and forest sciences and later starting my PhD in quantitative ecology, which involves looking at local populations of wild cats, their spatial and activity patterns and how they are impacted by various anthropogenic factors such as small scale agriculture.
It was my studies that brought me to Peru for the first time in the summer of 2014. At the time, I was helping out a PhD student who had connections in Madre de Dios, but needed someone with wildlife savvy to assist with his policy project. I decided to join him and examine the area as part of my own master's degree project. I was a little apprehensive, but mainly excited.
Before heading into the southern Amazon jungle from Puerto Maldonado, I hit several roadblocks; certain plans changed, things became more expensive, I even got robbed during my first couple of days in Peru, but I was still determined to make it there. Despite my challenges, I felt grateful. For my entire life I'd wanted to research an unexplored area, so I was glad to have the opportunity.
Eventually, we traveled to our research site through various logging roads, driving down the highway for around an hour and a half, down jungle roads for another hour and a half and then by boat for a further 30 minutes. This student's work was based in areas of the region which had largely been impacted by gold mining operations, and I would spend time trying to study whatever wildlife passed through.
On the same trip, I was introduced to Las Piedras, a district located in Peruvian Amazonia that was like stepping into another world. This place was super intact and biodiverse. I started getting to know people from the local area and working with them on wildlife conservation. I just fell in love.
For the next few years I began traveling to and from Las Piedras, spending three months at home and then three months in Peru while completing my masters and then working on my PhD.
During those first couple of years everything was quite basic. We lived on a wooden platform and usually pumped water from the stream, both for drinking and washing ourselves. Of course, it takes a bit of getting used to—you miss things that feel normal back home, like hot showers. But overall, it felt really natural for me to live that way, it felt like home.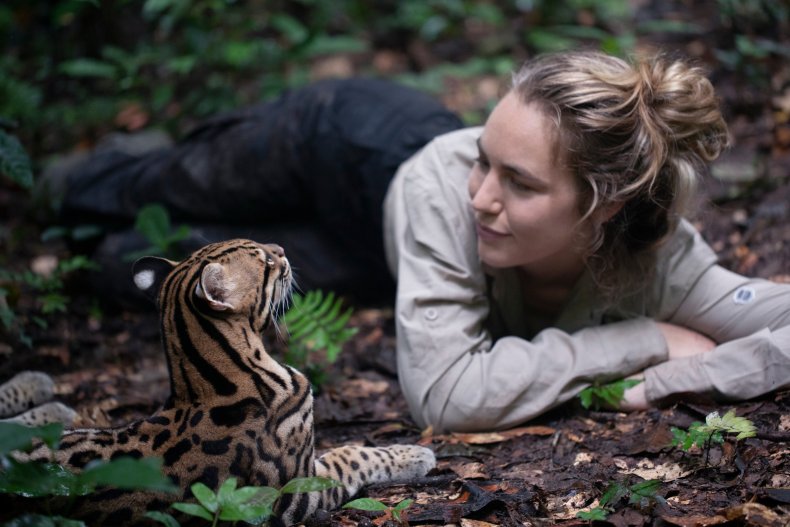 In 2015, I decided to start my own conservation project in Las Piedras with the aim of protecting Amazonian biodiversity. I was instantly aware of issues that could arise around differences in culture, language barriers, and just trying to see where I could fit into this community without being this "white savior" type of person.
I cared a lot about conservation and about the local people, but I didn't want to step on anybody's toes and knew starting my own organization would come with a lot of responsibility.
I tried my best to learn as much as possible about the customs and culture here, which is quite diverse as many people I work with are actually from nearby mountains. Fortunately, I bonded really quickly with local people while helping them with their domestic animals and I connected really quickly with the children, as my Spanish was not amazing at first and they were very patient with teaching me.
I spent years going back and forth from Seattle to Peru before I eventually told myself I would have to commit to living in one place. It was a big choice, but I decided to relocate permanently to Las Piedras in 2019.
Some of my best early memories from living in the jungle was receiving a large grant for my camera trapping work. I was lucky enough to set up 100 camera traps and my first camera grid to look for jaguars and ocelots, and involved members of the local community in the project.
In recent years the organization has grown by a pretty considerable amount. Unfortunately, due to the COVID-19 pandemic, there was a large increase in wildlife trafficking and bushmeat hunting. Many animals, especially young animals, were being displaced and I began working with the Peruvian government to help rescue and rehabilitate certain animals. In 2020, we set up the first carnivore rewilding center in Peru, accepting animals with the end goal of reintroduction into their natural habitats.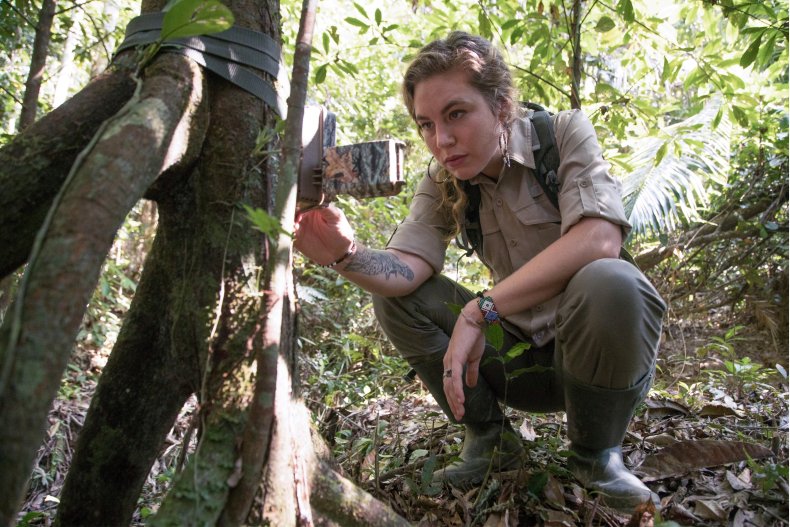 My PhD will be completed in spring, so recently my days have involved a lot of writing and publishing, but normally my day-to-day here involves a mix of working on research and working on our wildlife operation.
We have a team of 10 people and there are five of us who work directly with the animals, to limit human interaction with them as much as possible beyond things like enrichment, feeding and cleaning. A lot of the work is making sure the animals have very enriching experiences that help them develop their wild instincts.
I think the most rewarding part is saving animals from the illegal trafficking trade; we rescued our first jaguar four or five months ago all the way up from Iquitos, around 1,000 miles away, and will rehabilitate her here for the next year until we return her to the forest.
The process looks so different for different animals depending on their background, personalities and their level of exposure to people. Some are babies, but many have come from a zoo or have been abused or have psychological traumas, so every single situation is very different.
From a personal perspective, I really want to finish my PhD so I can focus solely on my non-profit work. In terms of my work, I am envisioning an all-encompassing conservation center where we have the rewilding center, a state of the art research center and an applied conservation program, where we can increase our efforts working with the surrounding communities and preserving the forest.
I want to grow this corridor we have started to become a huge protected area of different stakeholders within this unprotected landscape.
Samantha Zwicker is the founder of wildlife rescue and rehabilitation center Hoja Nueva and a PhD Candidate at the University of Washington.
All views expressed in this article are the author's own.
As told to Newsweek's My Turn associate editor, Monica Greep.
Do you have a unique experience or personal story to share? Email the My Turn team at myturn@newsweek.com