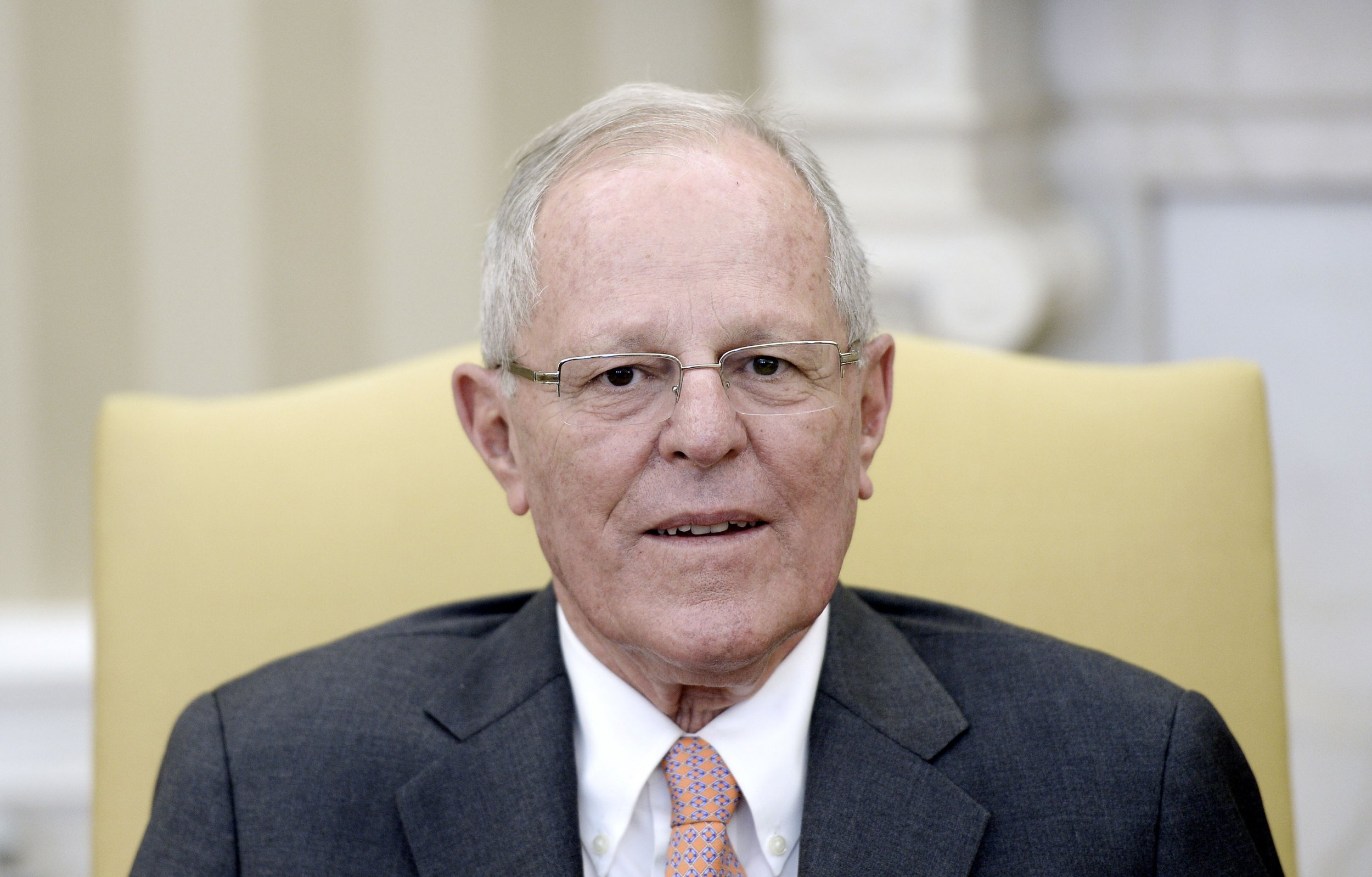 Embattled Peruvian President Pedro Pablo Kuczynski (also known by his initials PPK) tendered his resignation on Wednesday, after several videos disclosed by the opposition party showed his allies attempting to buy votes from lawmakers to avert an impeachment motion due Thursday, local media reported.
In December, PPK managed to survive another impeachment vote, BBC reported, over accusations of receiving money from Brazilian engineering and construction company Odebrecht while he was serving as minister of economy and finance between 2004 and 2005. He denied any payments but later confessed that Odebrecht paid his company, Westfield Capital, for advisory services.
Vice President Martin Vizcarra will become acting president, Peruvian newspaper El Comercio reported.
The clandestine videos released this week by party Fuerza Popular—spearheaded by Keiko Fujimori, the daughter of disgraced President Alberto Fujimori—showed a top official and PPK's lawyer trying to convince a congressperson to support the president in exchange of public works contracts.
The videos—taped last December—also showed Kenji Fujimori, who has feuded with Keiko after he led a group of lawmakers to defy his sister's leadership of Fuerza Popular to block PPK's departure based on corruption cases, ABC News reported. Days after the first impeachment attempt in December, PPK pardoned Alberto Fujimori from a 25-year prison sentence for human rights violations during his 10-year tenure, the news outlet indicated.
"This administration thought money could buy everything," Keiko Fujimori wrote on Twitter. "This is a mistake. There are always brave and honest Peruvians who are not selling themselves out. Now is the time to ask PPK to leave, but to leave NOW!"
PPK's case is part of a large graft probe on Odebrecht and other companies, known in Portuguese as Lava Jato (or Car Wash in English.) The investigation that started in 2014 has swept across Latin America, as the conglomerate's executives confessed to paying bribes in 10 countries including Argentina, Colombia, Panama, Mexico and Venezuela. The company signed what is considered the world's largest leniency deal with the U.S. and Swiss officials, after paying $2.6 billion in penalties last year.
The effects of Lava Jato were notably felt in Brazil. The company's chief Marcelo Odebrecht confessed to investing millions of dollars in Dilma Rousseff's 2014 presidential campaign in an alleged exchange of benefiting Odebrecht's company Braskem. Rousseff was impeached in 2016 for breaking the country's budget laws. The same year, former President Inacio Lula Da Silva, considered one of Latin America's political darlings during his tenure between 2003 and 2011, was accused of obstructing justice with respect to Lava Jato.
PPK, a 79-year-old former Wall Street businessman, was expected to host the Summit of the Americas on April 13-14, which gathers heads of state from across the Western Hemisphere. It is likely that President Donald Trump will attend the summit.