Peruvian Woman Fighting for Life After Man Sets Her on Fire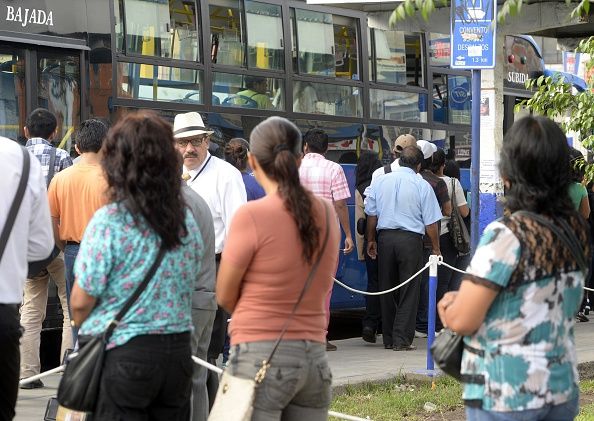 A 22-year-old Peruvian woman is fighting for her life after a man set her on fire on a public bus in Lima because she rejected his advances. Ten others were also injured in the incident.
Witnesses said the man spoke to Eyvi Liset Agreda Marchena very briefly then covered her in fuel and set her on fire, NowThis reported. "I'm burning you because if you're not mine, you won't be anyone's," the suspect reportedly said, according to Peru Reports.
The bus driver reportedly used a fire extinguisher to help save her. The attack has left 60 percent of Marchena's body burned and she is currently in critical condition.
Peruvian Defense Department officials issued a public plea from Agreda's family for emergency blood donors, reported TeleSur. The outlet said she has gone through multiple surgeries in order to stay alive.
The suspect is currently in police custody after the victim's sister spoke to officials and identified him as a man that had been following her sister around for weeks, NowThis reported.
Advocacy and activists have denounced the attack as "machismo" and Peru's ministry for women called the incident an "attempted femicide." International human rights organization, Human Rights Watch defines femicide as "the killing of a woman in certain contexts." The human rights watchdog has warned that women and girls are at "high-risk" of gender-based violence. In 2016, Human Rights Watch said courts in Peru convicted 54 people for "femicide."