Ancient Remains of Peruvian Female Leader Transformed Into 3D-Printed Replica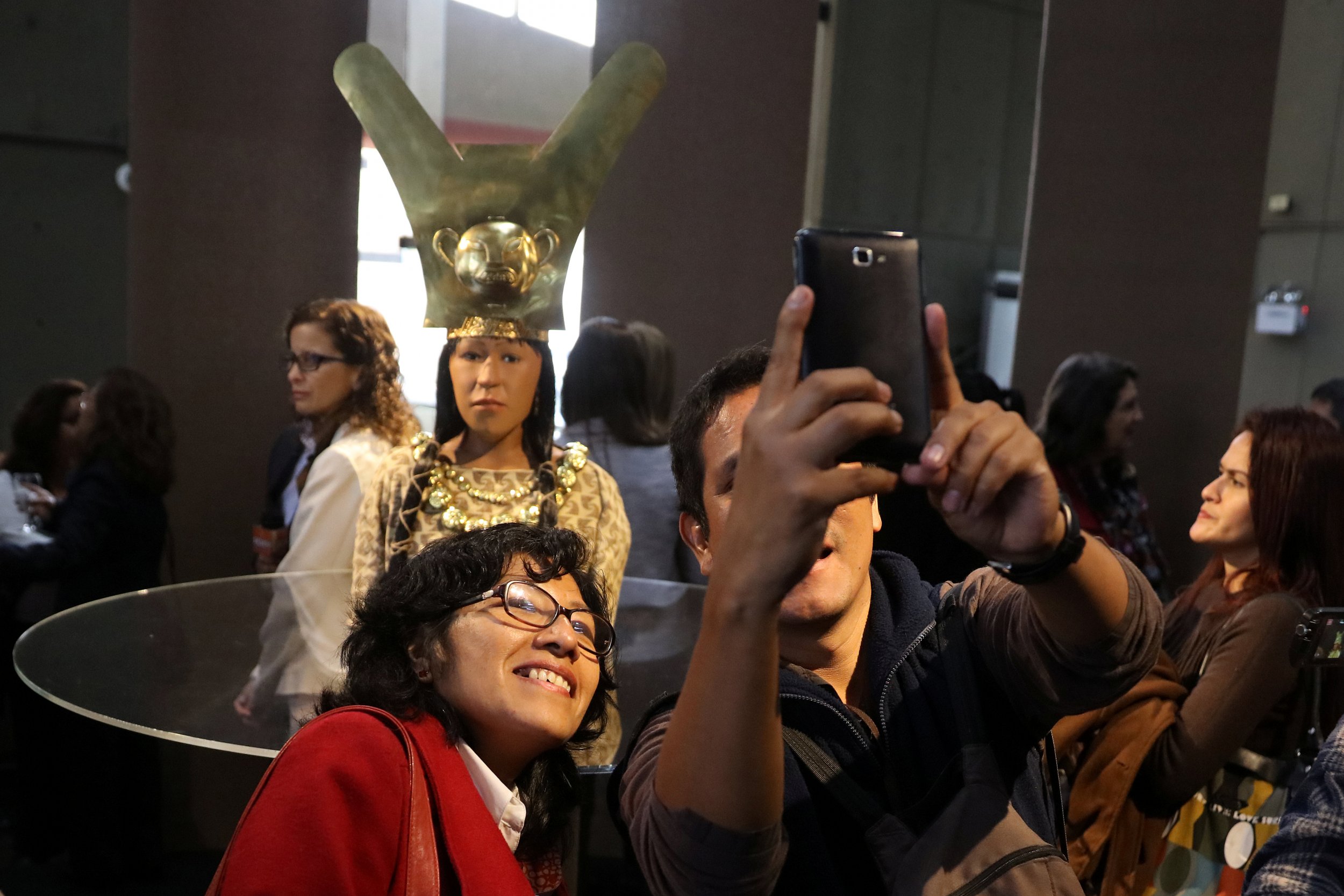 Peru has unveiled a replica of an ancient female ruler of the country, reconstructed using 3D printing technology and based on her mummified remains.
The replica of the woman's oval-shaped face with high cheekbones took 10 months to create, with a team of researchers and imaging experts using the woman's skull structure, ethnographic research, 3D imaging technology and forensics archaeology.
Peru's culture ministry revealed the face Monday, alongside a replica of her mummy, and said they hoped it would allow Peruvians to feel a sense of their cultural history.
"We now have the privilege of presenting the combination between future and past," the country's culture minister Salvador del Solar said at the event in Peru's capital of Lima introducing the Lady of Cao, as the woman is known, to the world.
"Its relevance is really incalculable," the minister added, quoted in Reuters, "We can now show the world her face, a face that Peruvians see ourselves in."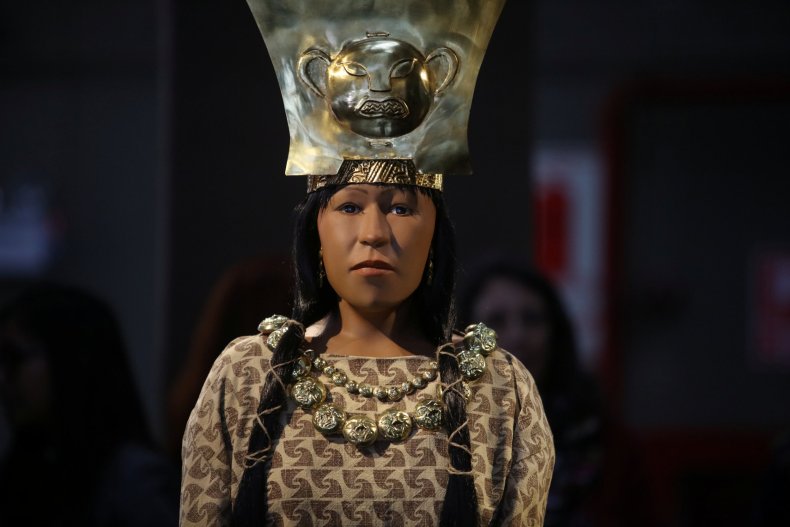 Researchers believe the woman was a religious or political leader known as Lady of Cao, who ruled around 1,700 years ago. Archaeologists discovered her mummy in 2005 in a mud-brick ruined pyramid near Trujillo, a city on the coastal northwestern Peru known for being the site of the prehistoric Moche and Chimu cultures.
The woman's body was covered in elaborate tattoos of snakes, spiders and supernatural motifs, and buried wearing a golden crown among gold and copper items and weapons, including two war clubs and 23 spear throwers, according to the BBC.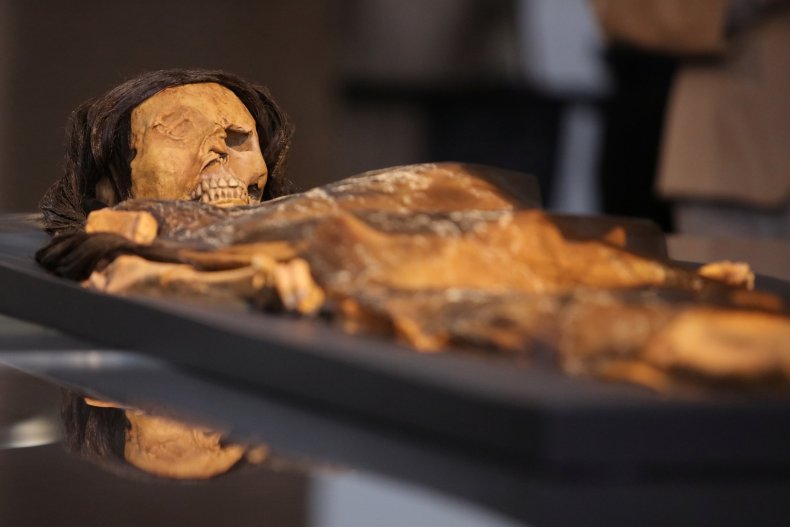 The mummy's discovery rewrote the history of the ancient Moche civilisation, which historians had believed was patriarchal in structure. Since the discovery of the Lady of Cao, archaeologists have uncovered more Moche female mummies that suggest women in the civilisation enjoyed high political and religious standing.
An autopsy on the Lady of Cao's body revealed she was in her 20s when she died, possibly of complications from childbirth. The body of a strangled adolescent was found near her funerary bundle, which archaeologists believe was offered as a sacrifice to guide the ruler into the afterlife.