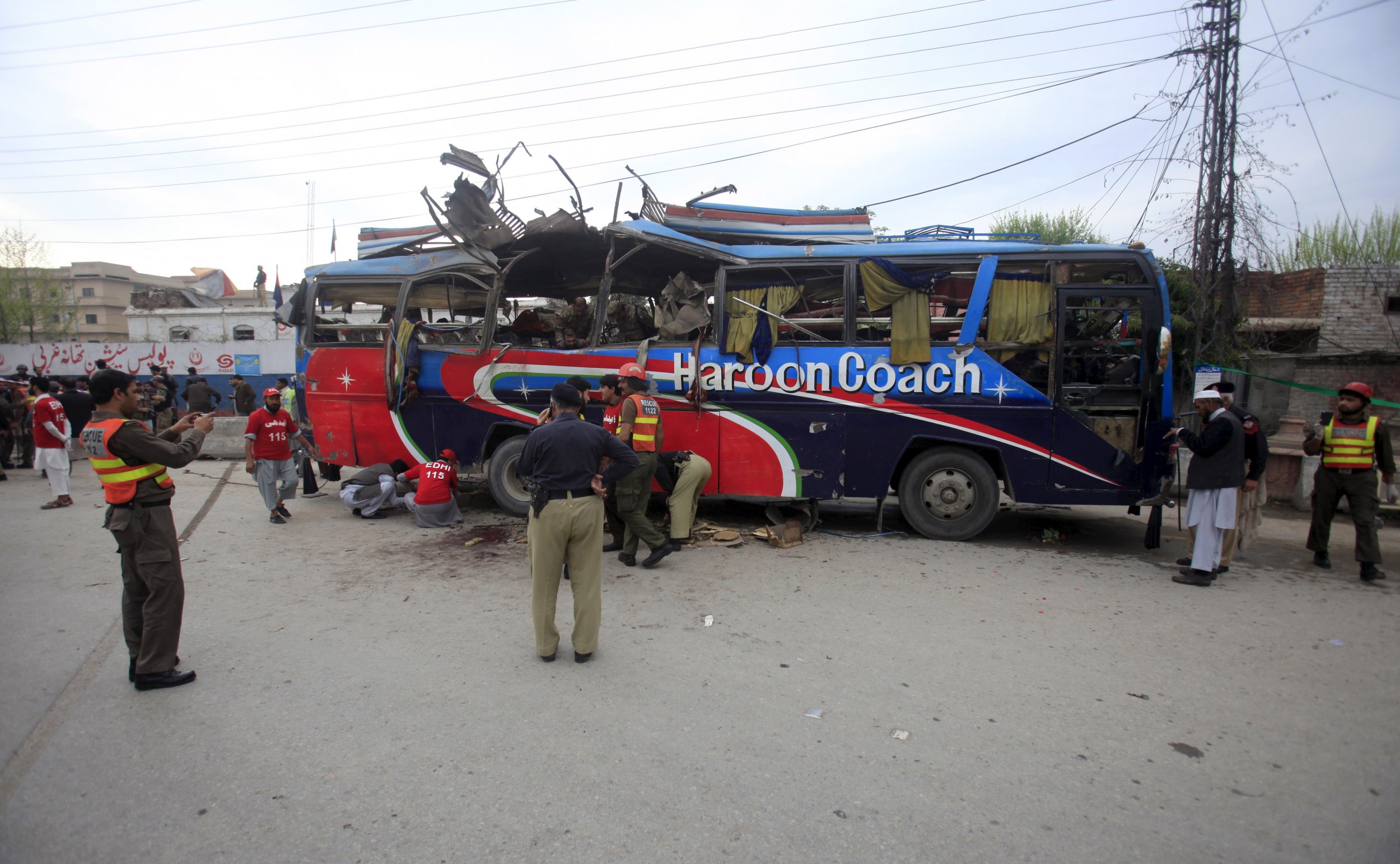 An explosion on a bus carrying government officials in the Pakistani city of Peshawar has killed at least 15 people.
The bus had picked up government workers from the surrounding areas and was transporting them to work in Peshawar on Wednesday when the blast occurred. A senior police official, Mohammad Kasif, told Reuters that 15 people were killed and that 35 were wounded, and that between 40 and 50 people were traveling on the bus when the explosion took place. A spokesman for Peshawar's main hospital said that an emergency had been declared and that many of the wounded were in a critical condition, with the death toll expected to rise.
Bomb disposal experts said that 10 kg of explosives were planted on the bus, Reuters reported. No group has claimed responsibility for the attack but Peshawar—which lies on the border with neighboring Afghanistan—has previously been targeted by militant groups including the Pakistani Taliban. Members of a faction of the group killed 134 children at an army-run school in Peshawar in December 2014. Four men found guilty of involvement in the massacre were executed by hanging in February.
Pakistani Prime Minister Nawaz Sharif condemned the bombing and said that "such cowardly acts could not deter our resolve to weed out terrorism from the country," in a statement published on Wednesday on the website of state-run Radio Pakistan.
Peshawar is the capital of Pakistan's Khyber Pakhtunkhwa province. Gunmen killed at least 19 people in an assault on the Bacha Khan University in Charsadda, another major city in the province, in an attack claimed by the Pakistani Taliban as retaliation for military operations against the group in recent months.