Pet Cat First Animal to Test Positive for COVID-19 in U.K.
A cat has become the first animal in the U.K. to test positive for COVID-19.
Details are unclear at the moment but it is known that the pet lives in England and was tested in Weybridge, on the outskirts of London in Surrey, in a laboratory.
It is also unclear how the animal got the virus.
"There is no evidence to suggest that the animal was involved in the transmission of the disease to its owners or that pets or other domestic animals are able to transmit the virus to people," a government statement said.
The cat had been diagnosed with feline herpes by a private vet, the environment department said. This is a common respiratory infection in cats.
SARS-CoV2, the technical name for COVID-19, was only found when a sample was tested as part of an Animal and Plant Health Agency research program.
Experts are keen to downplay what this means for the fight against COVID-19 infection rates.
There has already been a case of an animal testing positive in the U.S., with a tiger in New York Zoo falling ill after, medical professionals believe, repeated exposure to a sick zoo employee.
There have been infrequent reports of cats having COVID-19 which were in households with the virus elsewhere in the U.S., Spain, Belgium, Hong Kong, France, Germany and Switzerland.
Even though the virus is believed to have originated in bats, these are seen as rare events.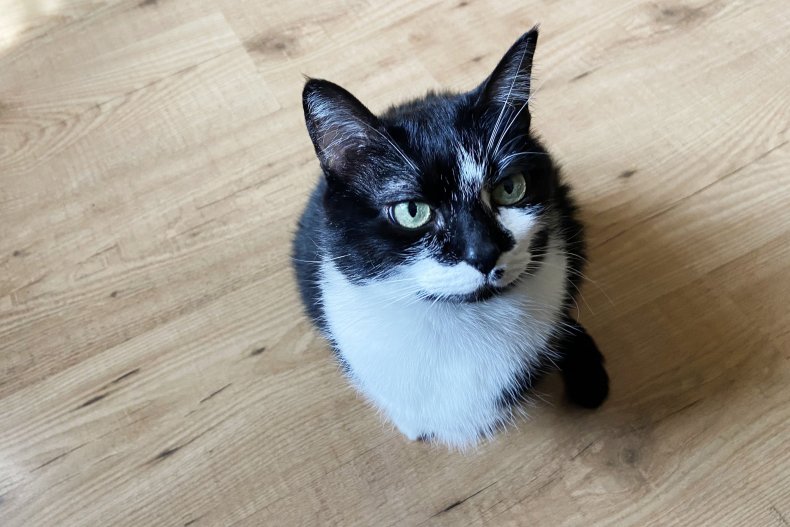 "Some coronaviruses that infect animals can be spread to humans and then spread between people, but this is rare," the Centers for Disease Control and Prevention has said.
"This is what happened with the virus that caused the current outbreak of COVID-19, with the virus likely originating in bats. The first reported infections were linked to a live animal market, but the virus is now spreading from person to person."
Chief Veterinary Officer Christine Middlemiss said: "Tests conducted by the Animal and Plant Health Agency have confirmed that the virus responsible for COVID-19 has been detected in a pet cat in England.
"This is a very rare event with infected animals detected to date only showing mild clinical signs and recovering within a few days.
"There is no evidence to suggest that pets directly transmit the virus to humans. We will continue to monitor this situation closely and will update.