Hundreds of pet hamsters are being set free in Hong Kong following announcements that they would be culled to stop the spread of COVID-19.
On January 18, the Hong Kong government announced that several small rodents had tested positive for COVID-19 at a pet shop. This followed an employee testing positive for the virus.
Pet owners were told that if they bought hamsters or small pets from the store after December 22, they will need to hand them over to be culled. As of January 22, a total of 2,581 animals, including 2,298 hamsters had been killed.
The Hong Kong government also ordered all pet shops to cease selling hamsters immediately.
It is unclear if animals infected with COVID can transmit it to humans, but the CDC says they do not appear to play a significant role in transmission. When Hong Kong first announced the cull, Lawrence Young, virologist and professor at Warwick Medical School in the U.K., said in a statement: "There is no direct evidence for animal to human transmission. "There is no direct evidence for animal to human transmission."
Now, the South China Morning Post has reported that more than 100 hamsters have been dumped by panicked owners. Animal welfare volunteers told the newspaper that dozens of hamsters have been left to die in the streets. The volunteers are attempting to rescue the abandoned pets in various public areas.
They have also been stopping owners from surrendering their pets to the government outside the New Territories South Animal Management Centre.
Hong Kong's Agriculture, Fisheries and Conservation Department has previously warned people against setting their pets free, or encouraging others from doing so.
In a statement published on January 21, the department condemned people who were stopping owners from surrendering their hamsters.
The department said that "under the premise of safeguarding public health," the department demands people to refrain from rebelling against the cull order. If it continues, the department threatened to get the police involved.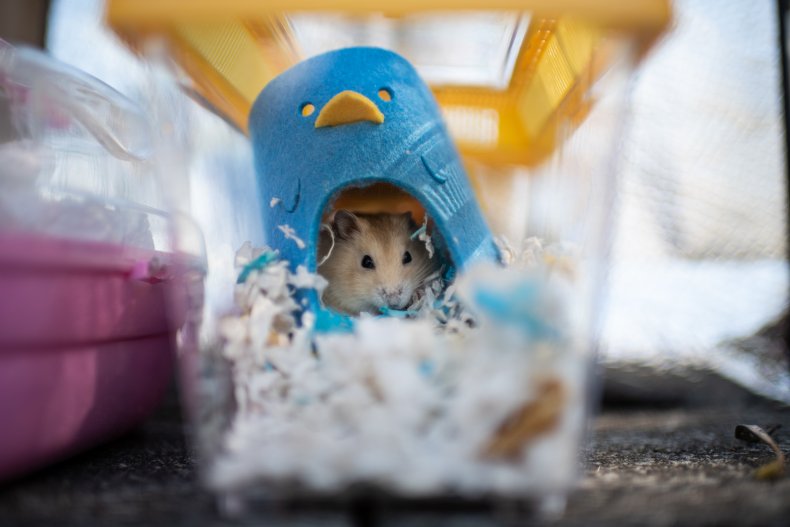 The cull has been met with harsh criticism. Singapore-based animal welfare group, the Society for the Prevention of Cruelty to Animals (SPCA) voiced concerns of abandonment and said it was "shocked and concerned" by the decision.
The government announced that most local pet shops may begin selling hamsters again from January 30.
However, a few certain pet shops must remain closed while further tests are carried out to determine whether their animals are carrying COVID.
At the time the cull was ordered, there was no concrete evidence that animals could transmit the virus onto humans. However a study published January 29 in The Lancet provided evidence of hamster-to-human transmission of the COVID-19 delta variant.
According to the Japan Times researchers from the University of Hong Kong and the city's government found two independent cases of transmission. This followed the testing of viral swabs and blood samples from the small rodents collected from the local pet shops.