Pet Kangaroo 'Probably Dead' After Wolf Reportedly Snatches It From Family Garden
A kangaroo has been presumed dead after reportedly being "snatched" by a wolf from a family home in Belgium.
On Christmas morning, wolf expert Jan Loos, director of the wildlife center Landschap, was called to the private residence in Balen after the pet was discovered missing from the family garden.
According to Loos, the kangaroo is "probably dead" and likely became a meal for a roaming wolf, even though no remains were discovered.
"I found wolf prints, so it's quite sure it's a wolf," he told Agence France-Presse. "But we're not 100% sure which wolf."
According to the New York Daily News, Loos had been tracking several wolves, including one named August, whom he believes to be the probable culprit in the kangaroo's disappearance.
There has been a steady increase in the number of wolf sightings in Europe, particularly along the border where Belgium, Germany and the Netherlands intersect, experts have noted.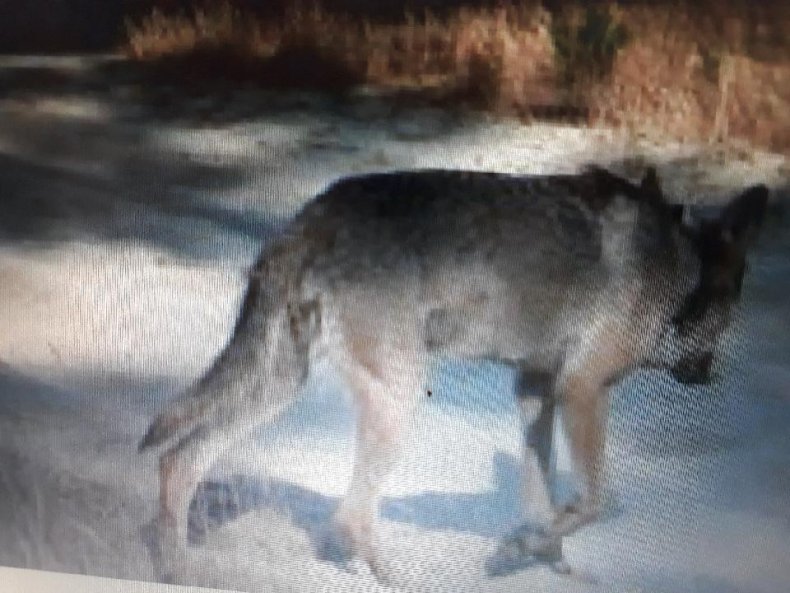 In early 2018, the arrival of a female predator named Naya at the border became the first wolf sighting in Belgium in more than a century. According to The Guardian, Naya's presence in the country ushered in a new era, completing "the return of the predator to every mainland country in Europe."
"We are at the front of the migratory wave of wolves," Hugh Jansman, a researcher from the Wageningen University and research center, told the newspaper in 2018, shortly after Naya was first discovered on Belgian soil. "In 2000 the first wolf pack with cubs was in eastern Germany. Currently there are 74 cub packs with cubs in eastern Germany. And in Lower Saxony, closest to the Dutch border, in 2012 there was only one settled female, but currently there are 14 packs of cubs."
Jansman, who was part of a group of researchers who had been tracking Naya's journey from Eastern Germany, continued: "Agricultural areas are being abandoned by people so they are re-wilding again, leaving lots of space for carnivores. The countryside is being abandoned by young people who are moving to the cities. This increase in wolves numbers and distribution area is going quite rapidly. So it is not a matter of if wolves are coming to the Netherlands, and probably Belgium, but how fast. We have seen in recent weeks how fast they can go."
By August 2018, a male wolf (later named August) was spotted bringing food to Naya and her puppies. However, the mother and her pups have not been seen since May of this year, and in October they were believed to have fallen victim to the region's illegal hunting.
At the time, environmentalists offered a $33,000 reward for any information pertaining to Naya. The Belgian office of the World Wildlife Fund remarked that "the death of the wolf and her pups is a shame for Belgium."