Pet Owners Are Abusing Their Animals to Get Opioids, Say Vets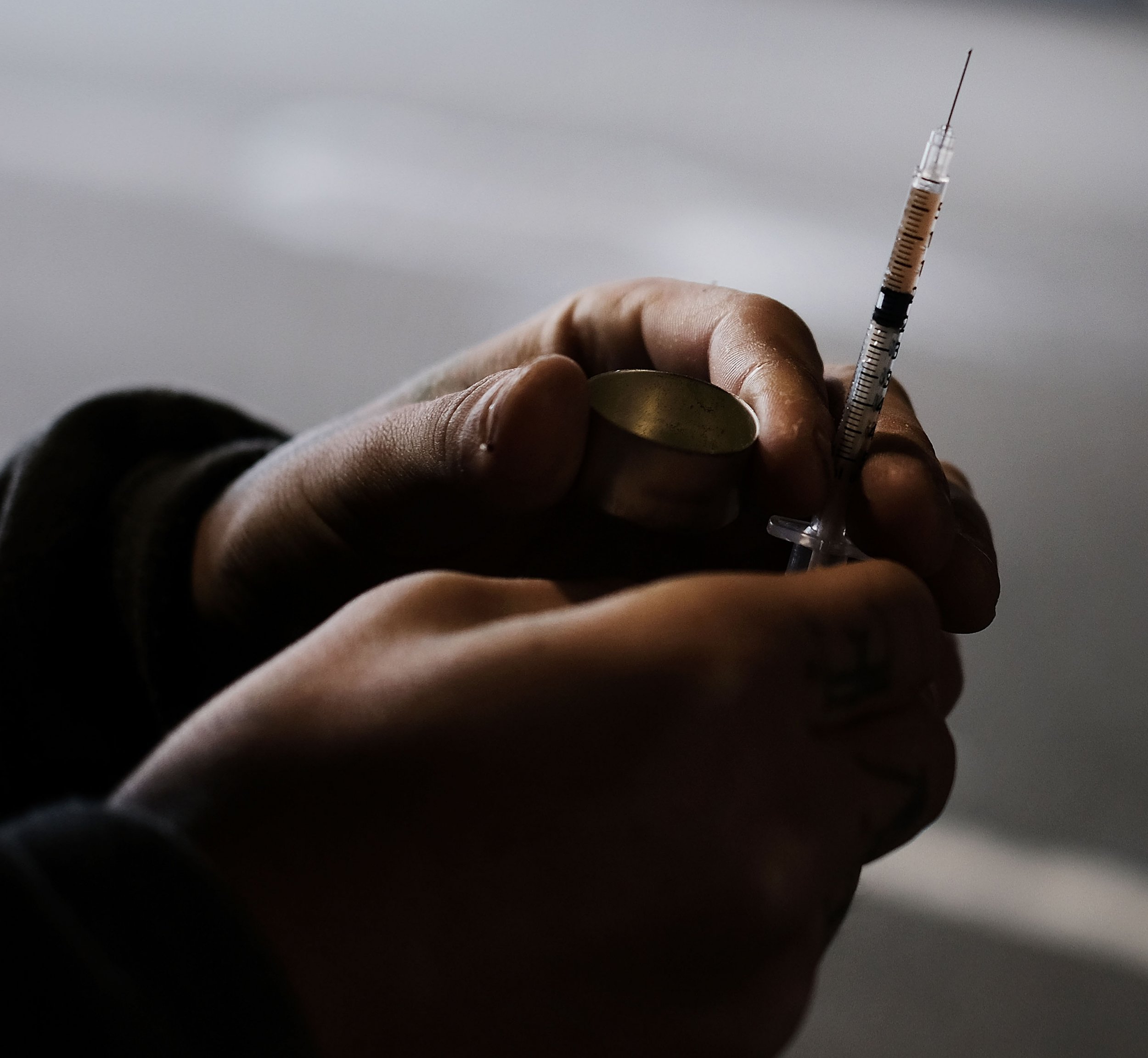 Veterinarians in Colorado are concerned that some pet owners may be intentionally harming their animals in an attempt to get hold of prescription opioids, according to a survey conducted by researchers at the Colorado School of Public Health (CSPH).
The role that vets plays in the opioid crisis has largely been overlooked, even though vets can and do prescribe powerful drugs, with potential implications for pet owners, animals and even veterinary staff themselves.
The researchers were developing online training for human health care providers and for dentists when the issue came to their attention anecdotally, Lee Newman, director of the Center for Health, Work & Environment at the CSPH, and senior author of an editorial discussing the survey results, published in the American Journal of Public Health, told Newsweek.
"We could find nothing in the research or veterinary medical journals on this issue, but felt that we should pursue it based on anecdotal reports from veterinarians," he said.
"There's a need to better track prescribing practices of veterinarians; a need to educate the veterinary community; and a need for research so we can gauge the scope of the problem and come up with better ways to ensure that animals receive the care they deserve and minimize the risk of spreading more prescription opioids into the community."
The survey involved 189 vets, 13 percent of whom reported that they had seen a client who they believed had intentionally injured a pet, made them ill, or made them appear unwell, to obtain drugs. In many of these instances, Tramadol, the most common opioid stocked by veterinary practices, is the target.
Nearly 45 percent of the participating vets knew of a pet owner or member of their team who was abusing opioids, while 12 percent said they were aware of a staff member that was giving out opioids for illicit use or abusing them.
"Veterinarians reported to us that they know of animal owners who they suspected of both injuring animals—animal abuse, and depriving their animals that were suffering from pain of their prescribed opioids," Newman said.
"There were also reports of diversion of drugs within the veterinary practices," he said. "[Doctors of Veterinary Medicine] can prescribe the full range of opioids that are prescribed and administered to humans. In fact, veterinarians have the ability to prescribe, administer, carry, stock, and dispense narcotics in clinics, depending on the pain needs of their animal patients, for example, Tramadol."
In an effort to address opioid misuse and animal abuse, the CHWE, in collaboration with the Colorado Consortium for Prescription Drug Abuse Prevention, are educating vets and their staff on the issue, and have designed an online course which teaches best practice regarding the prescription of opioids.
"If this is happening in Colorado, it is happening nationally," Newman said. "We published this report as a wake up call to the veterinary community about their likely role in helping their patients and helping address the prescription opioid epidemic."
"We now know that there's a problem, but we don't know the magnitude," he concluded. "We can only assume, based on this study, that veterinary prescribing of opioids is contributing to the epidemic that is killing people in this country."
Overdose from prescription medication is the leading cause of death for people under the age of 50 in the U.S, a 2016 report found. And every day, more than 115 Americans die after overdosing on opioids of all types, according to the Centers for Disease Prevention and Control.
This article has been updated to include additional comments from Lee Newman.