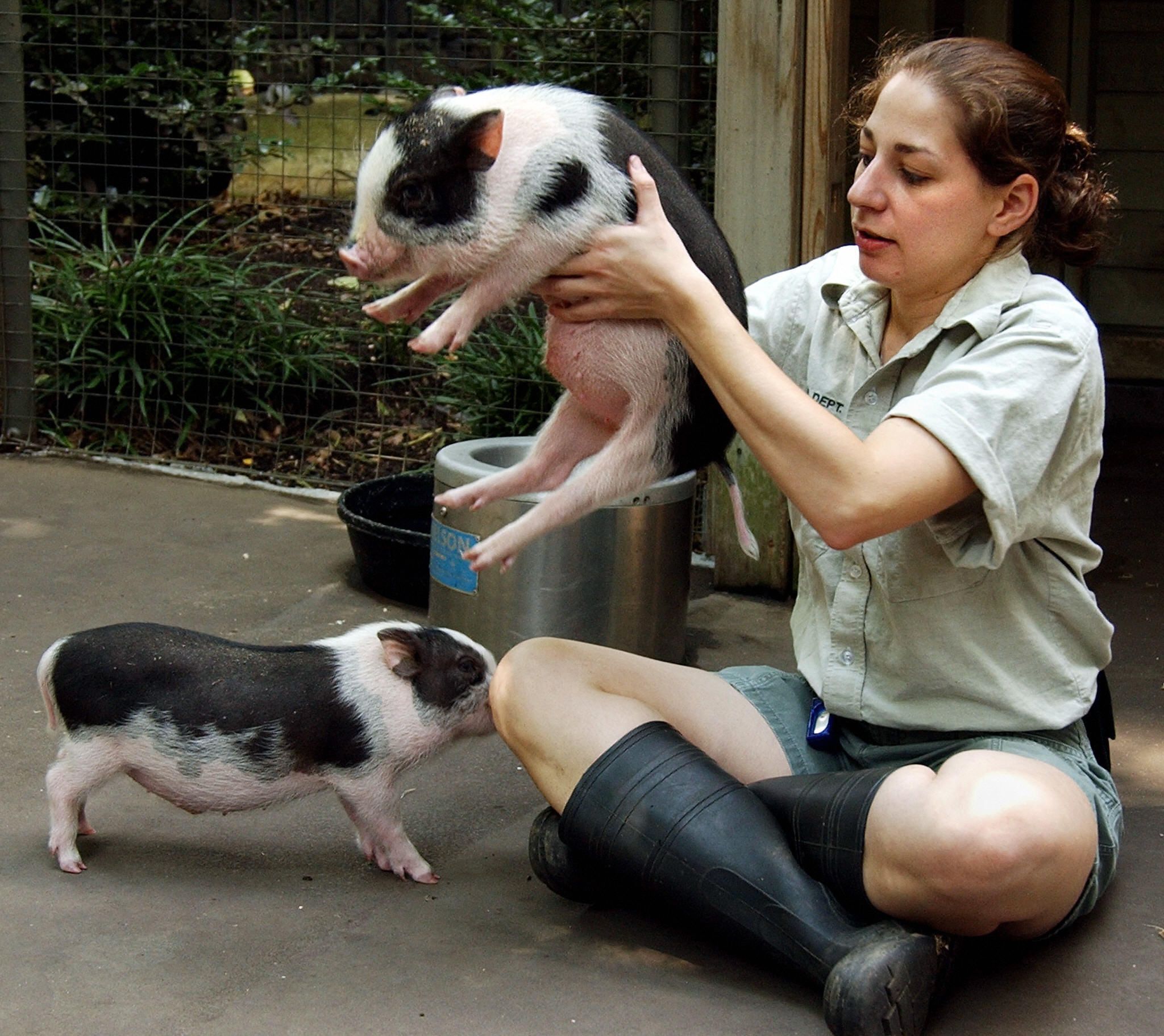 A pet Vietnamese potbellied pig that was adopted from a Canadian Society for the Prevention of Cruelty to Animals (SPCA) was killed and eaten by its new owners, sparking outrage within the Vancouver Island animal-rights community.
Three-year-old Molly the pig first arrived at the Cowichan & District Society for the Prevention of Cruelty to Animals (SPCA) in British Columbia after being involved in a cruelty investigation. Workers at the animal safety nonprofit nursed the pig back to good health.
Then, on January 19, a couple adopted Molly. However, nearly a month later, on February 16, it was discovered that the pet pig's new owners had slaughtered and eaten her, reported Canadian media.
Brandee McKee, a resident of Vancouver Island and a pig owner, discovered Molly's sordid fate through friends and social media. She told Canada's Global News that the couple did not know how to look after the pig, so they ate her instead.
Molly's owners Snapchatted photos and videos of themselves seasoning and preparing the meat, which led to the community to discover what they had done, according to McKee.
"Why wasn't it returned, why didn't they re-home it, why wasn't there charges being pressed?" McKee asked. "That's the sickening part of it all, that they're getting away with it. The pigs were placed there as pets to be adopted."
Lorie Chortyk, general manager of community relations for the British Columbia Society for the Prevention of Cruelty to Animals (BC SPCA), told Global News that animals are considered property under the law, and though the branch employees are devastated over what happened to Molly, there's nothing they can do.
"Once an adoption agreement is made, that person is the full legal owner of that animal, whether it's a dog or a cat or a pig or whatever. So the minute the adoption is signed, we lose all legal rights to that animal. The new person has all legal rights to that animal," Chortyk explained.
She added: "The reality is, it's not illegal to kill your own animal in Canada. Someone can take a gun and shoot their dog in the head, and as long as the dog dies instantly, unfortunately, there's no law against that."
Chortyk confirmed that the man who signed Molly's adoption papers is now blacklisted on the BC SPCA database and will never be allowed to adopt an animal from the organization again.
The couple, who have not been named, reportedly promised the nonprofit before the adoption that they weren't going to eat the pig, during a screening process that all people who adopt must go through.
"We got assurances, but it's not legally binding. We have no say unless there's a case where animal cruelty laws are being violated. Then absolutely, we can intervene," Chortyk said. "I've been here 17 years—this is the first time I've ever heard of this happening."