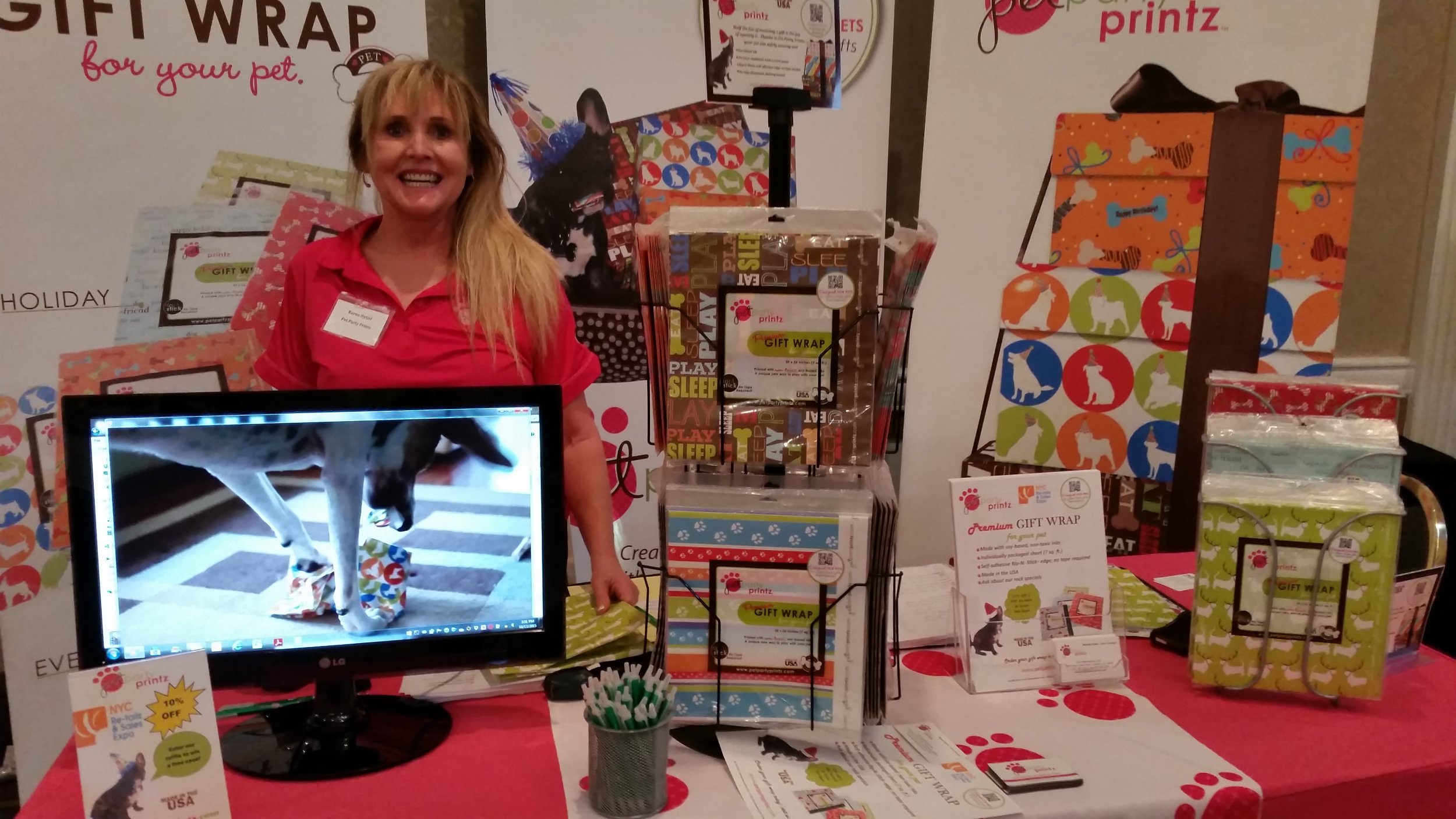 On a recent afternoon in Hotel Pennsylvania's Gold Ballroom in New York City, under the soft twinkle of chandeliers, several hundred people gathered for a pet-friendly slice of the American pie.
Entrepreneurs attending the NYC Re-Tails & Sales Expo, a business-to-business trade show, displayed products that would appeal to pragmatists and futurists alike, ranging from dog food to color-changing cat litter.
This high-tech kitty commode contents change color according to urine pH, producers told me, so supposedly it could flag cat-owners to potential disease.
Two- and four-legged pet world celebrities also attended. Among them were Jorge Bendersky, the high-profile groomer who popularized dog tramp stamps, and a senior rescue Chihuahua named Chloe Kardoggian. (From BuzzFeed: "27 Photos That Prove Chloe Kardoggian Is The Lost Kardashian Sister.")
It would have been easy to view the show cynically, as companion-animal-prompted conspicuous consumption. Indeed, according to the American Pet Products Association, U.S. pet industry expenditures are expected to hit almost $60.6 billion in 2015. And yet discussions with vendors indicated that their inventions stemmed from true love of their pets rather than crass consumerism.
Take Pet Party Printz: wrapping paper for pets.
Per the website: "Half the fun of receiving a gift is the joy of unwrapping it.... Doesn't your pet deserve to enjoy the fun too? Thanks to Pet Party PrintzTM they can!"
Some might wonder why animals need their own wrapping paper.
Karen Hyttel says her son, David Hyttel, started the company because he wanted something in which to wrap his puppy's Christmas present.
"There was nothing out there," she says, "so then he had this great idea to develop a safe product for pets."
The paper, printed with "soy-based" ink, has an adhesive strip so that pet owners won't have to use tape, which presents a choking hazard.
"If they eat it, it's not going to be hazardous," she says. "We think it's a great product and people love to spoil their pets," she continues. "Some people actually buy this just for their friends—like, if you're dog crazy, I might wrap your gift in it."
Then it'd be up to you to whether to open it or have your dog dig in.