Photos: High-Tech Pet Prosthetics in the Wild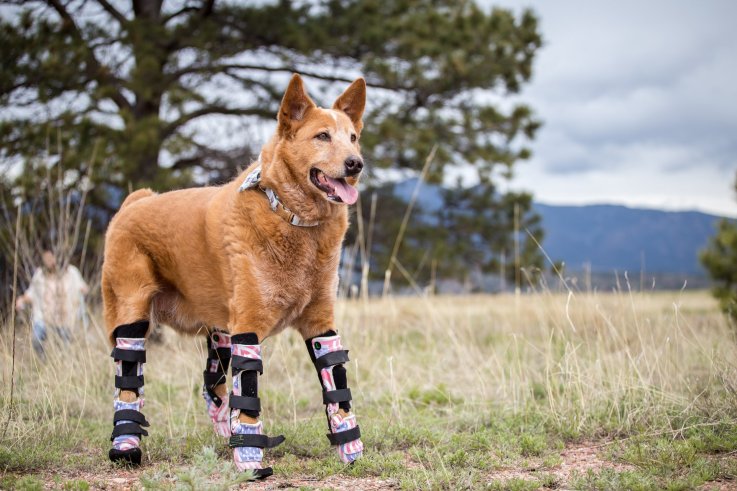 In recent years, a few entrepreneurial prosthetic craftsmen and women have decided to ply their trade on behalf of new clients: cats, dogs and other four-legged animals. These innovators are preserving or restoring disabled animals' full range of movement and way of life by outfitting pets with carbon fiber, fiberglass and 3D-printed limbs.
Related: Prosthetic Legs for Dogs and Cats Go High-Tech
A few of the leaders in the field are Colorado-based OrthoPets, the industry giant; Animal Orthocare, a smaller outfit situated in Chantilly, Virginia; K-9 Orthotics and Prosthetics in Beaver Bank, Nova Scotia; and Pet Artificial Limbs and Supports in Houston.
Custom braces are also being developed to help a pet who suffered a traumatic injury recover faster and more completely than ever before.
Now, veterinarians across the U.S. can order the high-tech prosthetics for injured dogs, cats—and even the odd alpaca.