'Pet Sematary' Remake Trailer Reveals Major Plot Changes, Spoilers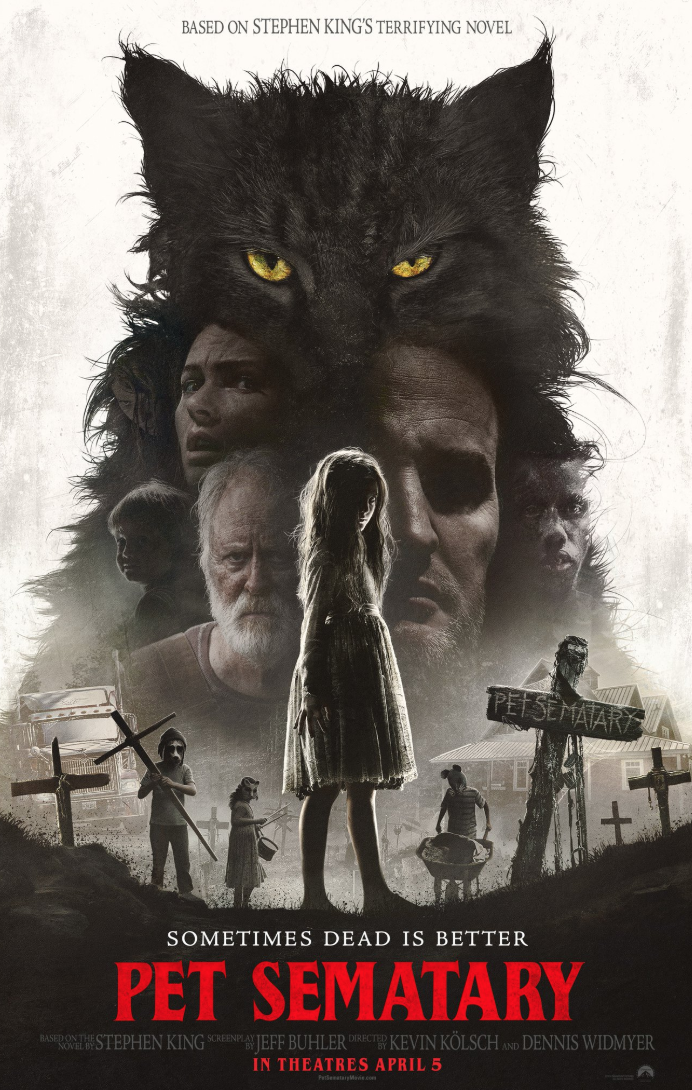 The trailer for the Pet Sematary remake dropped Thursday, and significant plot changes are gathering mix reviews from Stephen King fans on Twitter.
The first movie released in 1989 followed Louis Creed, a doctor who moved to a small town in Maine with his family. When he discovered a plot of land where locals buried their pets could resurrect the dead, he decides to use it on his deceased three-year-old son Gage.
That's where the filmmakers took the film to a different course. In a practical move, the 2019 Pet Sematary switched Gage's role with his big sister Ellie, played by 11-year-old Jeté Laurence.
In an interview with Entertainment Weekly, producer Lorenzo di Bonaventura admitted the decision made the team nervous. The subject matter wouldn't be given justice if the plots were similar to the original, he said.
"Gage is so young, you can't really do that much with him," di Bonaventura said. "So this way, we're able to really get underneath our affected child. We're able to get into the psychological horror of a child [coming back] because of her age."
Still, the creators want to remain faithful to their source material, which meant keeping some of the disturbing lines in the script.
Filmmakers said there were a lot of limits to having a three-year-old killer, some of which are ethical. Director Kevin Kölsch said some lines from the book didn't make the original movie because a three-year-old can't say it.
"There was something about an 8-year-old and the psychology that she would have," said director Dennis Widmyer. "She would understand what happened to her on the road. She would understand that she's dead. She would know how to not only physically kill a person, but psychologically destroy them as well. It just gave another layer to it."
Fans and critics took to Twitter to respond to the production's controversial decisions.
"Spoiler alert but it sounds like the filmmakers behind the Pet Sematary remake fundamentally misunderstand what makes the novel really upsetting," said @babbyboibreck.
"That said: I legit don't see why the switch matters that much. With a few tweaks, it's the same basic story. Also, why would anyone want a beat-for-beat remake of the adaptation we already got? F*** it, I'm in," said @ScottWamplerBMD.
"Very valid points, I honestly didn't even think about it. It was the right choice. Woulda been cool if the trailer didn't show it though, woulda been a great surprise. But I get the reasons why. Looking forward to it either way," said @CosmicTropic.
"(PET SEMATARY SPOILER) _ disagree with this premise. What made the novel so terrifying was that a completely innocent child could become a purely evil and murderous being. In the day and age of CGI this could have been so good. #PetSematary = _," said @ChrisThomasson7.
Pet Sematary will be on theaters April 5.