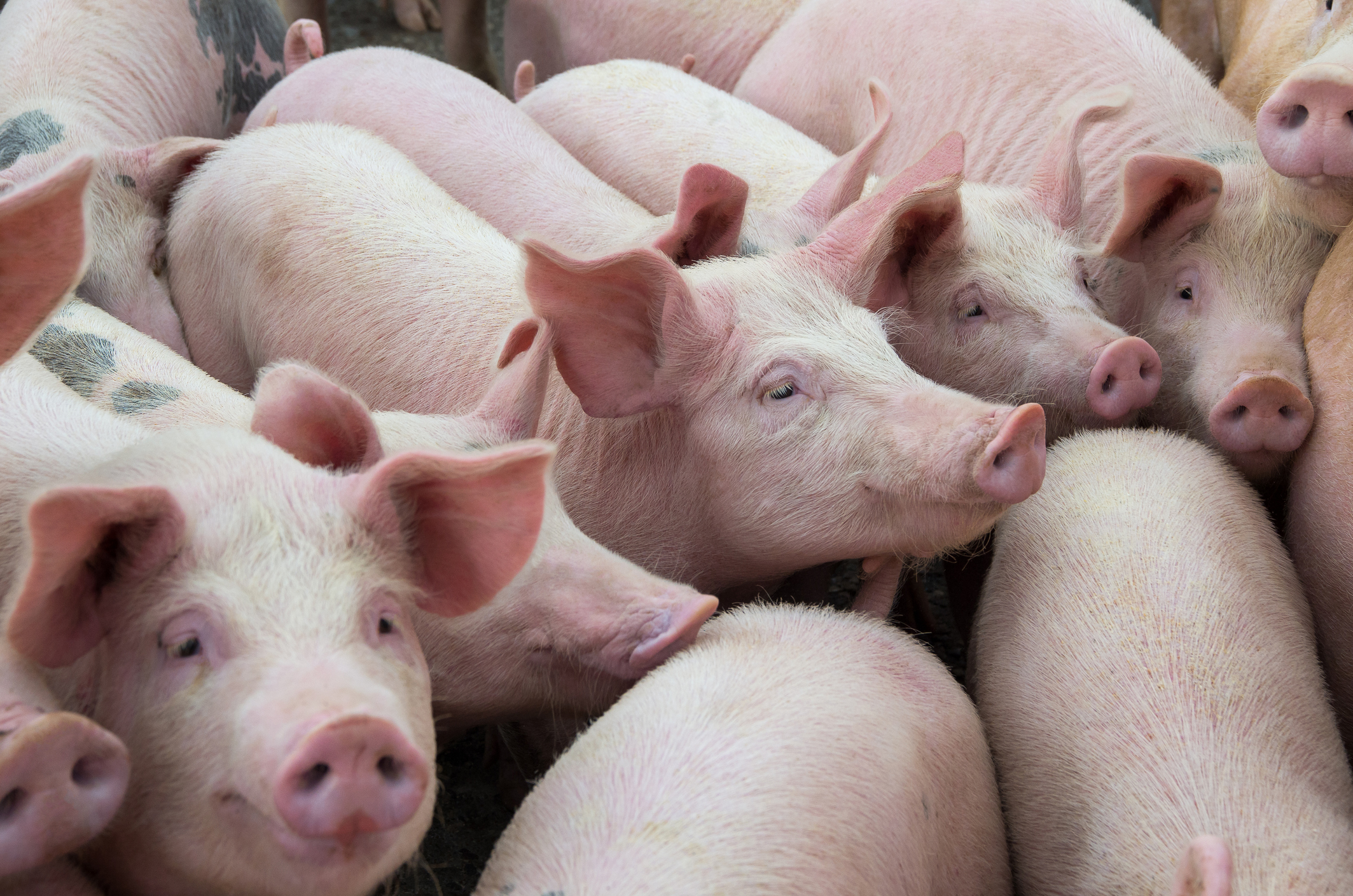 People for the Ethical Treatment of Animals (PETA), an animal rights nonprofit, announced on Thursday that Ford had funded a 2018 research project at Wayne State University that killed and used at least 27 pigs in crash testing.
The organization calls the move a "violation of its 2009 ban on animal use in experiments."
Specifically, PETA says that a study at Wayne State University, funded by Ford through its University Research Program, called "Side Impact Assessment and Comparison of Appropriate Size and Age Equivalent Porcine Surrogates to Scaled Human Side Impact Response Biofidelity Corridors," used those pigs to determine whether side impacts had any equivalent effects that could translate to human bodies' reactions in vehicle crashes.
In a press release, PETA president Ingrid Newkirk said that the organization is prepared to take the automaker to court over the testing.
"Whether Ford had its own employees conduct these barbaric tests or simply contracted and paid for them makes no difference to the pigs who died needlessly," Newkirk argued. "If Ford walks back its commitment to conducting humane, animal-free research, it should expect a consumer lawsuit from PETA and outrage from the public."
The study conducted by four researchers at Wayne State, including one former Ford employee, was done to determine appropriate-sized pig surrogates for human 3-year olds, 6-year olds, 10-year olds and 50th percentile males for use in side-impact crash testing.
The pigs were acquired from Michigan State University, then euthanized just prior to testing. They were then hung from wires through their spines and hit with high-impact pendulums.
The research, published in the Stapp Car Crash Journal in November 2018, concluded by saying that those differently-weighted surrogates were comparable to human equivalents in lateral impact testing.
While the authors noted that there can be some discrepancies due to organ placement in humans and pigs, they concluded that "porcine surrogate testing in lateral impact proves to be a powerful research means with regard to vehicle safety."
They concluded by saying that the lack of data in child impact testing makes pig surrogate research a powerful research tool for vehicle safety.
According to PETA, Ford assured the organization in 2009 that it would "not directly conduct or fund development of products that involve live animal testing, and is unaware of directing any such testing in the past three decades."
When reached via text and email, a Ford spokesperson did not provide a statement to Newsweek by press time.