Old PETA Campaign Claiming Links Between Milk and Autism Resurfaces on Twitter
A controversial old PETA (People for the Ethical Treatment of Animals) ad campaign resurfaced on Twitter today, and it once again stirred strong emotions. The ad in question links drinking cow's milk with autism, and it uses imagery from the "Got milk?" advertising that became ubiquitous in the 1990s. PETA's version shows a bowl of milk with cereal forming a sad face and the slogan "got autism?"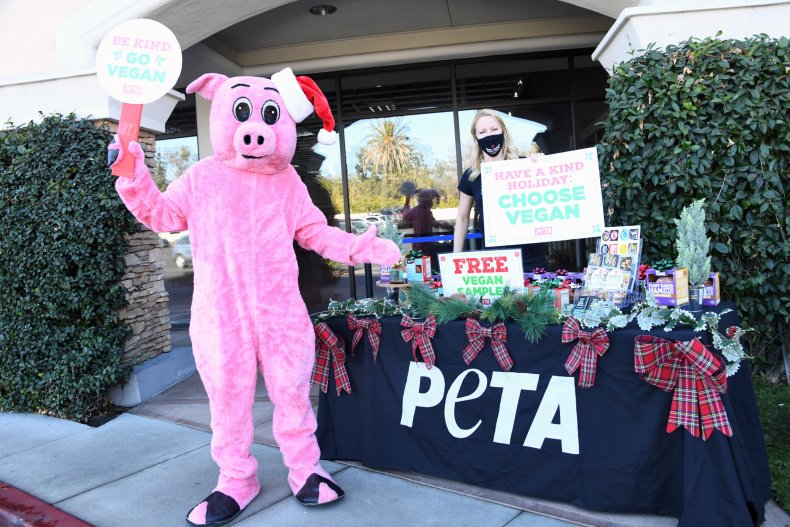 The old campaign was shared around Tuesday after Twitter user Lily Simpson posted it on Monday with the caption: "No f**king way did Peta just do this."
More than 160,000 people have liked Simpson's post as of this article's publishing time, and it's also been retweeted almost 14,000 times and used approximately 5,700 times in quote tweets.
People in Simpson's comments noted that the campaign is actually from years ago. PETA first launched its dairy industry/autism attack in 2008 with a billboard in Newark, New Jersey. That sign was soon removed, but PETA relaunched the campaign in 2014.
The original "Got milk?" campaign was started by the California Milk Processor Board in 1993. The slogan was later licensed for use by milk processors and dairy farmers across the country, and continues to be featured in numerous commercials and advertisements.
Simpson responded to criticism about rehashing old news by including a link to PETA's website, which currently features a page detailing what it claims are links between autism and cow's milk.
The PETA ad has been criticized over the years for a variety of reasons, chief among them is that it casts a negative stereotype on people with autism by using the frowning face. Meanwhile, others have pointed out that the studies PETA cites as its research linking autism with drinking milk are less than scientific, and that the company also relies too heavily on testimonials.
Simpson is located in New Zealand, and they include in their Twitter bio that they use the social media platform to "talk about media and trans issues." But after the initial posts on PETA yesterday, Simpson also followed up with other screenshots of controversial PETA ads and statements over the years.
One is a "Save the Whales" billboard that shows a plus-sized person and a line about "Lose the Blubber: Go Vegetarian." Another shows Holocaust imagery and caged chickens saying, "To Animals, All Humans Are Nazis." A separate photo shows two PETA members dressed as members of the Ku Klux Klan picketing outside the Westminster Kennel Club Dog Show.
Comments supporting Simpson's original post about the PETA billboard include one user who wrote: "I once heard someone claim that PETA is actually a secretly right-wing group designed to make veganism and environmentalism look as stupid, ill-informed, and ridiculous as possible and honestly, everything they've ever done only seems to confirm this."
More than one person also mentioned the anti-vaccine movement and its autism claims, including this message: "I love how PETA and antivaccine people act like autism is the worst thing in the world to have. I'm not saying it doesn't come with its struggles but they treat it like you couldn't ever possibly live a happy life and be autistic. Pretty ableist if you ask me."
When contacted by Newsweek for comment, PETA provided a statement that read, in part: "This decade-old ad was based on scientific studies that had come out at that time, and it was created in response to the milk industry's harmful "Got Milk?" ad campaign ... PETA would love to see the passion focused on this long-removed ad turned against the dairy industry for separating mother cows from their beloved calves and spewing out pollutants that are damaging our environment."