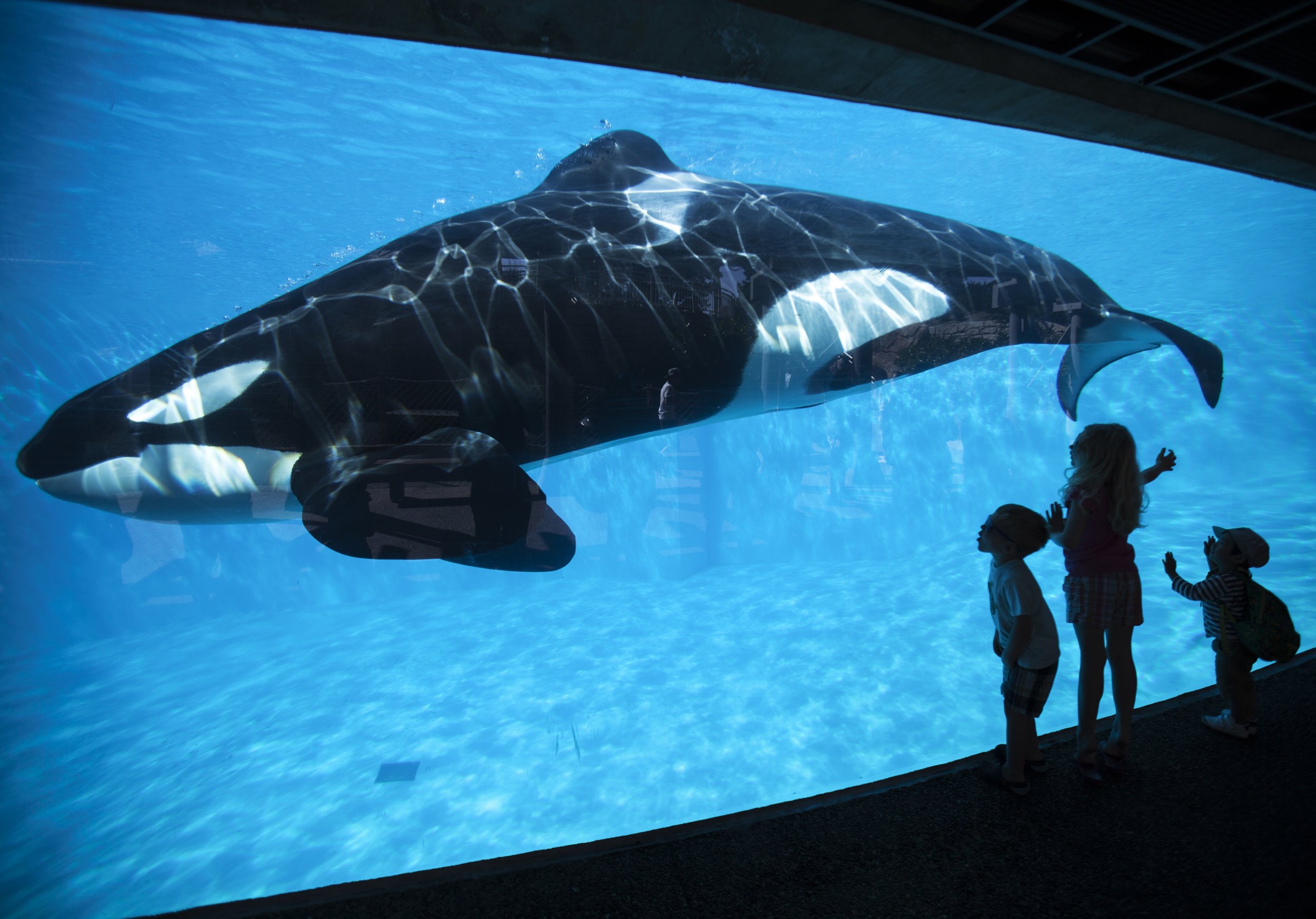 People for the Ethical Treatment of Animals said they believe a mole is among their ranks: an employee of SeaWorld is suspected of posing as an animal rights activist. Thomas Jones participated in protests against Seaworld, including protesting the Seaworld theme park in San Diego, PETA representatives told Bloomberg Business.
PETA suspects Jones is actually Paul McComb, who has worked at SeaWorld for the last seven years. Bloomberg discovered he once worked in human resources for the company. One of the addresses Jones gave PETA matches the address at which Paul McComb resides.
SeaWorld did not directly address the claims made by PETA, telling Bloomberg they "do not comment on our security operations." The company also including a link to a PETA job listing that calls for moles. "Peta itself actively recruits animal rights activists to gain employment at companies like SeaWorld, as this job posting demonstrates," SeaWorld said.
When protesting with PETA, Jones sent messages to the organization on social media. In one instance, he asked "What is the big surprise for the upcoming protest. Are we going up the gates or something?" In another, he wrote "Grab your pitch forks and torches. Time to take down SeaWorld."
As for McComb, Bloomberg attempted to reach him by phone but he hung up. Those who met Jones said they believe him to be McComb based on photographs.