Donald Trump Trolled by PETA: Dogs Make You Want to Be A Better Person, 'You Should Try It Some Time'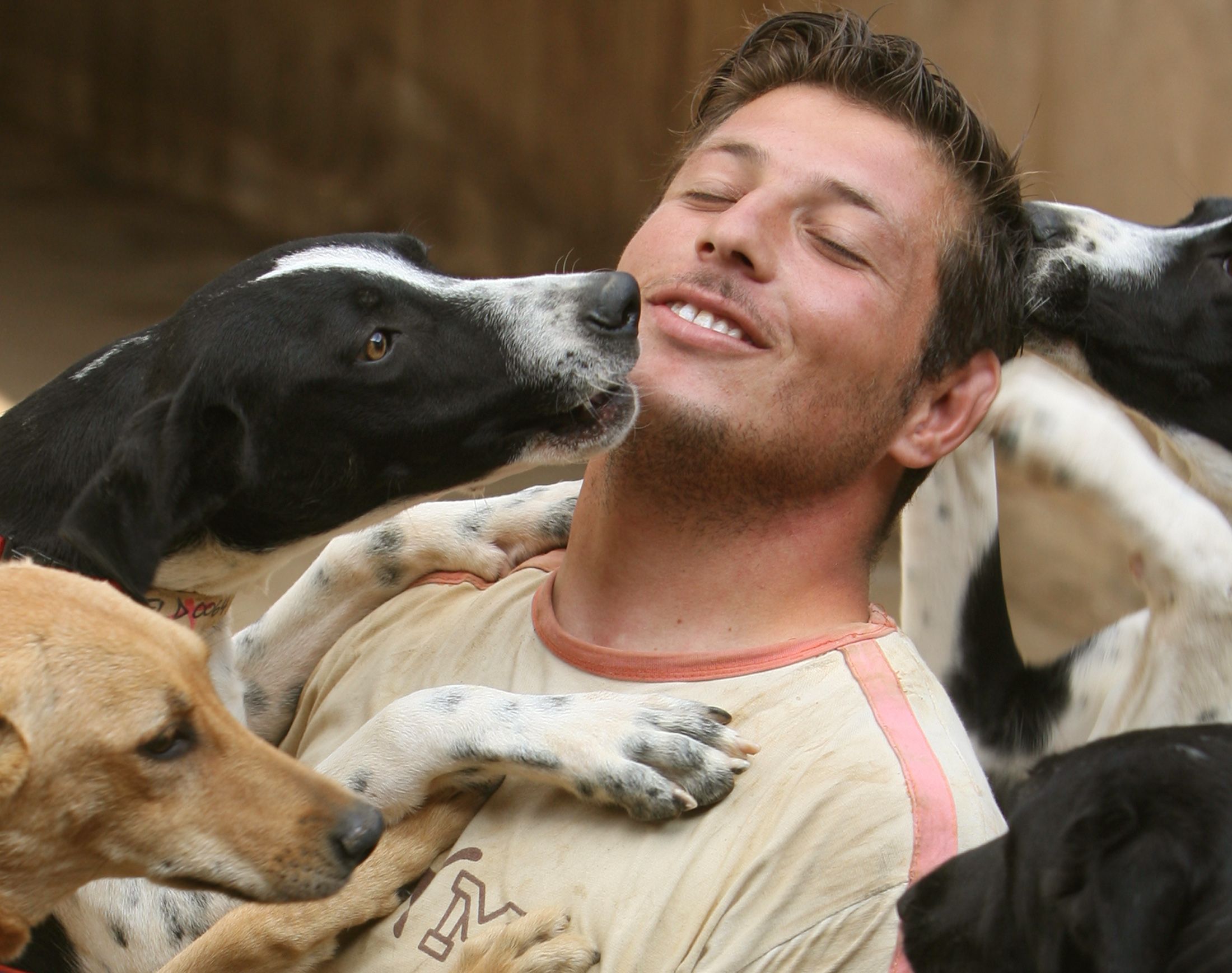 The animal rights organization People for the Ethical Treatment of Animals, better known as PETA, had its own response for the president Tuesday evening after he called fired White House aide Omarosa Manigault Newman a "dog." The group suggested he should adopt a dog because it will "make you want to be a better person."
"Mr. President, 'dog' is not an insult. They are loyal and loving," PETA said in a tweet. "They make you want to be a better person. You should try it some time. It's always a great time to adopt from a local shelter. #GrabAPuppy."
The statement poking fun at President Trump was also accompanied by a picture of a dog with the words: "Donald Trump doesn't have a pet. The last president without a pet got impeached. Adopt before it's too late."
The only other past president to not have a pet in the White House that PETA refers to is Andrew Johnson, who became president following the end of the Civil War in 1865. However, he did reportedly befriend a family of white mice living among the walls of the White House during his impeachment process. Although he was impeached by the House, the Senate fell one vote short of the required two-thirds majority to convict, and Johnson was able to finish his term as president.
Trump lashed out at his fired White House aide and former Apprentice contestant Tuesday morning, calling Manigault Newman a "lowlife" and a "dog" on the heels of her new book, Unhinged: An Insider's Account of the Trump White House. Calling women "dogs" is something the president actually has a long history of doing.
In the tell-all book, she alleges Trump is a racist and has tapes of him using the N-word while shooting The Apprentice years prior. Manigault Newman also made multiple accusations about other administration officials and her encounters with them during her one-year stint as the president's director of communications for the Office of Public Liaison before she was fired in December 2017.
Manigault Newman's various claims have spurred a whirlwind of denials from at least seven current and former White House officials on the receiving end of her allegations. As a result of her claims, which the White House has repeatedly said not to be true, a Trump campaign official confirmed to Newsweek Tuesday that the campaign filed for arbitration against Manigault Newman. The campaign is reportedly seeking millions of dollars over her violations of a non-disclosure agreement (NDA) that she signed during the 2016 campaign.
Manigault Newman has continued to say she did not sign an NDA as part of her official White House duties.