PETA Urges Chinese Researchers to Stop Using Live Animals as Crash Test Dummies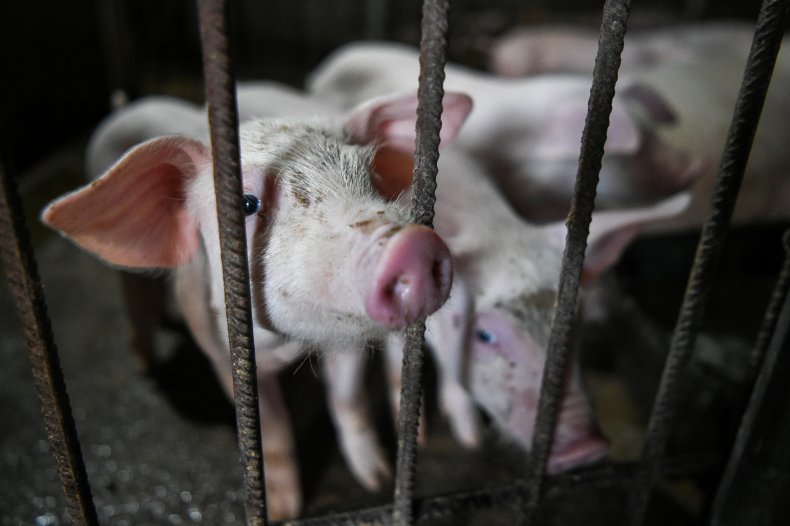 PETA spoke out Thursday against the reported use of live animals, including pigs and dogs, as crash test dummies for cars by researchers in China.
The U.S.-based animal rights organization recently sent a letter to China's Institute for Traffic Medicine and Daping Hospital that conducted the experiments, urging them "to stop using animals for barbaric and deadly car crash tests." The letter stated that using animals for car crash tests is "antiquated," "unscientific" and "unnecessary."
"There is no justifiable reason to use animals for car crash tests. We urge you to stop this barbaric and outdated practice, in favor of humane and modern non-animal methods," PETA said.
According to a published study that PETA cited in its letter to the researchers, live pigs were used "to acknowledge better the thoracoabdominal injury of the pediatric retrained by the belts in front crashes."
Fifteen pigs were strapped into car seats for high-speed simulations, resulting in seven of the pigs dying.
"The detected injuries were abrasion, contusion, laceration, bleeding and fracture," the study stated.
The study used pigs because the scientists believed they could compare the effects to injuries sustained by humans.
"The results may be useful to learn the pediatric thoracoabdominal injuries, while the further studies concerning the pediatric injuries should be done in the future," the study said.
According to PETA, pigs and dogs are anatomically different than humans, adding that automobile companies had already determined for a long time that animal injuries had no correlation to human injuries.
"Despite the existence of sophisticated animal-free models – experimenters continue to fasten abused, frightened animals into car seats and crash them into walls until their bodies are bloody, bruised and mangled," PETA said.
Modern crash test dummies are much more accurate and provide scientists with much more realistic data compared to the use of a pig or other animal, said PETA. "These days, companies use advanced technology—such as clinical human studies, advanced computer modeling, 3-D medical imaging, and sophisticated manikins—for their car-crash research,"
Live animal tests were used by General Motors in the United States from 1970 to 1993, leading to PETA starting a campaign against the company. This campaign essentially ended the use of live animals throughout the entire automotive industry in the U.S., according to the organization.
"It was junk science then and it's junk science now," said PETA.