PETA Says 'Teen Mom's' David Eason Should Be Banned From Owning Animals After He Admitted To Killing Dog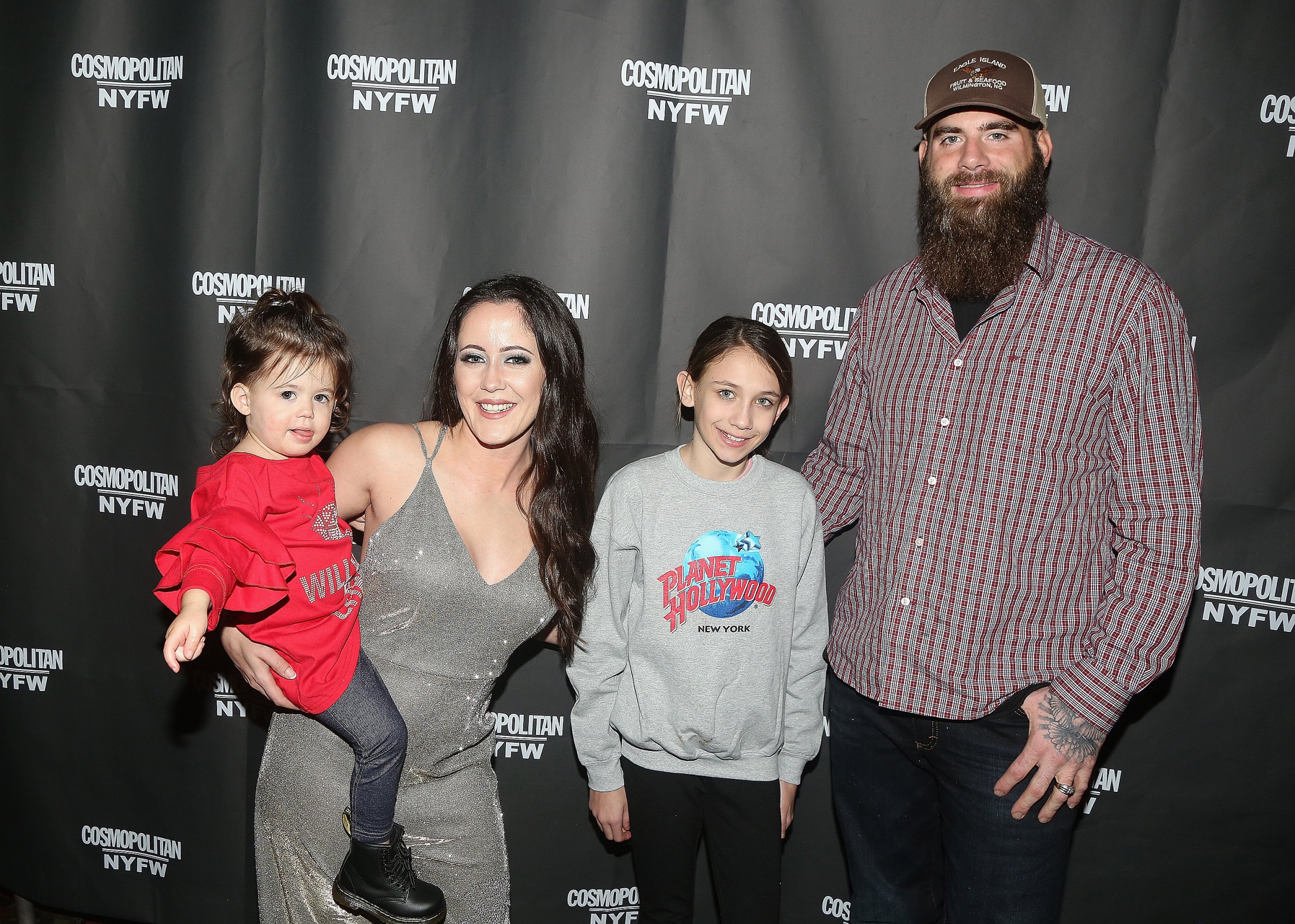 Animal rights organization PETA wants to see controversial Teen Mom star David Eason banned from owning animals after he admitted to shooting and killing his family's French Bulldog, Nugget.
The activist group isn't the only vocal response to Eason's decision, which he claimed he made because the dog had a tendency to bite his young daughter. Social media users have sent hateful comments to the reality star since the story was reported Wednesday by TMZ.
PETA claimed Eason has a history of animal violence in a conversation with Newsweek. "David Eason has a long history of violent behavior and was caught on camera, just weeks ago, forcefully dragging a pig by his or her legs, so alarm bells should be sounding," Press Outreach Manager Moira Colley said.
The group also claimed the violent act against Nugget may be a hint that Eason could become violent to his human family as well. "People who abuse animals typically don't stop there. Domestic abusers commonly begin by threatening, torturing, or killing animals, and if reports that he shot Nugget are true, it's time to worry about the safety of the humans and remaining animals at the house. PETA hopes charges will be filed against Eason and that he'll be banned from owning animals."
They also gave statistics on the claim, saying that "According to the Association of Prosecuting Attorneys, 76 percent of people who abuse animals also harm a family member."
Eason claimed his decision to put down Nugget came after multiple instances of aggressive behavior toward his young daughter, but PETA claimed the dog was likely behaving normally for a dog feeling threatened. "This dog was a small, generally docile breed, and it would have been easy to find a new home for him or her," Colley wrote. "There is no excuse for animal abuse, and we hope Eason will be prohibited from owning any other animals in the future."
PETA also said in similar cases of aggression, people should aim to separate the animal and child, and to never leave them together alone. They also expressed local shelters can be a fitting solution.
Eason's wife, Jenelle Evans, expressed heartbreak for the loss of her dog on Instagram Wednesday. Most comments on the post tell Evans to leave the relationship, and claim Eason's behavior was unnecessarily aggressive.