PETA Worker Who Poured Fake Blood on Trump's Hollywood Walk of Fame Star Fired by Organization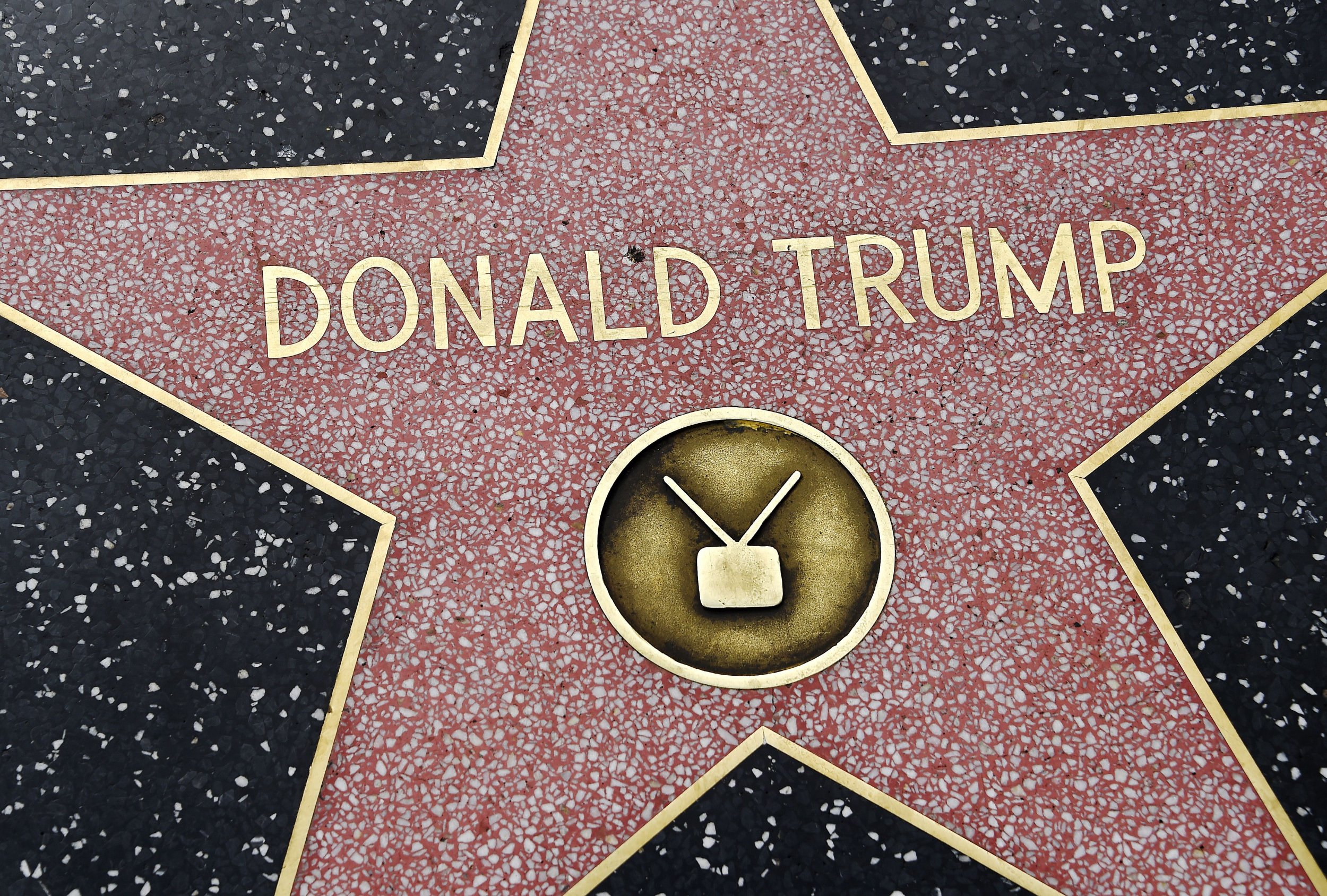 After making what he labeled a "statement" by pouring fake blood on President Donald Trump's Hollywood Walk of Fame star, a man said he was fired from the People for the Ethical Treatment of Animals (PETA) organization.
Matt Bruce, who claimed to work as PETA's Senior Campaign Specialist, said he was fired on Friday because the company he worked for disagreed with his method of sending a message. In a post on Facebook, Bruce explained that on Thursday afternoon on what he called his, "own time," he poured fake blood on Trump's Hollywood Walk of Fame star.
Unfortunately, when PETA found out about the incident, he said that he was "swiftly fired" during an "angry phone call." He called the organization's belief that he went too far with his demonstration disappointing because PETA "prides itself on taking risks."
"However, I'm happy my action made an impact and resonates with people because no matter how you cut it Donald Trump has blood on his hands," Bruce wrote. "There's a cost when speaking truth to power, and this time I paid the price by losing my job, but I'm not mourning, I'm organizing."
Bruce told TMZ that on Thursday, he was speaking out against Forever 21's use of wool and about 10 or 15 minutes after the protest ended, he was on a lunch break and decided to "make a statement." He threw fake blood on Trump's star, which he explained has been a tactic of activism for decades. While fake blood can be jarring to see, Bruce said it consisted of corn syrup and food dye and was cleaned up shortly after it was thrown onto the star.
"The fact that I got fired for spilling blood on Donald Trump's star was very surprising and disappointing, honestly," he said.
Bruce claimed that when the executive vice president and a member of human resources called him and told him that he was fired, there was very little explanation. Newsweek reached out to PETA and Bruce but did not receive a response from either in time for publication.
"These are scary times to stand up for your convictions and it honestly doesn't surprise me that PETA doesn't want the attention of the Trump administration. I think they're scared," Bruce told TMZ. "And so, since Trump is silencing basically all of his critics or at least trying to very hard I understand why PETA made the decision but I will never be silent."
Bruce wrote on Facebook that throughout his time with PETA he played a "major role" in various victories with the company. Among the accomplishments he touted were shutting down slaughterhouses, bringing SeaWorld to the "brink of collapse" and preventing them from breeding, importing or exporting orcas, knocking major sponsors of the Iditarod and shutting down the Ringling Brother circus.
This isn't the first time Trump's Hollywood Walk of Fame star was vandalized and in July, a man pulled out a pickaxe from a guitar case and smashed the president's star. That same month, comedian George Lopez used a water bottle to pretend to urinate on Trump's star and in September, street artist Plastic Jesus placed jail bars over the star. Trump was inducted to the Walk of Fame on January 16, 2007, with a star in the organization's television category.
Moving forward, Bruce told TMZ that he hopes the Hollywood Chamber of Commerce, the organization responsible for managing the Walk of Fame, removes the president's star. He added that he wants all remnants of the president to be taken down from the internet and the real world so that "nobody remembers who he was."