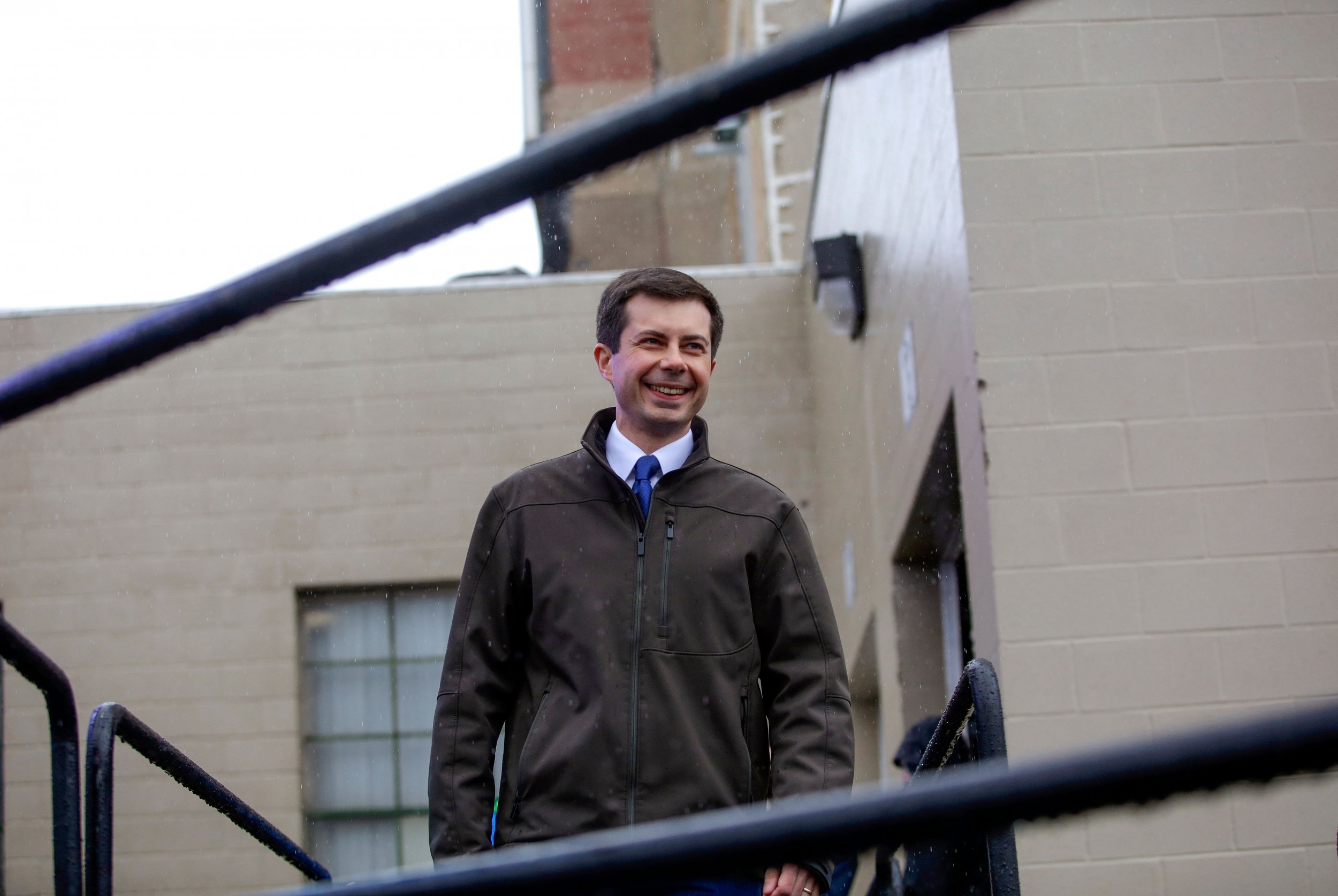 South Bend, Indiana, Mayor Pete Buttigieg officially launched his 2020 presidential campaign on Sunday and immediately drew comparisons to a young Barack Obama.
"The announcement of Pete Buttigieg was the most inspiring I've seen since Barack Obama's," wrote Laurence Tribe, a Harvard Law professor and judicial adviser to Barack Obama's 2008 presidential campaign. "His is a campaign not just for an office but for an era."
Susan Rice, Obama's former national security adviser, donated $1,000 to Buttigieg's campaign. Obama's former mentor Senator Dick Durbin said he speaks with Buttigieg on the campaign trail frequently and that "he brings an amazing background. Successful mayor, served in the military, married a gay partner, and very open about the whole thing."
Obama has met with Buttigieg in person on multiple occasions to "talk politics." In a 2016 interview with David Remnick, Obama mentioned Buttigieg in the same breath as Kamala Harris as possible 2020 contenders.
Buttigieg, once a dark-horse contender and now a major player in the Democratic primaries, said Sunday that "the forces of change in our country today are tectonic. Forces that help to explain what made this current presidency even possible. That's why this time, it's not just about winning an election—it's about winning an era."
He continued, to a crowd of an estimated 5,500 people, that this election is "not just about the next four years—it's about preparing our country for a better life in 2030, in 2040, and in the year 2054, when, God willing, I will come to be the same age as our current president. I take the long view because I have to. I come from the generation that grew up with school shootings as the norm, the generation that produced the bulk of the troops in the post-9/11 conflicts, the generation that is going to be on the business end of climate change for as long as we live."
In recent weeks the Harvard-educated Rhodes scholar, polyglot and military veteran has propelled upward in early Democratic primary polls, moving from less than 1 percent to steady support of around 10 percent.
His campaign announced Monday that he managed to raise $7 million from 158,554 donors with an average contribution of $36.41 during the first quarter of the year, an impressive lot. More impressive is the $6.4 million the campaign still has in cash on hand, which means they didn't have to spend too much to earn said donations.
Buttigieg volunteered for President Obama's 2008 campaign while working as a consultant at McKinsey and was offered a job on his Senate campaign in 2004 (but declined in order to work for John Kerry's presidential campaign).
"Inspired yet analytical, he seemed a welcome alternative to the bravado of President Bush, and yet, unlike most running for Congress or Senate that year, he was able to campaign with very little reference to the Republican side at all," wrote Buttigieg in his book, Shortest Way Home, about what attracted him to the Obama campaign. In his speech Sunday, Buttigieg did not mention Trump once.
Buttigieg is not the first candidate to draw comparisons to Obama. Former El Paso Congressman Beto O'Rourke was also heralded as Obama 2.0 by former White House staffers. Obama even told former strategist David Axelrod that he saw some of himself in O'Rourke. "The reason I was able to make a connection with a sizable portion of the country was because people had a sense that I said what I meant," he said, adding that O'Rourke shared the same quality.