Pete Buttigieg Doubts Bernie Sanders Can Win in 2020, Suggests the Senator's Ideas Have Lost Their 'Novelty'
Democratic 2020 presidential contender Pete Buttigieg has voiced skepticism about Senator Bernie Sanders' viability as a candidate for president, suggesting that his policy ideas are no longer as inspiring as they were back in 2016.
Speaking to The New York Times in an interview, the mayor of South Bend, Indiana, suggested that "people were refreshed by the novelty of [Sanders'] boldness" back in 2016, but did not think the 77-year-old self-described democratic socialist would appeal to voters in the general election. "I have a hard time seeing the coalition ultimately coming together there," Buttigieg said.
Buttigieg, 37, who has surged in the polls over the past month, has drawn significant national attention over the past few days due to comments he has made about one of his chief rivals for the Democratic Party's 2020 nomination. Supporters of the Vermont senator have lashed out at the mayor after he compared his opponent's backers to those of President Donald Trump's base.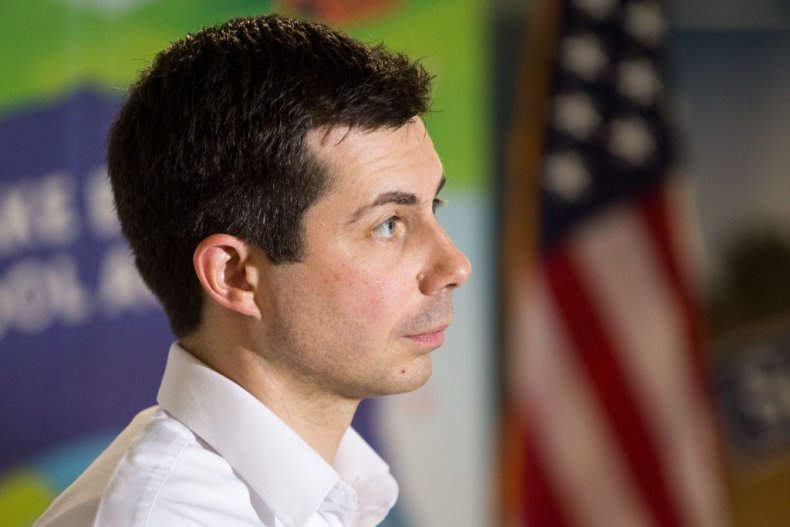 Pointing to the economic struggles facing many Americans, Buttigieg said over the weekend in New Hampshire that they lead to a "sense of anger and disaffection" among voters. "It just kind of turns you against the system in general, and then you're more likely to want to vote to blow up the system," he continued, "which could lead you to somebody like Bernie, and it could lead you to somebody like Trump. That's how we got where we are."
After progressive Democrats lashed out at the comparison, Buttigieg clarified his remark in a CNN town hall on Tuesday. "I regard Senator Sanders and President Trump as stupendously different in very, very many respects," he told host Anderson Cooper. "But I do think it was worth noting that there was so much anti-establishment energy, and that can find its way in a number of very different political directions."
Buttigieg also told NBC News national political reporter Josh Lederman that he found it "meaningful" that anti-establishment candidates have found success in recent years.
Representative Ro Khanna, the Democrat from California who is serving as co-chair of Sanders' campaign, criticized Buttigieg's comments prior to the clarification. "It is intellectually dishonest to compare Bernie to Trump," he wrote on Twitter. After reading the mayor's comments to Lederman, Khanna shared them in a tweet, writing that Sanders "is anti establishment in the sense of speaking truth to power. Trump is a propagandist who sells lies. Big difference."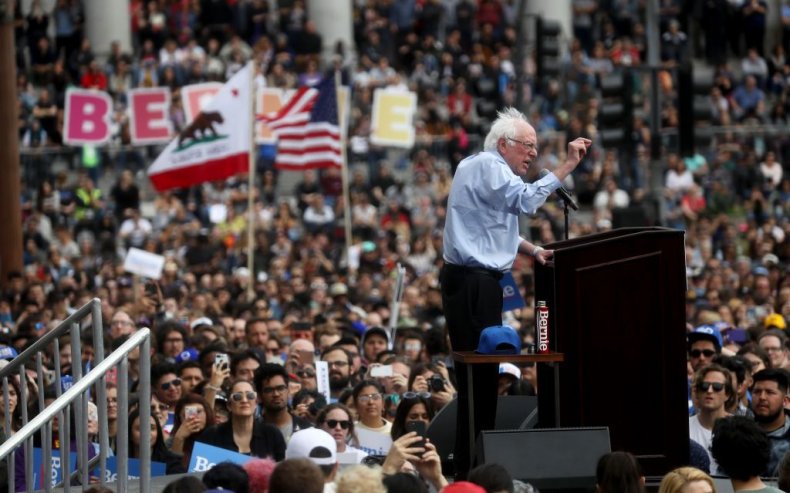 Faiz Shakir, Sanders' campaign manager, also pushed back against Buttigieg's comments to the Times, pointing to the senator's record of fighting for workers' rights and fighting against corporations.
"At a time when Trump has lied to millions of Americans and sold out workers, voters are looking for a leader who they can trust will fight for them," Shakir told The Hill. "He is committed to standing up to powerful corporate interests, taking on the billionaire class, defeating Trump and creating a government that works for all people."
An average of national polls by Real Clear Politics shows Buttigieg polling in fourth place among declared and potential 2020 contenders, with 7.5 percent. He trails former Vice President Joe Biden (29.3 percent), who is expected to announce his entry into the race on Thursday, Sanders (23 percent) and Senator Kamala Harris, from California (8.3 percent). A recent Emerson poll indicated Sanders to be in the lead with 29 percent, Biden was second with 24 percent and Buttigieg in third with 9 percent.